– If we ever want to swim with a whale this would be the best time.
– I reckon so.
On leaving Percy Islands bound for Mackay Marina in order to hide yet again from bad weather, we were in absolute delight coming across the ocean giants that we had lost for weeks. This time the scene was motionless. A black hump emerging from a glassy blue ocean. A seldom light puff was breaking the stillness. We turned our engine off, taking the time to understand what was going on. Every now and again a small hump was emerging from the big blue to vanish again in a matter of seconds.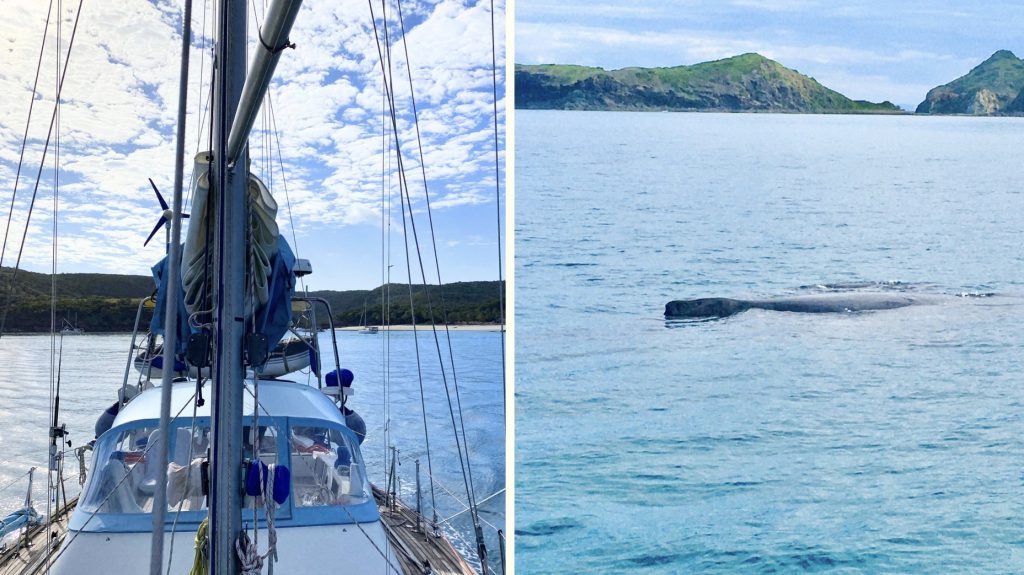 Then,  it was the whales turn to be curious. Sailing in the Whitsundays, on several occasions we were approached by curious humpbacks who, to our delight and fret, would have a sneak pick at Mehalah from only feet away…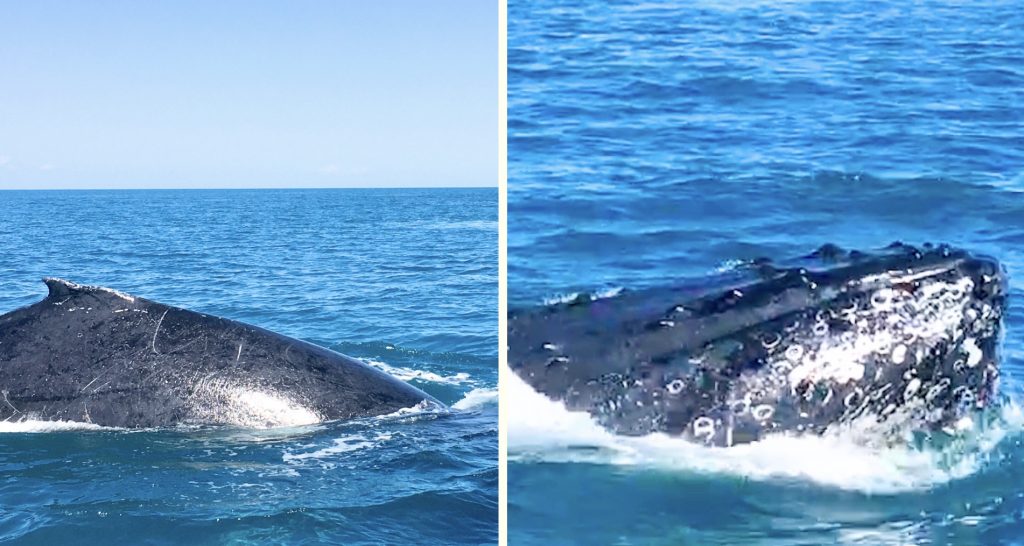 However sailing to the Great Barrier Reef just after Ana's birthday celebration offered us the best cetaceans encounters. On approaching the Great Barrier Reef we came across what we named 'a whale train' for the first time. We had seen pods of whales all along the East Coast of Australia, from Lake Macquarie to Bundaberg, but never in a wagon formation. What was going on behind the ocean waving curtains?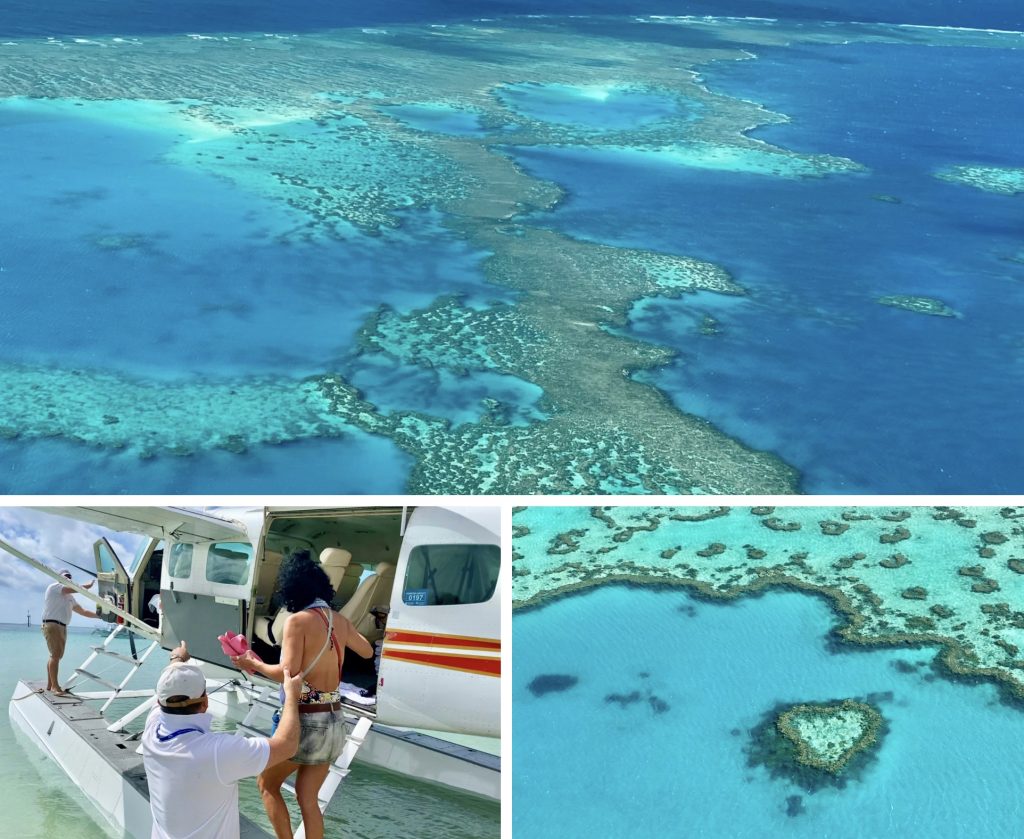 Our question was answered during our short stay at Bait Reef when a whale train took to the anchorage going around and around in a frenzy to the onlookers awe and delight. The resounding bull songs were feeling the vibrating horizon with tension and lust. The mating whales spectacle lasted for a few good minutes. Their powerful songs continued to fill the air for much longer. We could even hear them whilst exploring the surrounding underwater beauty. It would give us goose bumps.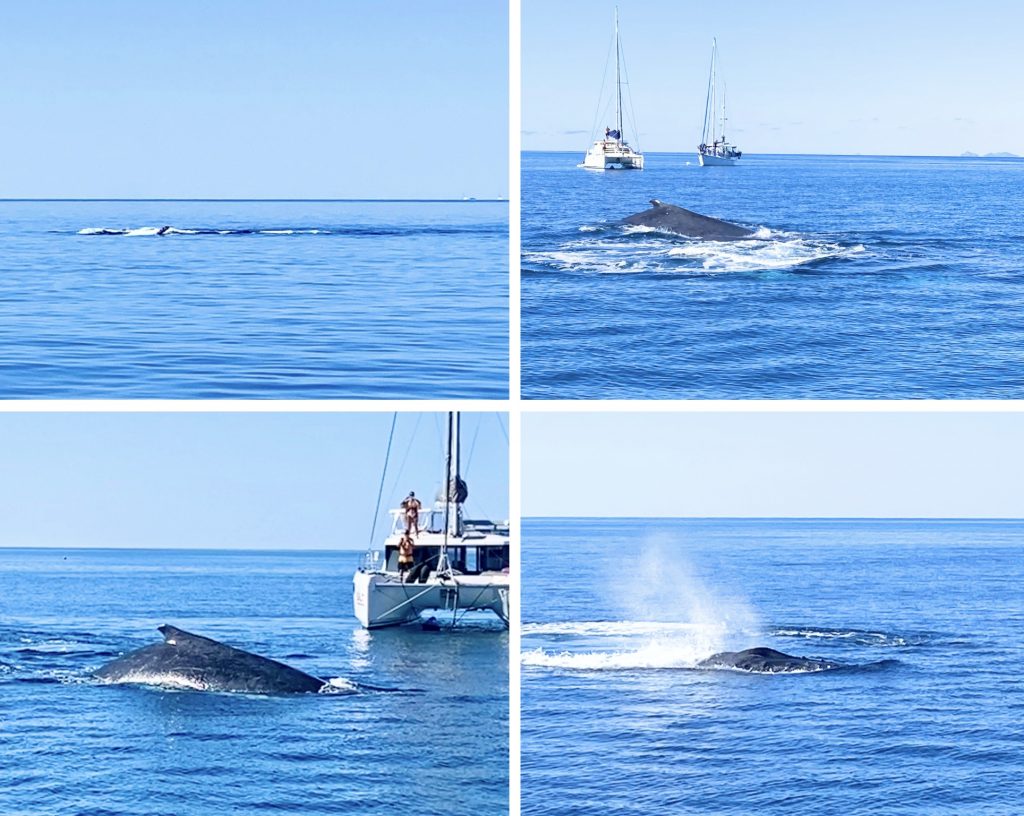 The Great Barrier Reef offered another once in a lifetime experience. One early morning at Hook reef, emerging in the cockpit I discover Mehalah suspended to an etheric universe. A very fain veil of mist was merging the sea and the sky forming a translucent froth milk surrounding. A supernatural experience.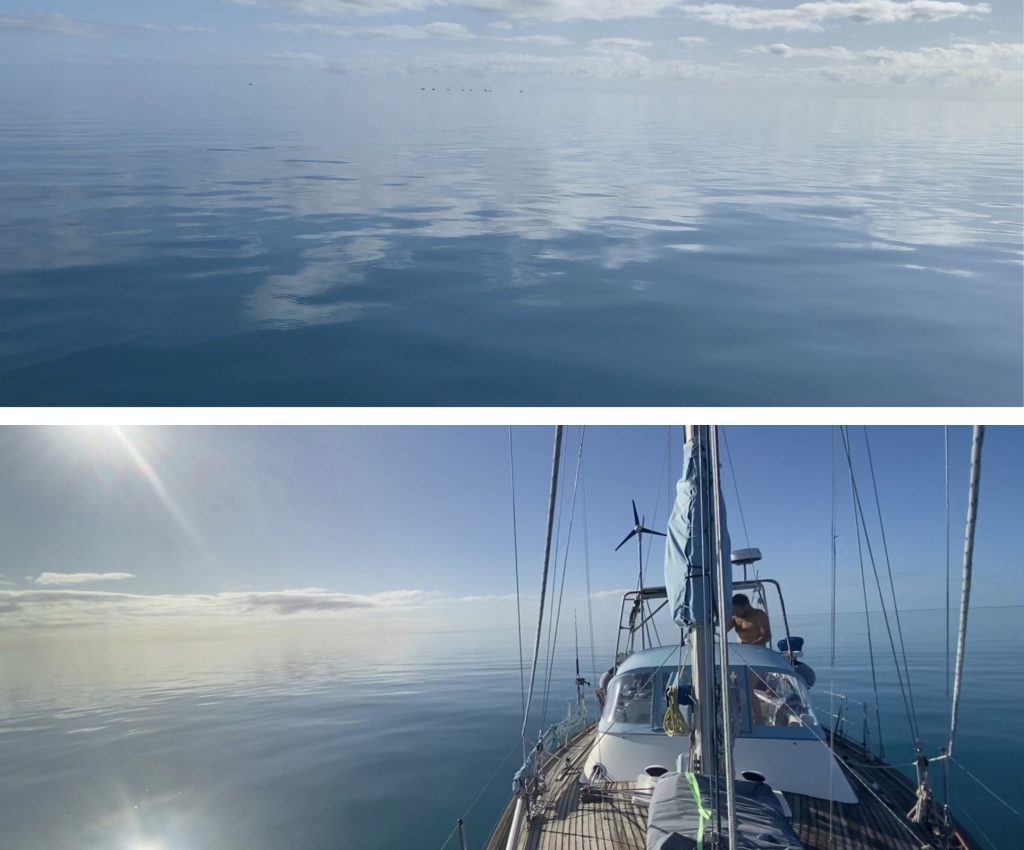 The rising tide was carrying shoals of fish that would break the vaporous veil every so often, disturbing perfection. Immaculate silence. Pure nothingness. Absolute bliss.
The opportunities to sail to the reef are few and far in between. The weather has to be settle as. Up to 10 knots would make for an eventless and enjoyable stay. Since the wind is sailors' fuel, this was a state of affairs we would very seldom find ourselves in, if ever!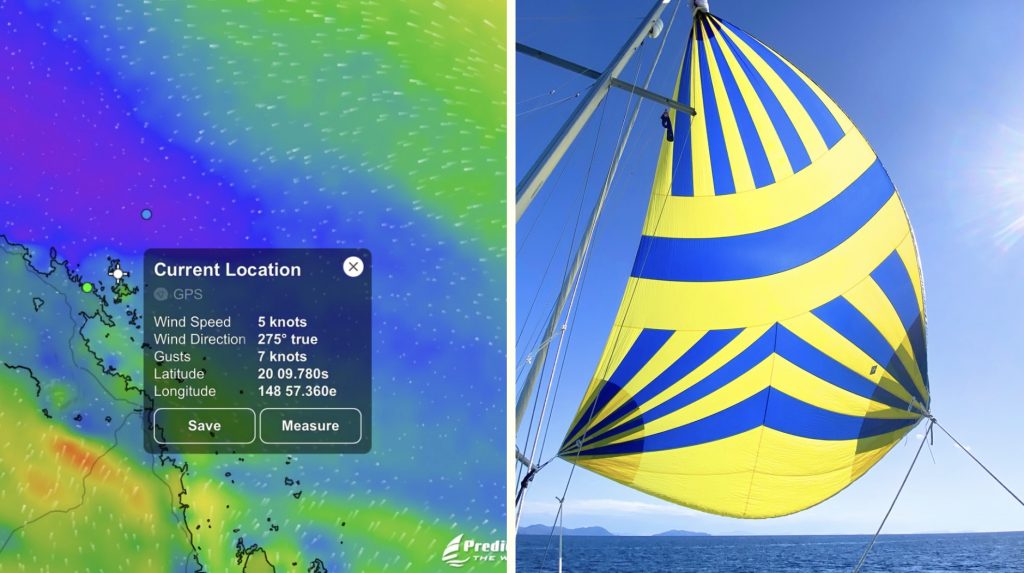 Being at the reef aboard Mehalah, offered the opportunity to live a unique experience in our sailing life. A feeling of perfection, harmony and completeness that we never experienced before. We were one with the Universe. We did not want this feeling to end… Alas, the weather does not care about our feelings!