I was in tears. My heart was broken. I couldn't possibly get my head around what I heard. How could that happen? Why?
My father's health was frail, but I hoped and prayed that I will get to hug him once more before he goes.
We had an agreement for him to fight on until we would complete our circumnavigation in 2021. He did fight. He made humongous efforts to march on.
Alas, Covid did not care about our agreement. Our return keeping being delayed, his frail body gave up towards the end of 2021. He undertook a major cardiac surgical intervention with success. Unfortunately the recovery was more challenging than we hoped. After just a week of him leaving the hospital he passed in full awareness. His last word muttered with difficulty during our last video call was: onwards! This is how we used to encourage each other.
Grief-stricken by the devastating news, I felt the urge to hide inside a hole. But I couldn't afford the luxury of grieving. Not there and then. A tropical cyclone was dropping from Fiji towards NZ. We needed to find a more protected bay.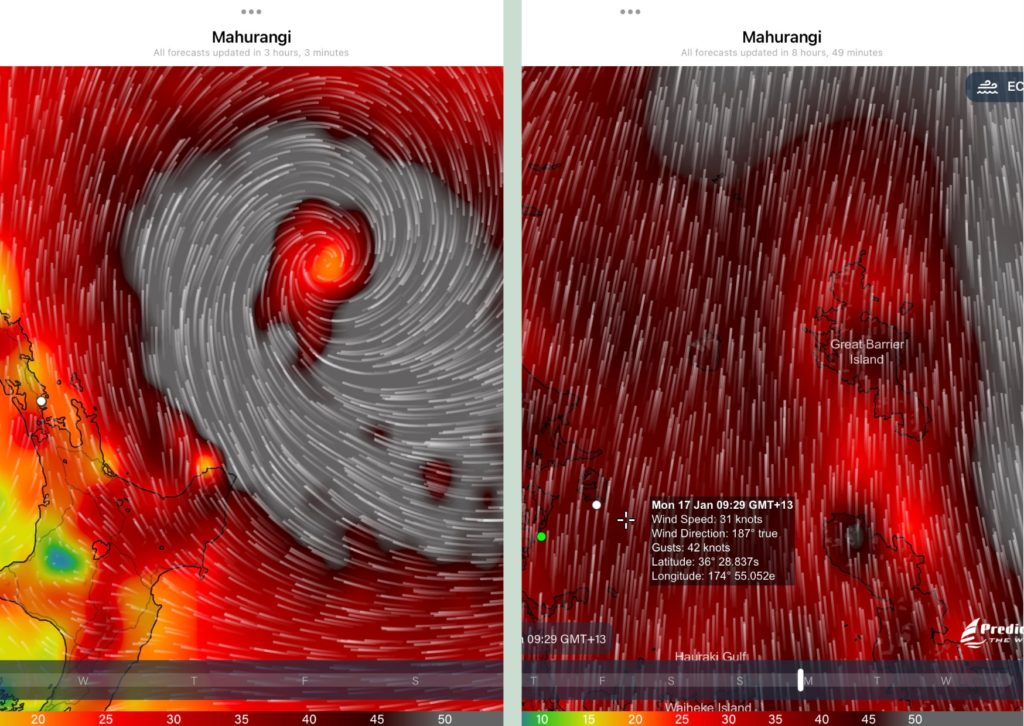 We set off sailing (from Mahurangi Harbour to Kawau Island) for a couple of hours to a more protected anchorage from the expected strong easterlies. Once safely anchored I could grieve.
Until the following morning when Sorin asks me to pass him the spear gun on deck. A kingfish was hovering under Mehalah's hull. Sorin did not want to miss it. He speared it from the boat. Since it was bigger than expected we had to take it ashore to clean it.
Whilst Sorin was waiting for me in the dinghy, a copper shark started sniffing around in circles. I had to swiftly make my way down the ladder to the dinghy. We motored away to the nearest beach, leaving the predator behind.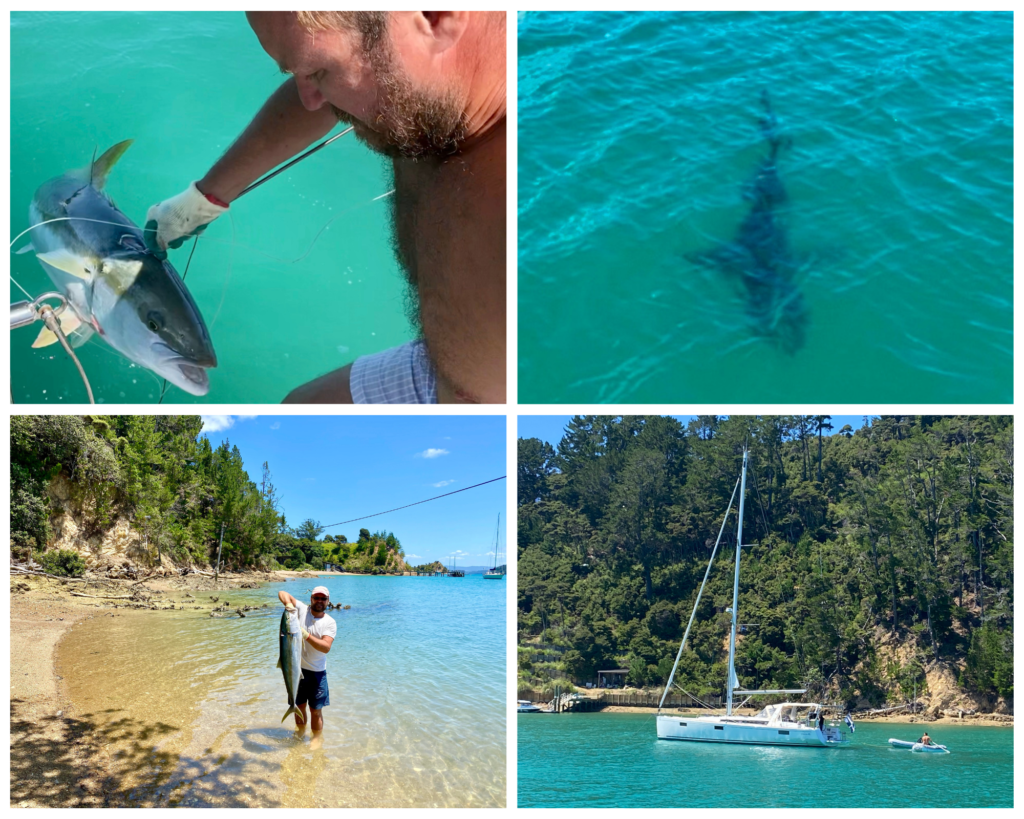 In the good old orthodox tradition we shared our capture with fellow sailors around the anchorage. The task of dealing with the bereavement was left to my poor brother who did a brilliant job at accompanying my father on his last earthly journey.
Here we are now half way around the world, our Outwiththewind team being deprived of its greatest supporter. Farewell, dear dad.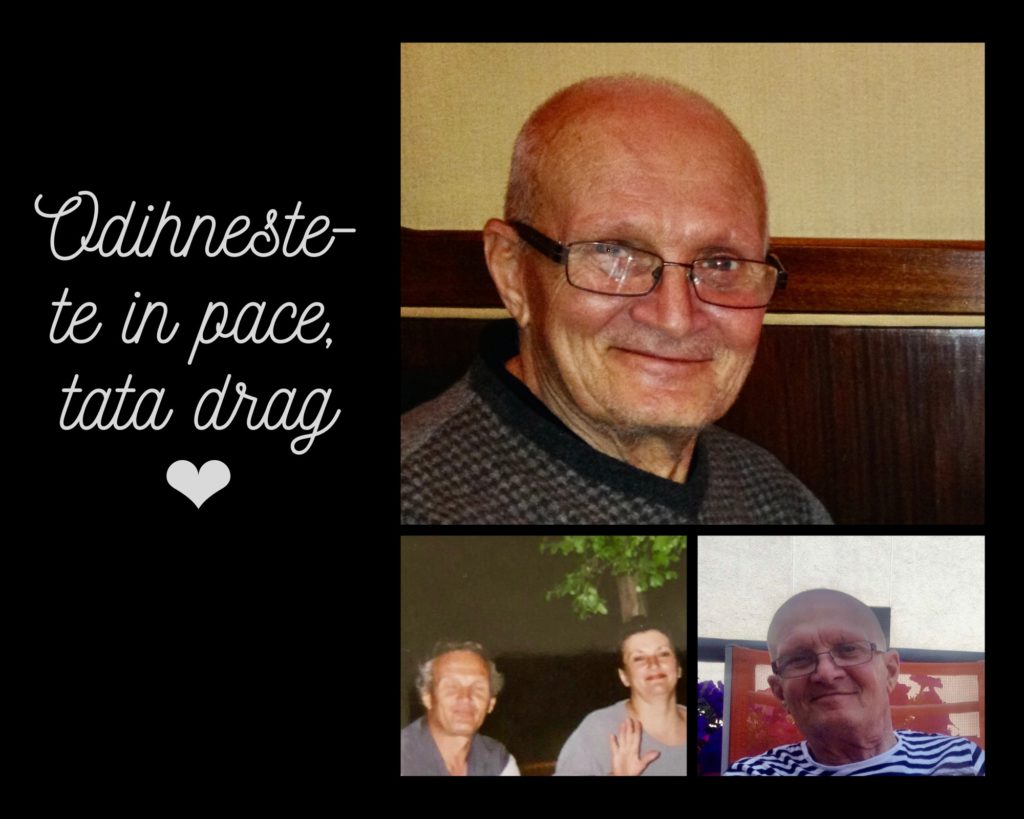 This terrible loss curbed our start of the year enthusiasm, but we trust we will bounce back soon.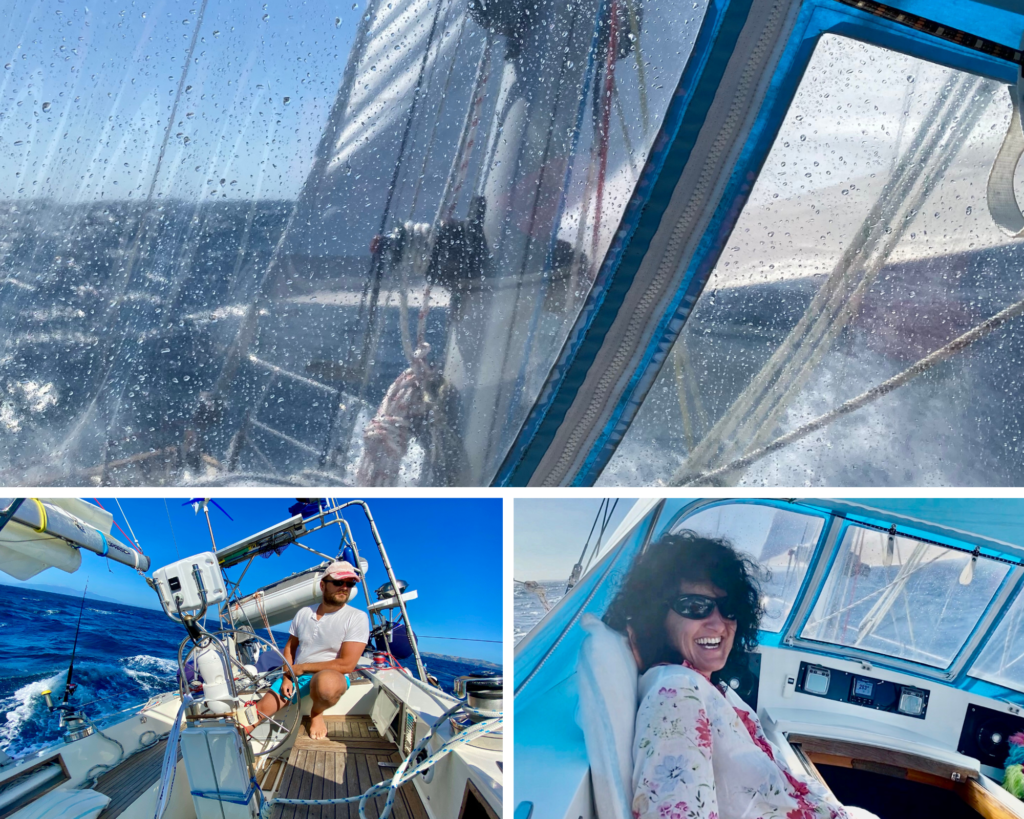 The cyclone Cody we had to shelter from the day we lost my father ended up further east than forecasted. Therefore luckily we were not affected a great deal.
Nevertheless, being well sheltered served us well in dodging a tsunami caused by a recent volcanic eruption at night in Tonga. We were fast asleep, so completely oblivious. We learned about it from fellow sailors when we dropped by to say 'good morning' on our way to the shore the following day. Sadly, the sailors having their sailboats moored in Tutukaka marina were not as lucky. The marina being exposed to the east, boats have been ravaged, either being swallowed or spit out by the unforgiving wave…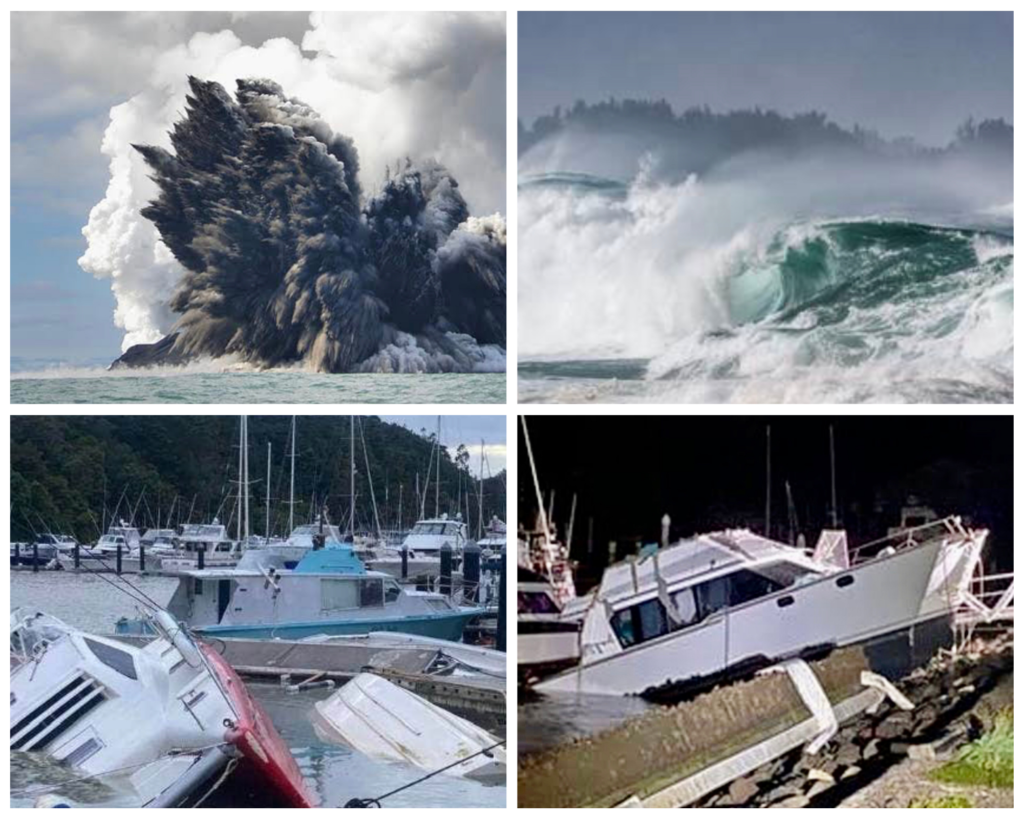 We will continue cruising NZ hoping and praying for better times in our sailing around the world adventure.