– For two months we've been working towards getting here, I reckon.
– More like since 2018, our new Aussie acquaintance replies.
Quite right, thought I. Not that we embarked in this sailing around the world adventure with the sole objective of seeing Sydney Harbour fireworks, but this undoubtedly was going to be an important milestone in our sailing around the world voyage.
There we were at last, on Lake Macquarie, not far from Sydney Harbour and our dream was about to come true. Making dreams happen is hard work, but it is so worth it!
Once in Sydney Harbour we dropped the hook in Athol Bay with a picture perfect view of the Opera House and Harbour Bridge. The days in the bay would gradually unfold from the gentle lullaby of the morning, with seals groaning and lions roaring at the neighbouring Sydney Zoo, to a vigorous shaking as the day progressed with the night culminating to a chaotic potpourri of tunes, cheering and selfies frenzy. All this mayhem under the unflappable stunning Sydney Opera House and imposing Harbour Bridge, with helicopters and sea planes constantly buzzing overhead.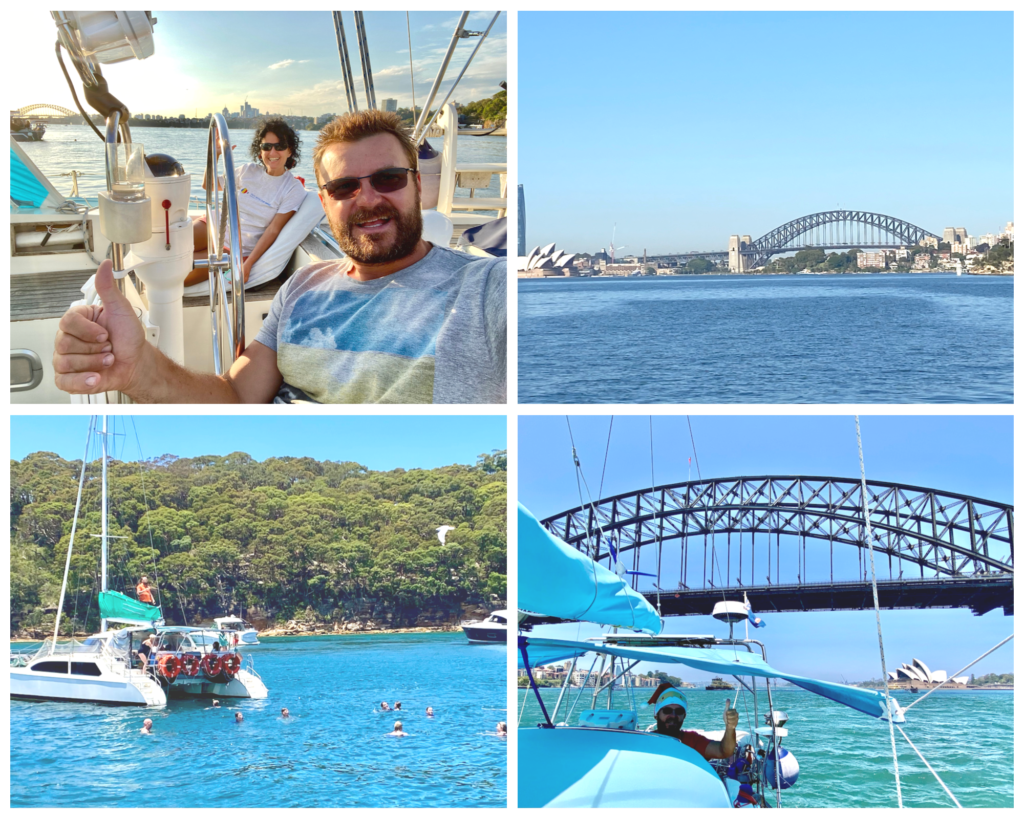 As compelling as the views were, we could not take more than one full day in animated Athol Bay. On Christmas Day we made our escape sailing past the stunning Opera House and under the imposing Harbour Bridge towards a quieter anchorage that we called home until just before the New Year Eve, when we regained our pole position in Athol Bay, ready for what was going to be a once in a lifetime experience – the Sydney Harbour fireworks!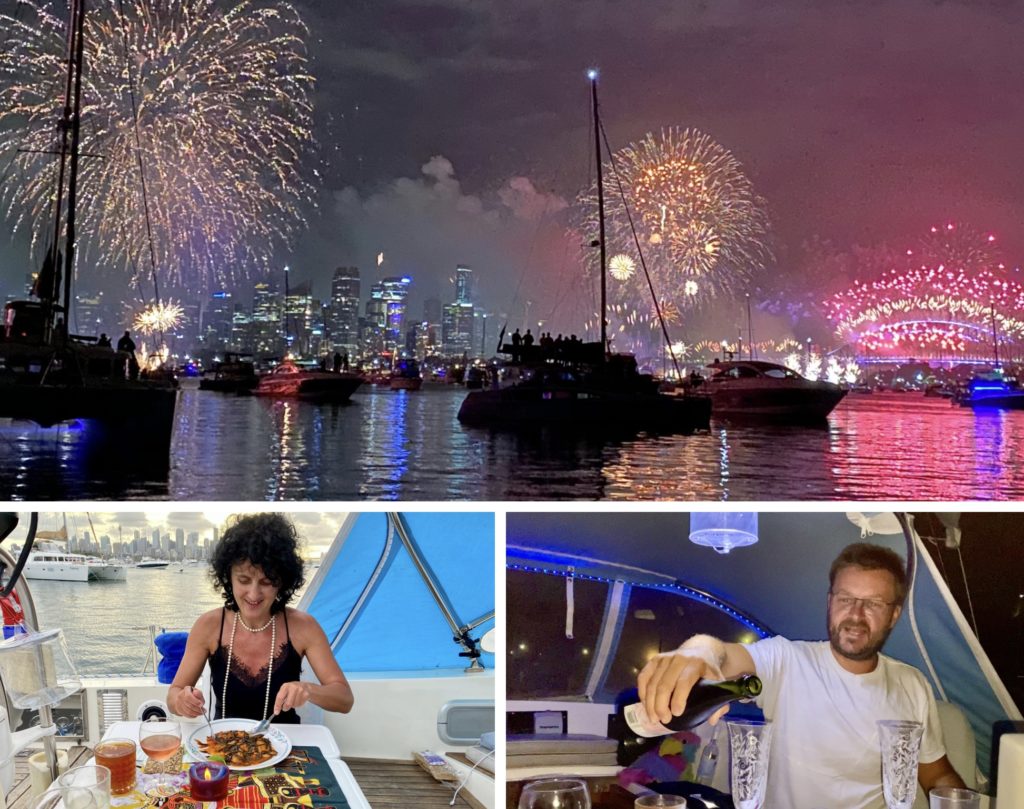 Sadly the passing into the new year did not turned out quite as expected. Neither for us nor for the poor animals at the neighbouring Sydney Zoo who must have gotten the fright of a lifetime…
For us, unforeseen circumstances led to our Melbourne friends not showing up for New Year's Eve which snowballed into some really unpleasant complications that greatly diminished our joy of passing into the New Year on one of the most beautiful harbours of the world under the fireworks embellished night skies. Such a bummer!
Was it all just bad luck? Or was 2022 throwing at us one of its final lessons saying:- do not jump to conclusions too early, I am not as good as you thought…
Ode to 2022
For us 2022 was the year of freedom resumed
Of the end of doom and gloom,
Of the world making its way
Towards a more normal day.
Eager and impatient, tired of being pinned
From Waiheke Island we went Outwiththewind.
We sailed on the first of Jan without a wince
And the sailing year blossomed ever since.
Back to the tropics in May,
Slowly making our way
To the fireworks display
Best rejoiced down in Sydney!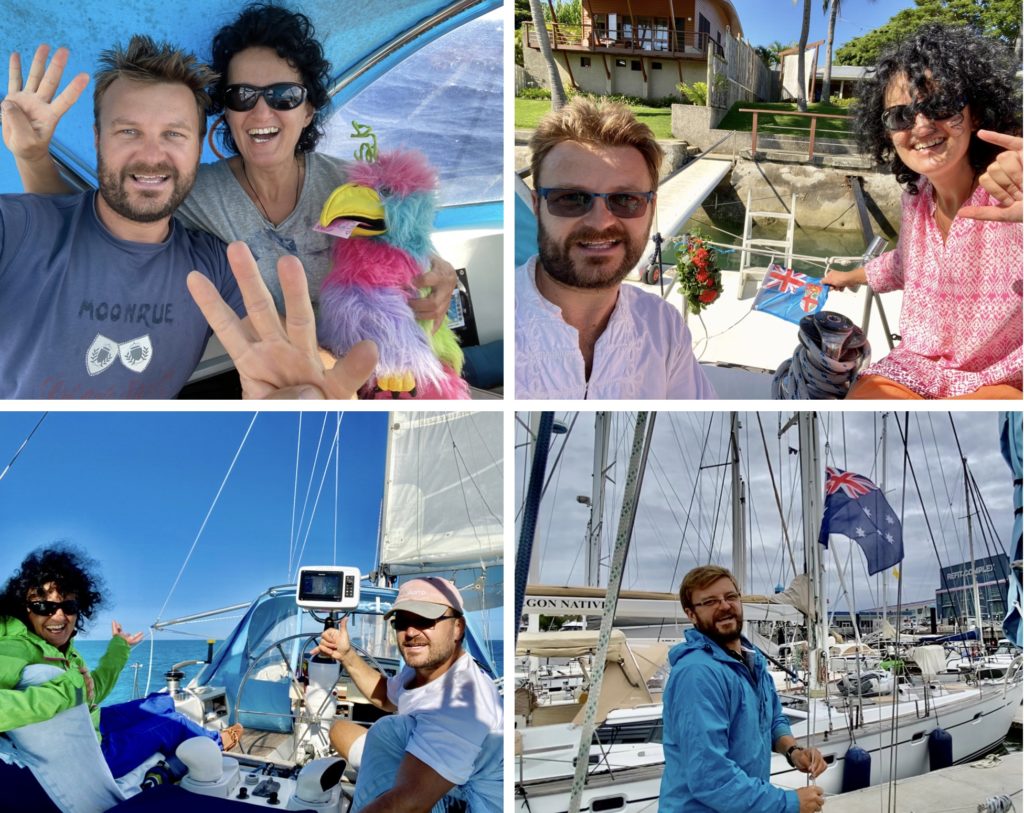 Even if on a personal level 2022 was a bloody challenging year, with the passing of my father last January, sailing wise 2022 was one of our best years. We are grateful for it and we look forward to some more great sailing in 2023. Happy New Year to you, All!