We did not rush to leave Martinique. Not only because we wanted to take enough time to recover from our Atlantic crossing but because we are totally charmed by the beauty of this island. A France away from home with creole influences in a totally green sunny setting, with crystal-clear waters, white sandy beaches and quaint villages… and above all the infectious 'joie de vivre' …Then, there is the added 'complication' of the beautiful people we meet that makes it hard to move on… with 'tears in our eyes' we checked out yesterday in St Pierre. We will be setting sails north to Dominica tomorrow.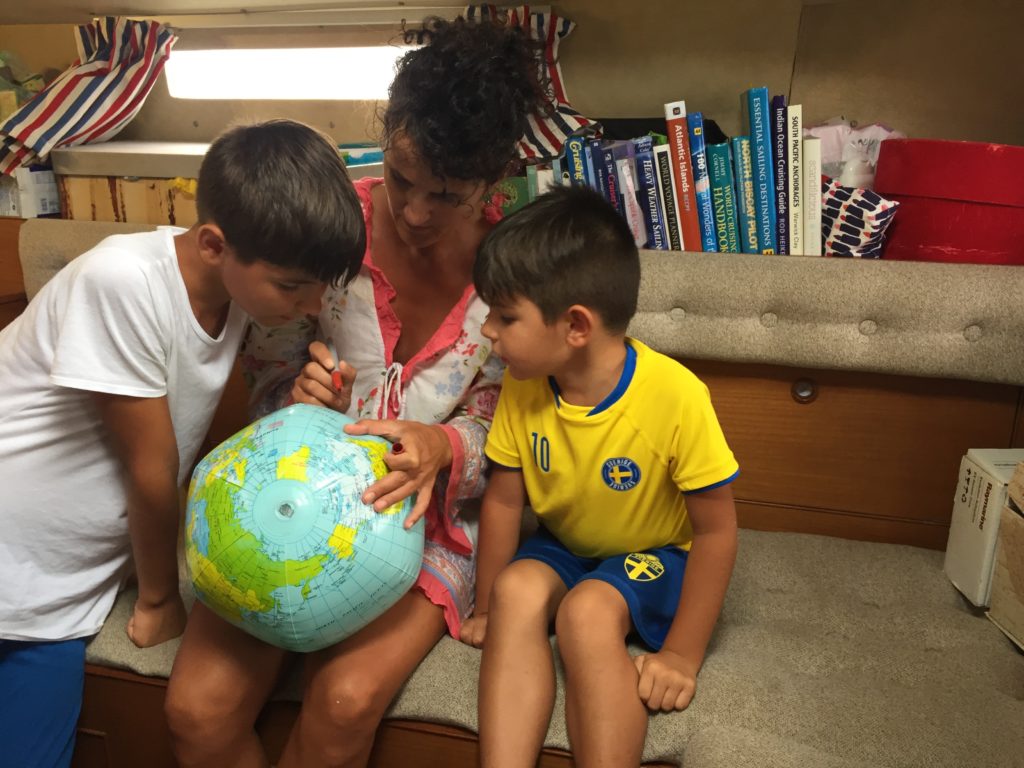 After an active start of the New Year in St Anne (just to make sure we set a good trend!), we headed north.
Anse Noire was our intended destination. But reaching Petite Anse d'Arlet on the South East coast (soon after passing Diamond Island), we decided that we cannot give it a miss. So we dropped anchor.
Shortly after, what do I see popping its head out of the water? A big turtle! You can imagine my excitement… we left everything we were doing and went for a snorkel. What a reach world under water…corals, fish – big and small, sea stars, see plants and of course the beautiful turtles eating grass on the sea bed. Consequently, I ended up spending unusually long in the water.
The following day I challenged Sorin to a long hike to Anse Noire. To get there on foot we had to climb a couple of high hills. On leaving we bumped into the family we had met in an anchorage in La Gomera when we dragged anchor. It was very pleasant to see them again on this side of the pond. They shared with us a few useful cruising related tips as they were coming from where we would be heading (Dominica).
The hike was not without adventure but we eventually made it to Anse Noire and back after dusk.
More snorkelling followed before we set sail north to St Pierre. St Pierre is slightly more Carib than what we've seen so far in Martinique. The former commercial capital of the island holds the sad heritage of being destroyed by Mont Pelee's eruption in 1902. Having been swallowed by the lava with its 40,000 inhabitants (with only a couple of survivors) St Pierre never really recovered… nowadays it has only around 5,000 inhabitants. One of the lucky survivors, a prisoner, escaped the catastrophe sheltered by the thick walls of his cell. Ruins across St Pierre bear witness of its glorious past. Walking around what was once known as 'the Little Paris of the Antilles' feels now like a nostalgic tune – beautiful, but sad…
Yesterday we dived to see the underwater sculptures by a Martinican artist on the sea floor close to our anchorage. 'Manman Dlo' which means mermaid in Creole, is a legendary cultural figure in Martinique. According to local myth, sailors were always wary of the 'Manman Dlo' as they were said to overturn ships. The legend, like the artist's work, intends to engender respect for the sea.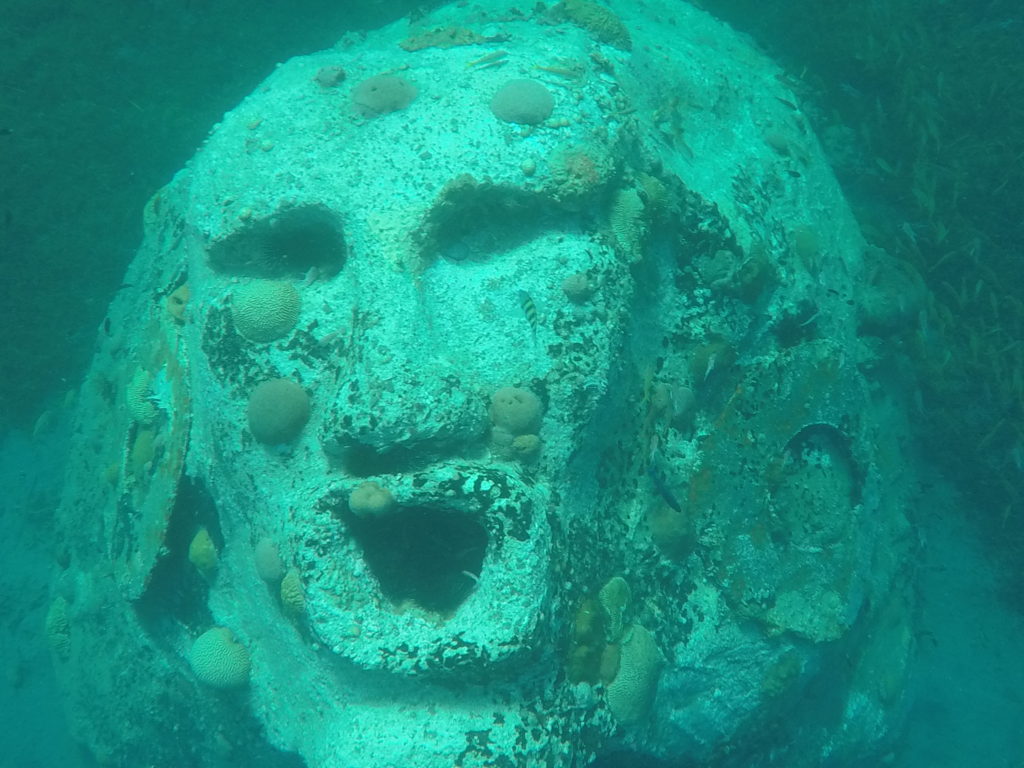 On our way back to the boat instead of turtles we saw a couple of sea snakes. We did not dive in to take a clearer picture as apparently all sea snakes are poisonous.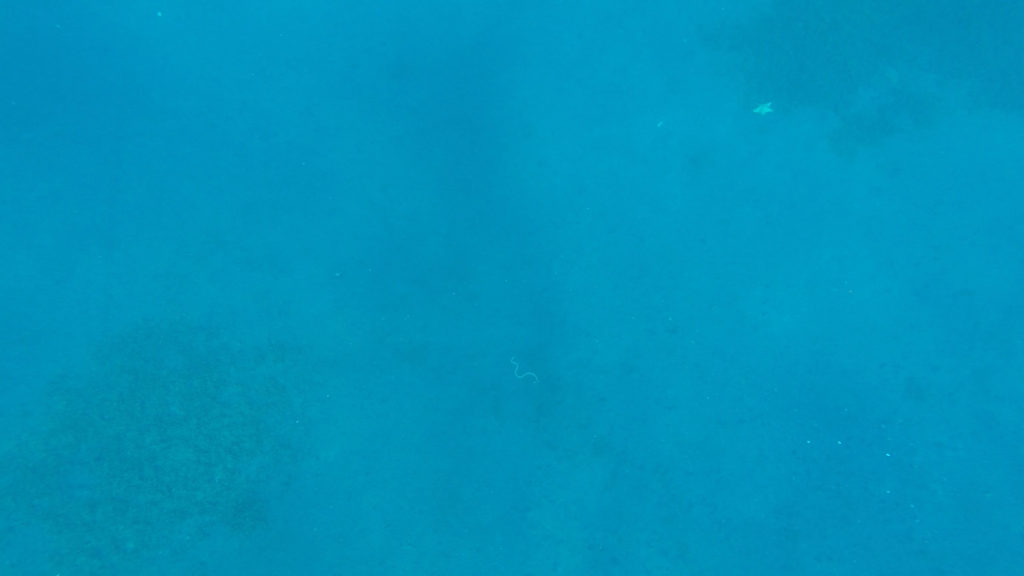 We are pretty sad to know that we will be leaving this beautiful island behind. We know, however, that there are more of these wonderful places ahead of us waiting to be discovered…