The first to wish Sorin  Happy Birthday was Google! Then Marilyn Monroe via YouTube and then me, followed by family and friends.
No doubt that it is good to feel loved and pampered. And those of you close to Sorin know that he has no difficulty indulging…Although I have to say that he is now over the times of Handpicked Hotels, our favourite treat in England. He is fully embracing his statute of 'a cruiser vs. a tourist' to cite our friend, Andre. So much so that he refused to be treated to an expensive spa day and dinner at Hacienda de Abajo, a Michelin rated venue in Tazacorte.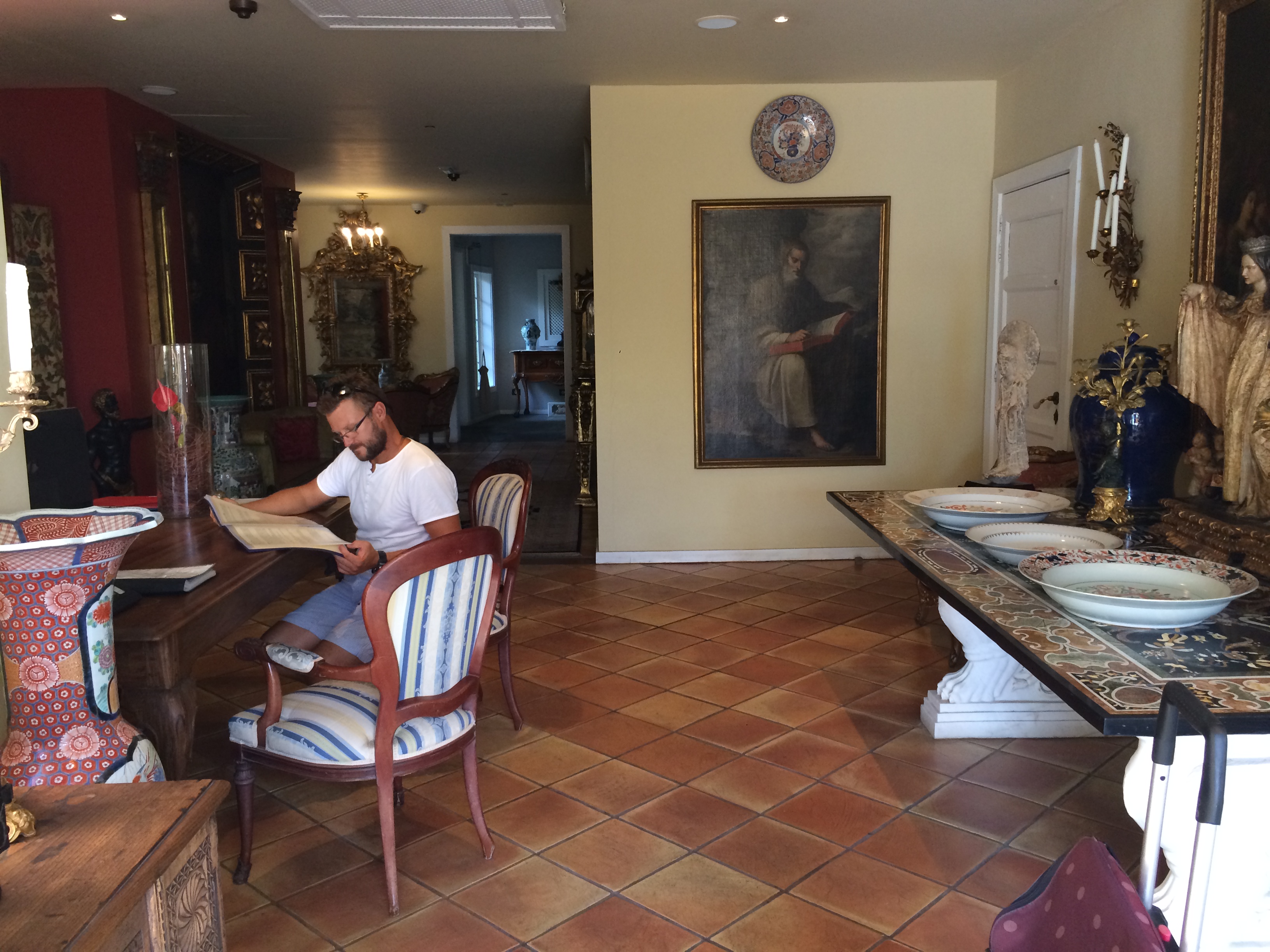 Instead he preferred spending time on the local black sandy beach in Tazacorte and enjoy the great company of our friends, fellow cruisers, Evelyne and Andre. His birthday and Evelyne's are only one day apart.
I thought it would be nice, for the first time in my life, to bake a cake for both. I know this sounds unusual, but why should one bother with home made cakes when it was always much easier to buy! No longer the case…"adaptation is the key to survival".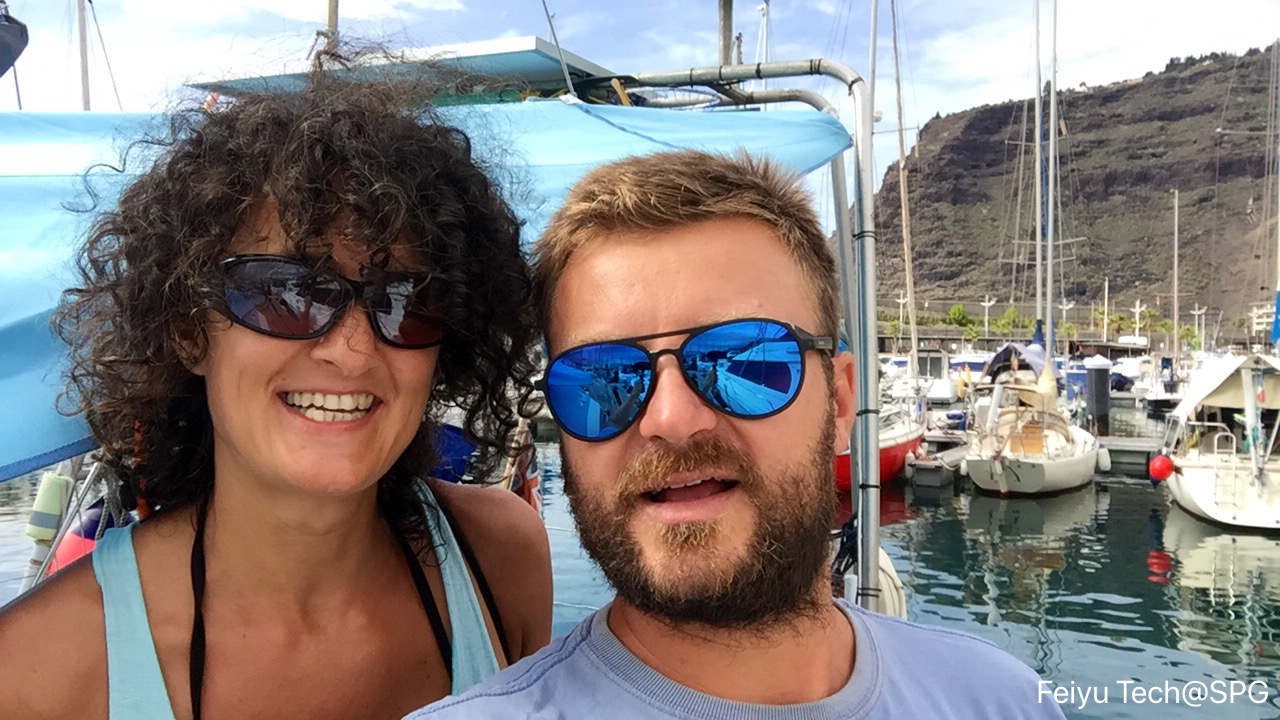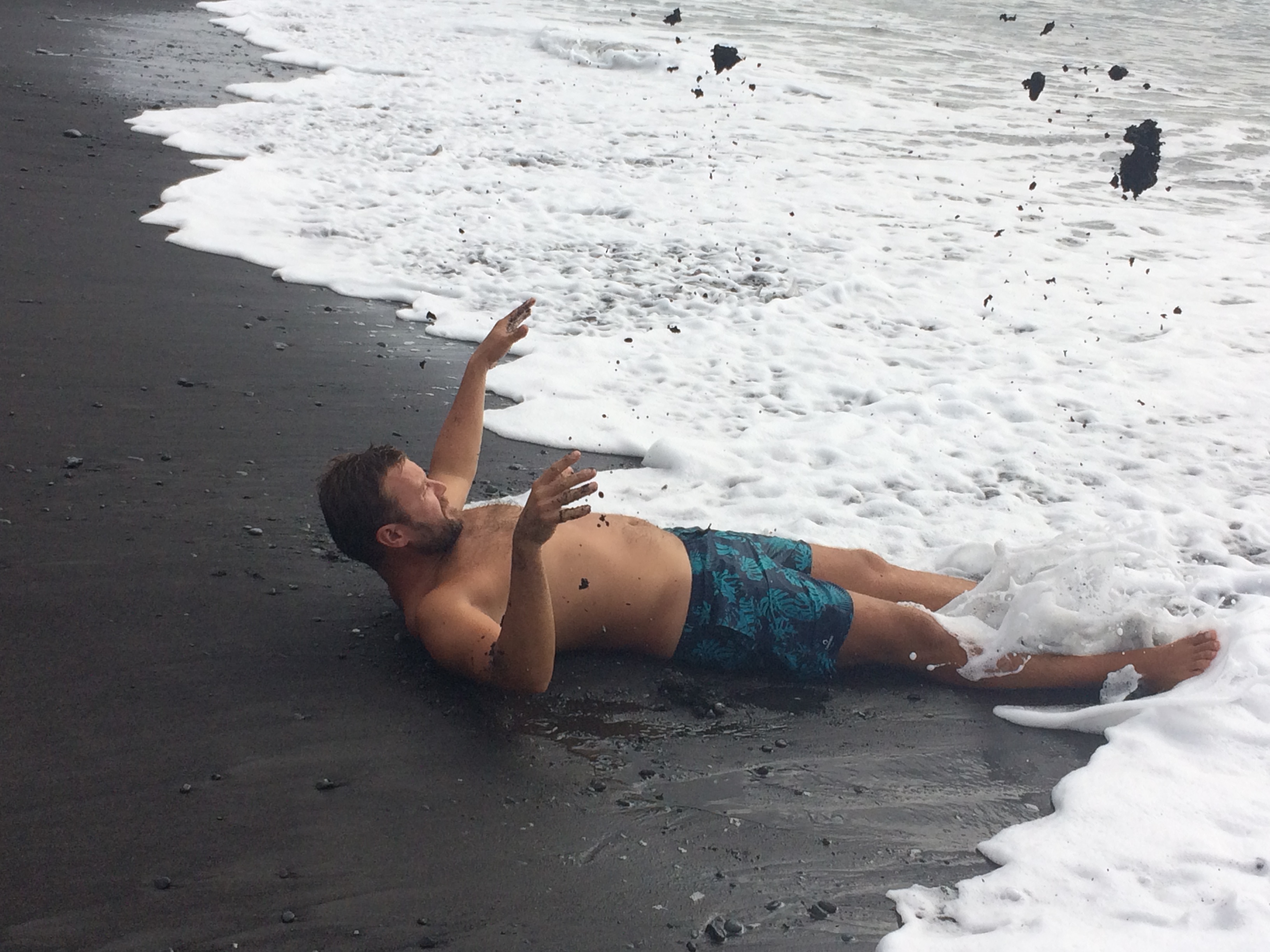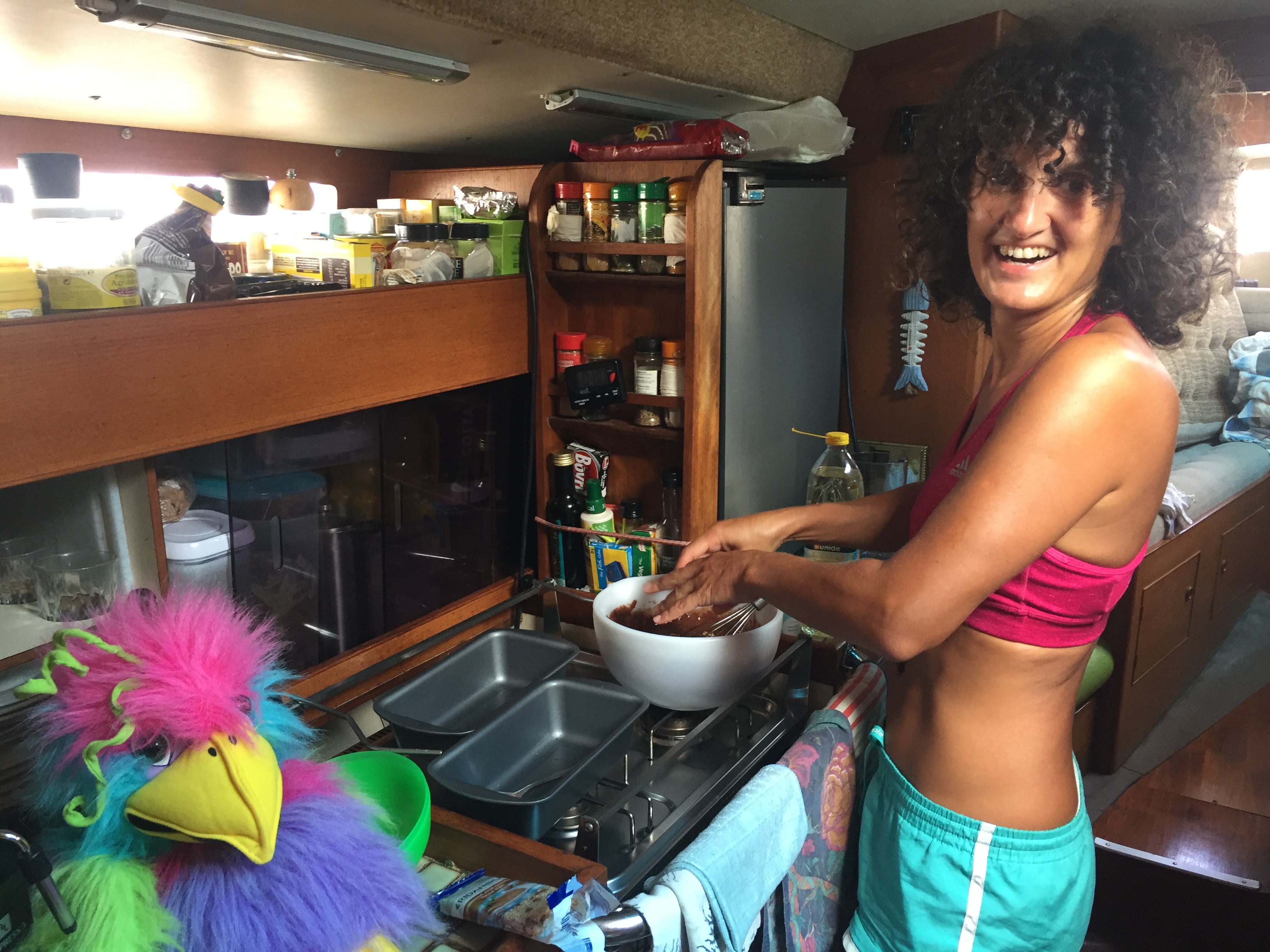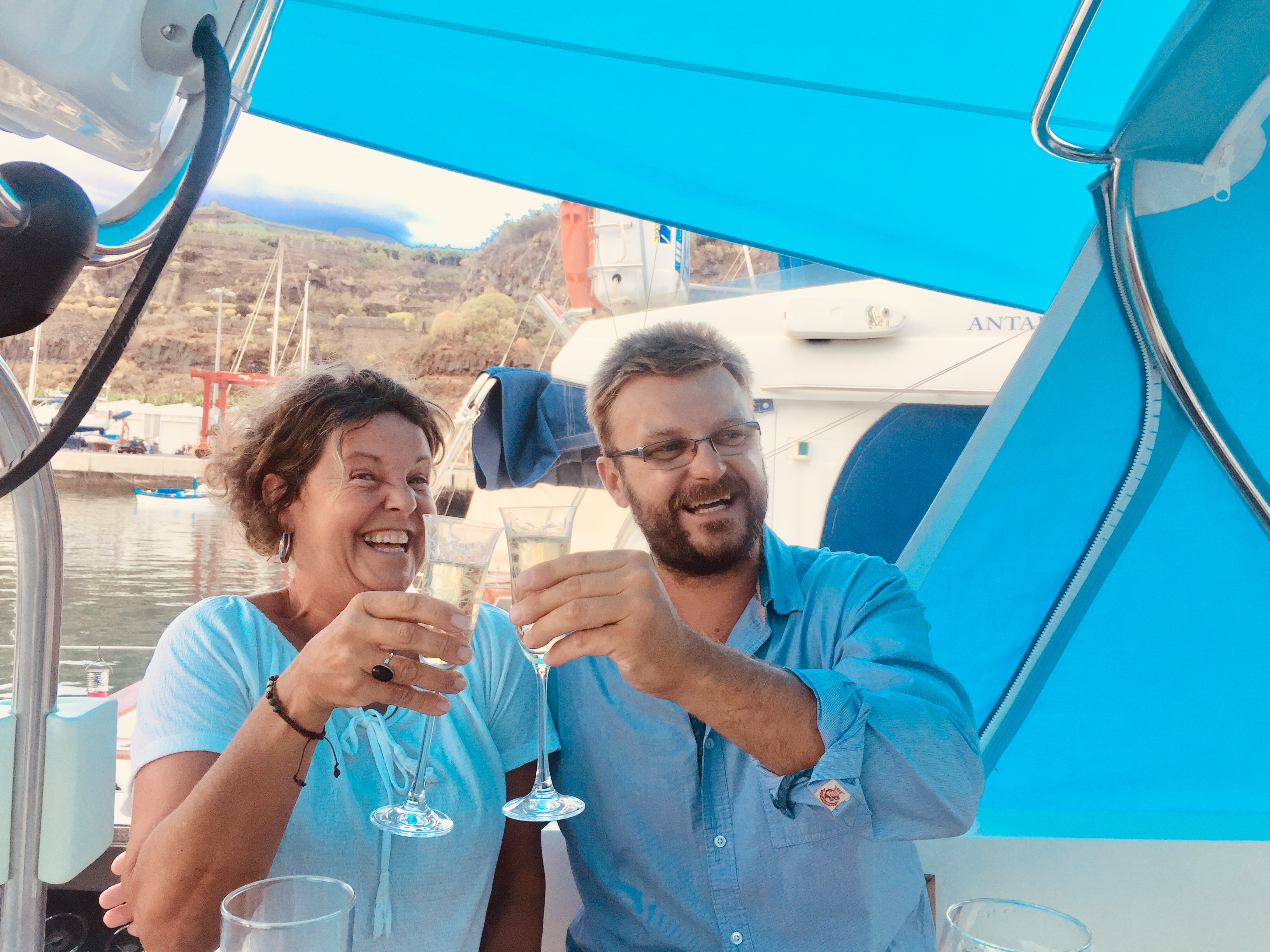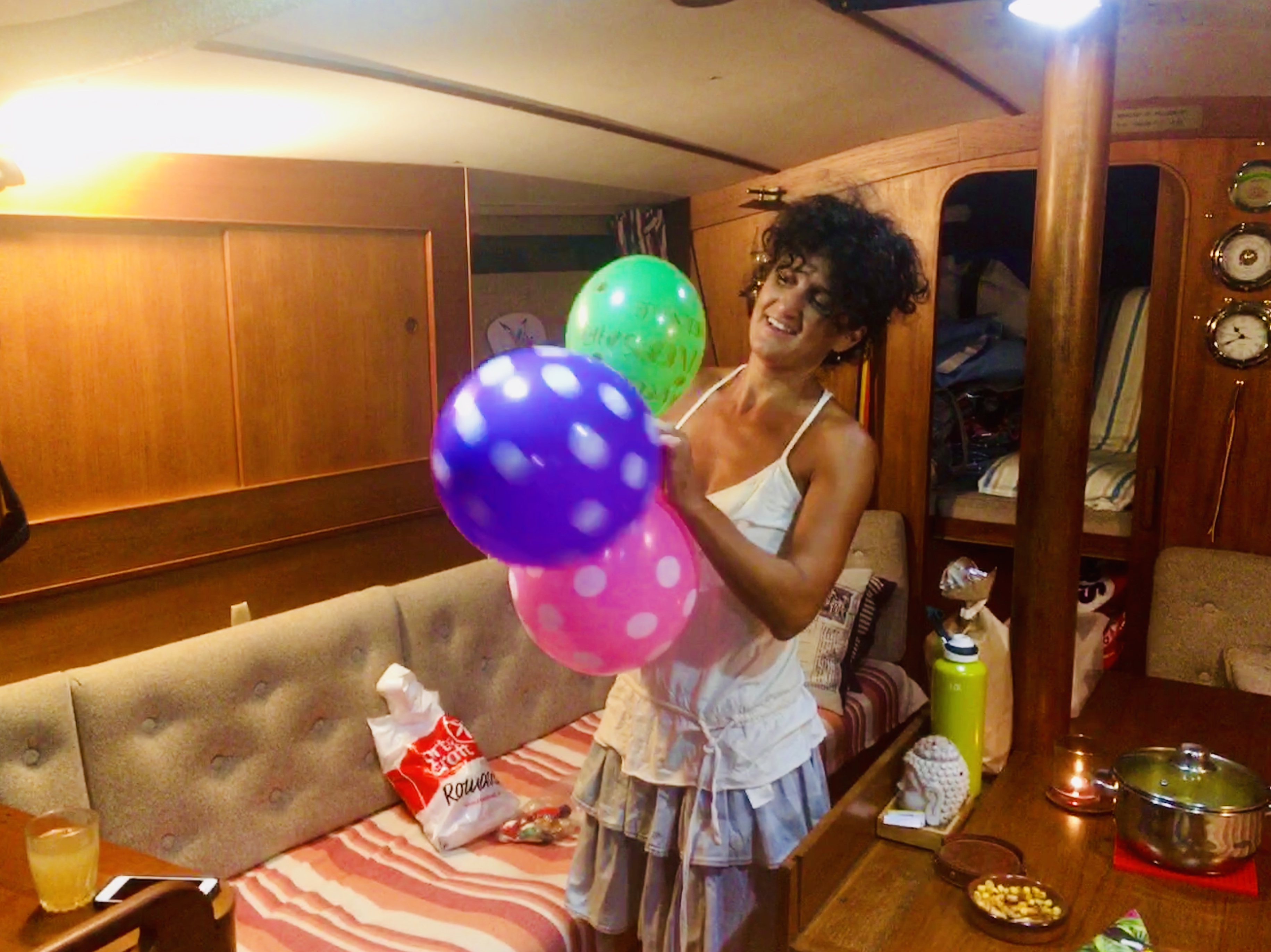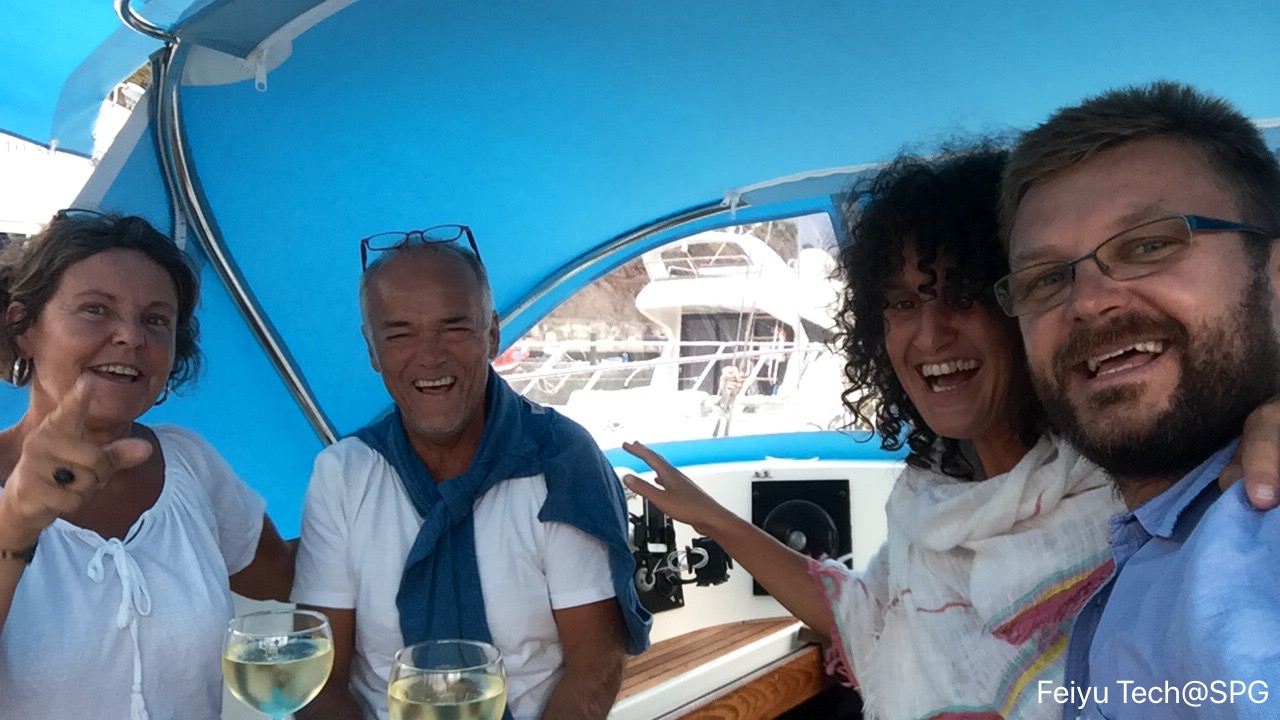 Giving up on a camping trip at the last minute due to the weather forecast up in the mountains, we had a great time celebrating and all the pre-birthday turmoil of how to make Sorin feel special on his big day vanished.
He was treated by our friends with 'Papas Locas Marinera' at a local establishment. He offered himself a much desired present – an ocean fishing rod! He hopes to put this to good use during our ocean crossings, despite my concerns of what would mean to pull a beast on deck on rolling seas…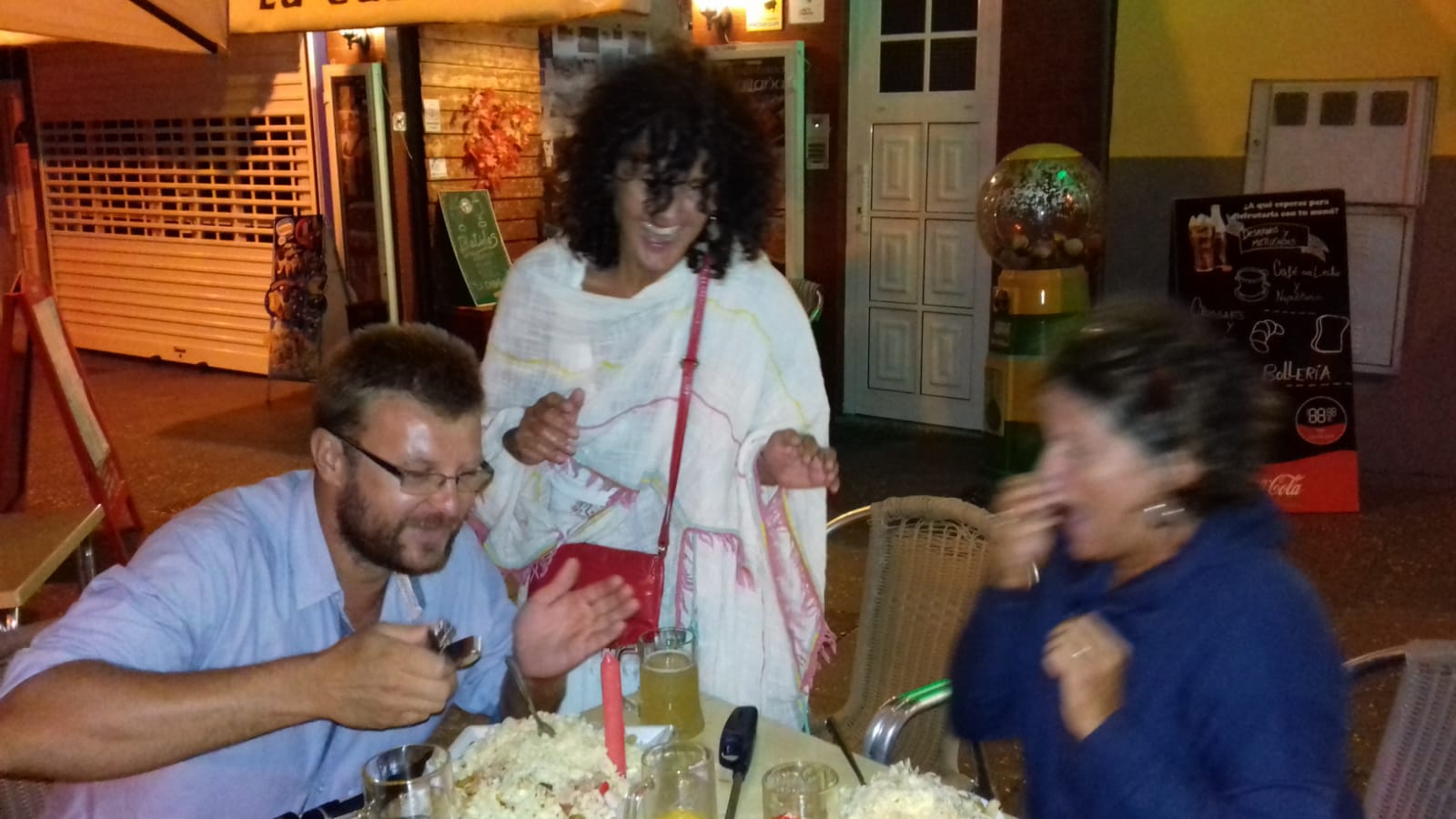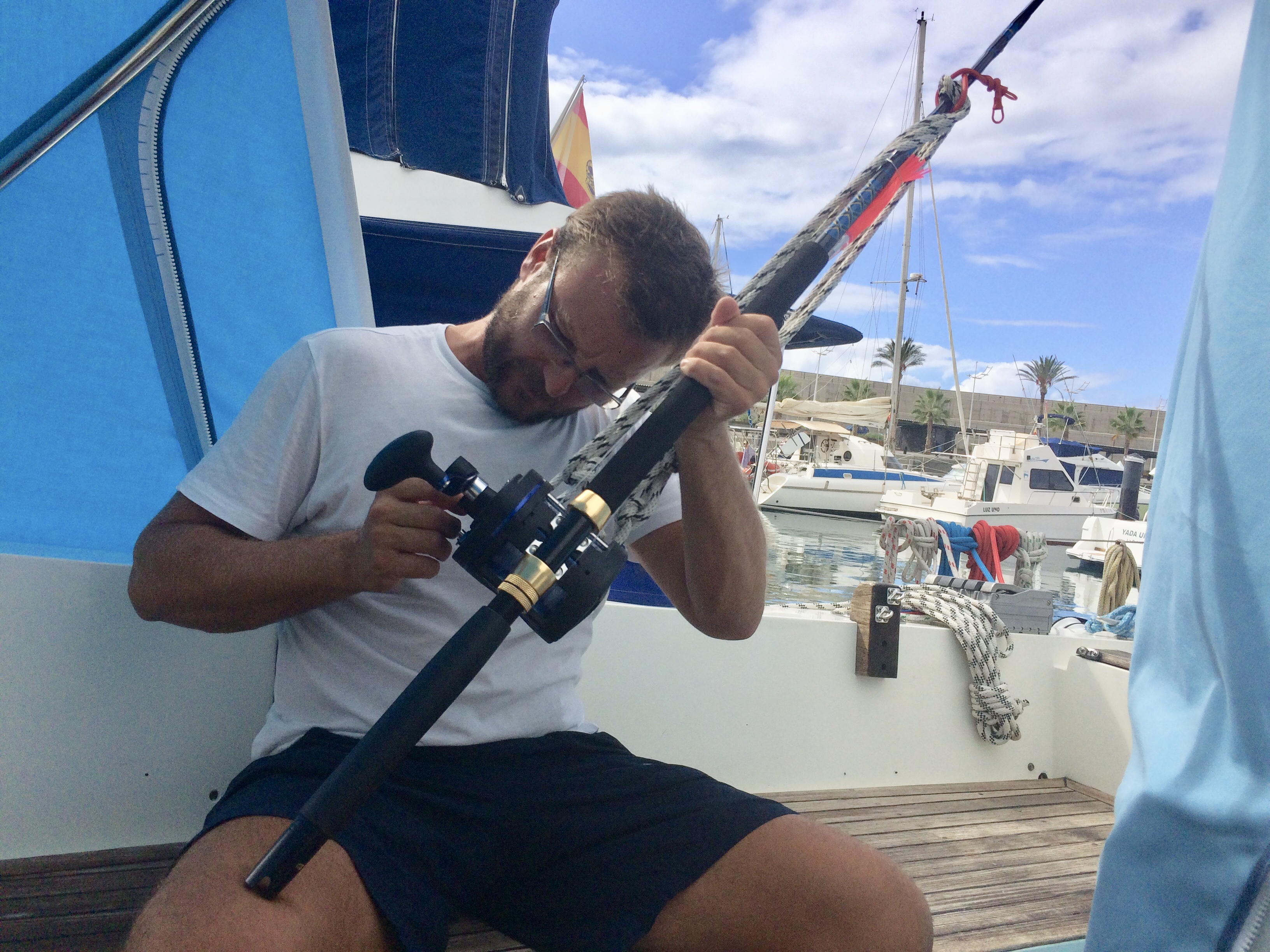 Beside celebrations, we fill our time with various jobs on Mehalah, long discovery hikes across deep ravines amongst abundant banana plantations, exercising on the beach at sunset (always better!), etc. And we do make sure to get a lot of sleep ahead of our Atlantic crossing, breaking our record recently when we woke up at around 11:30am!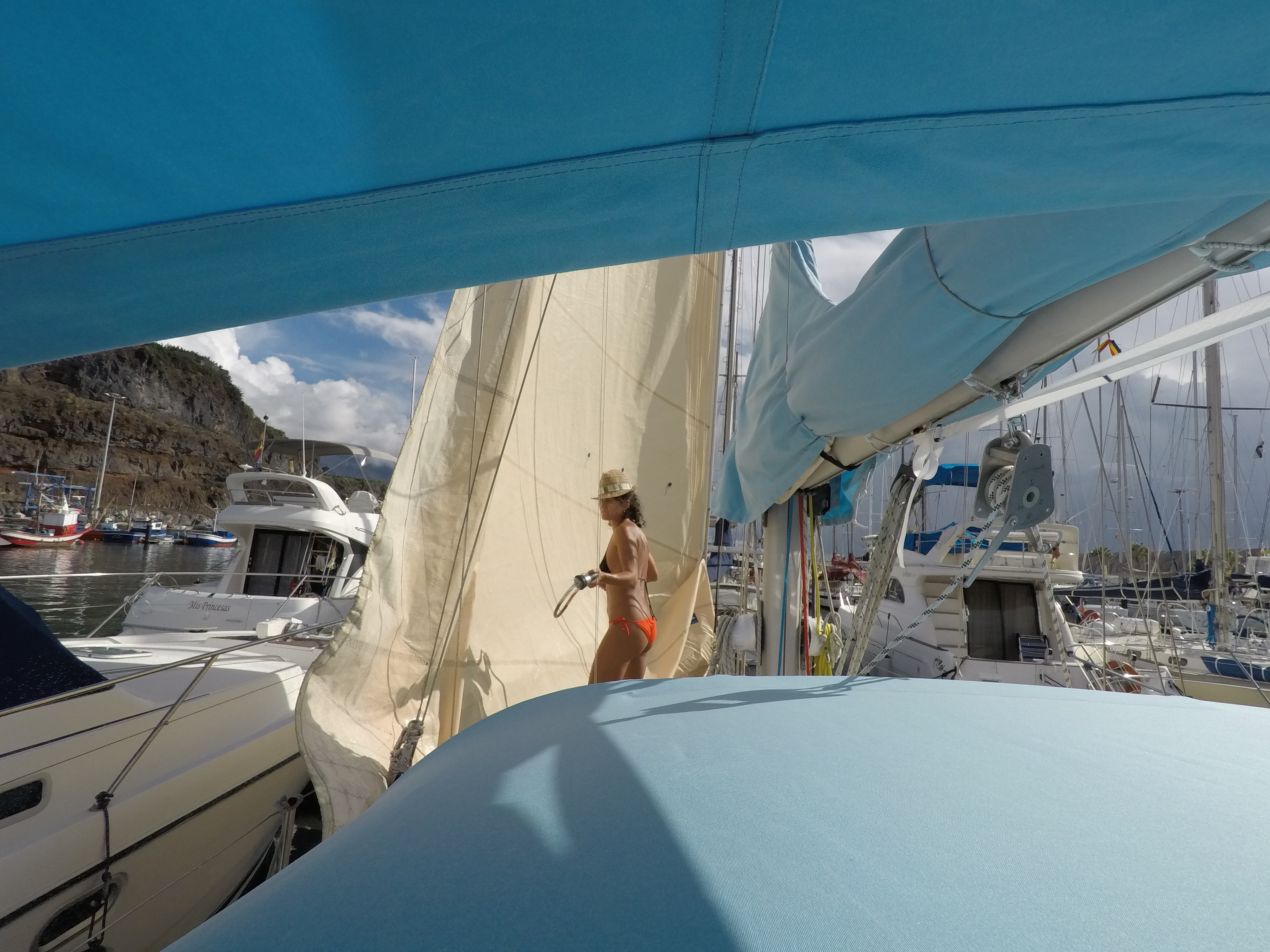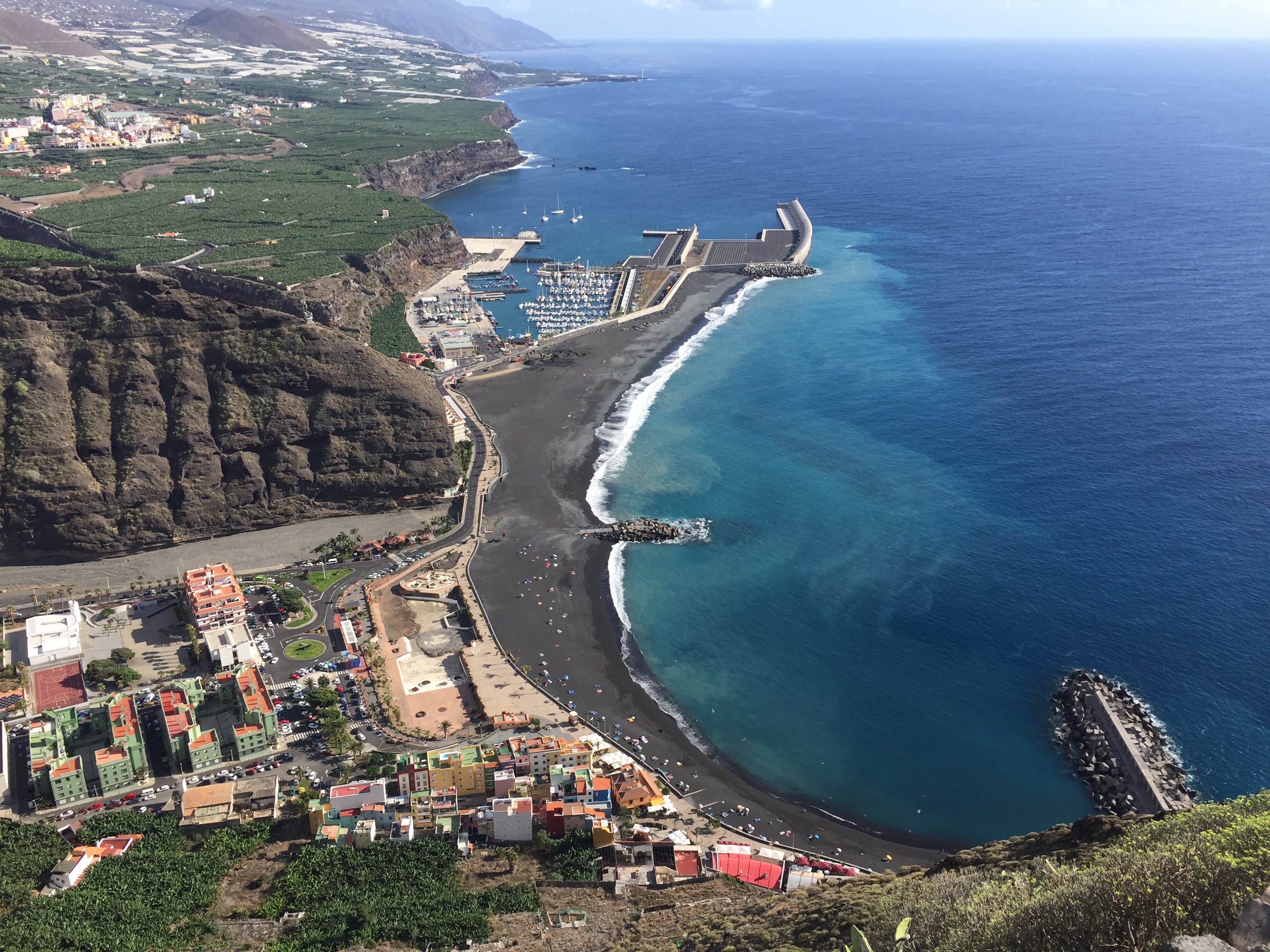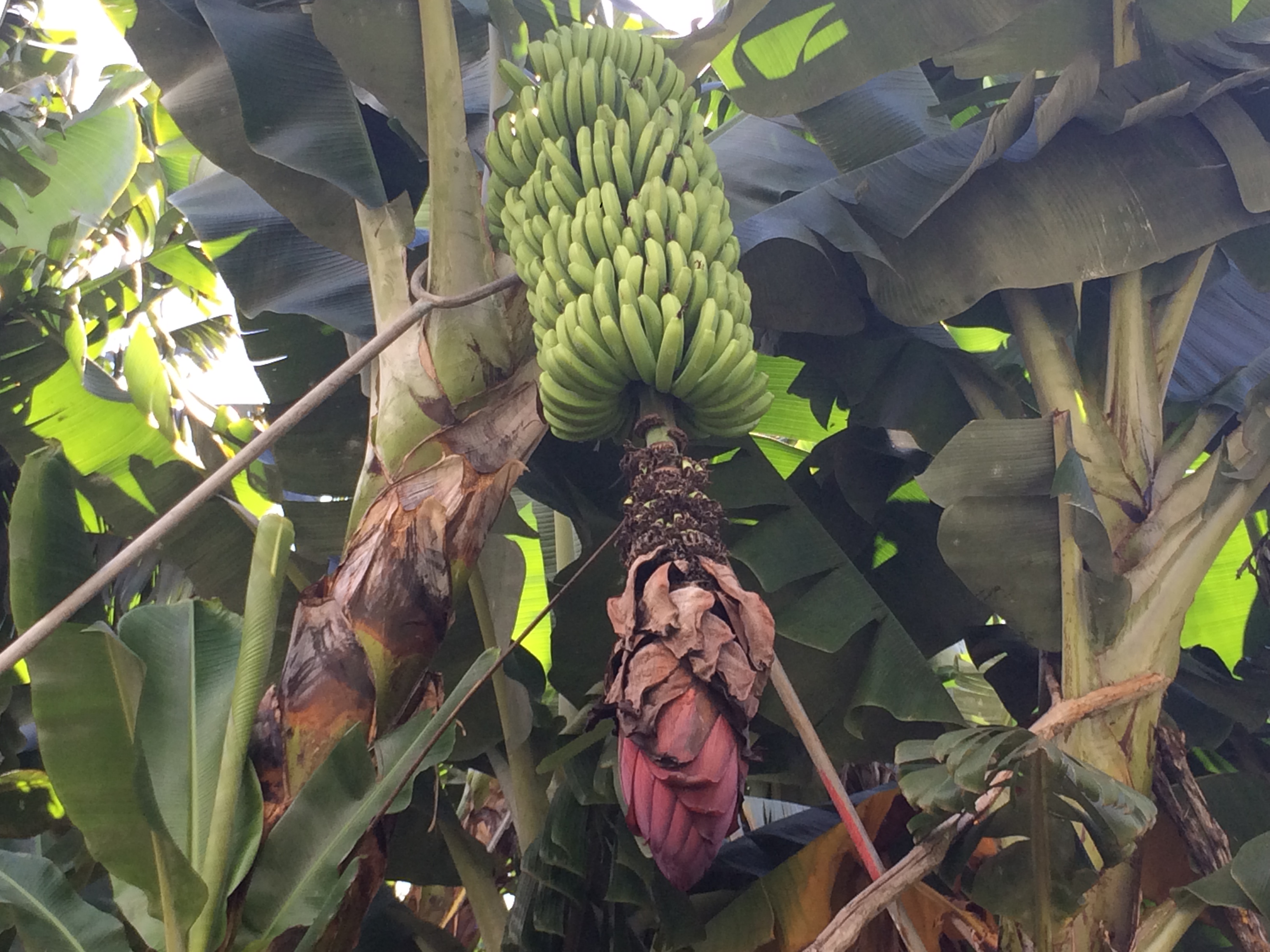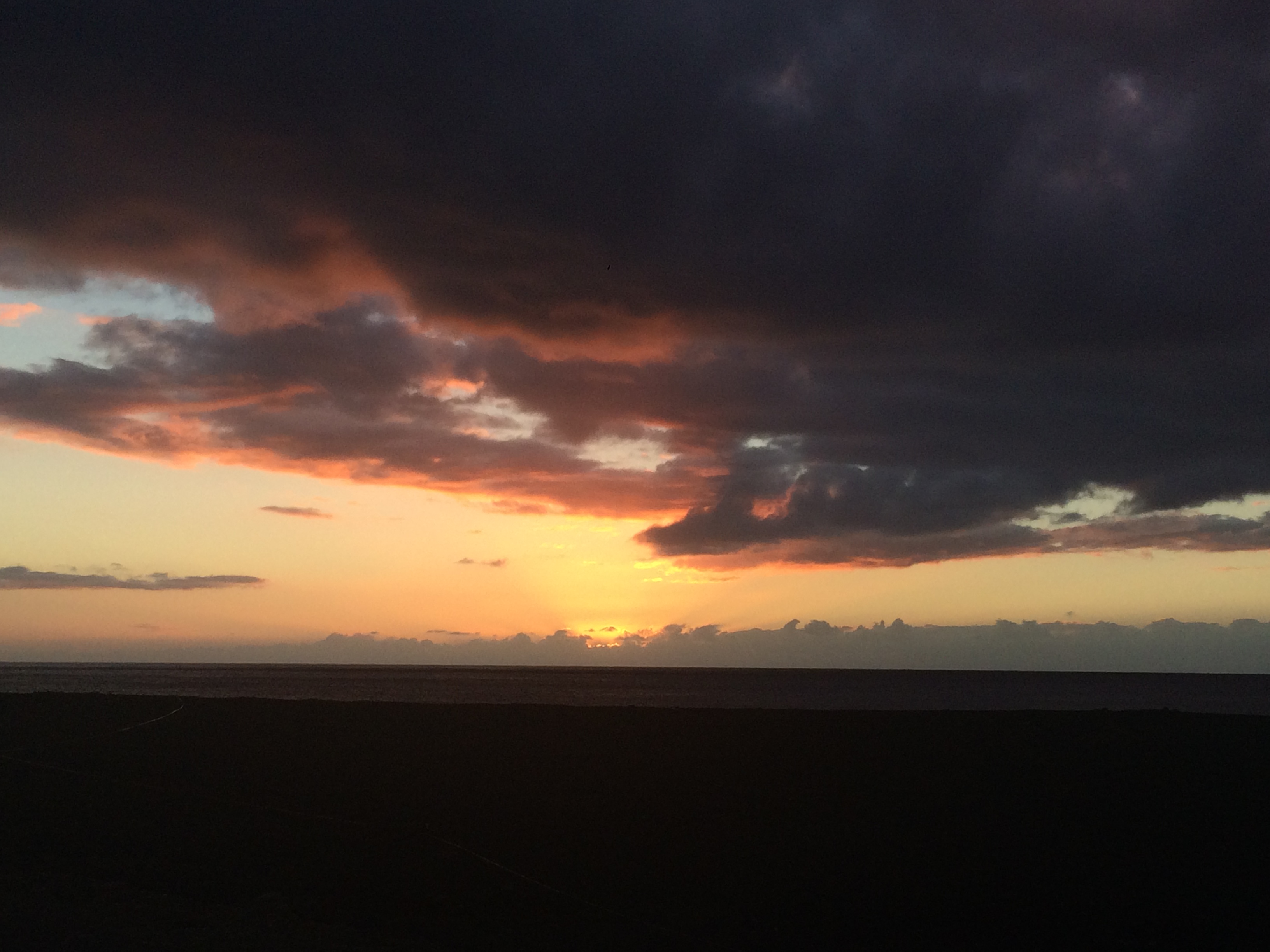 We are now looking forward to the arrival of our friends early November, in anticipation of more celebration and more inland discoveries…