We love being on the go…Despite motor sailing all the way to La Gomera, we really enjoyed being 'on the road' again. Such a feeling of freedom!
On the way we bumped into a pod of pilot whales. We had to change course, but unfortunately we still disturbed their sleep… Then, shortly after, Sorin pointed to me a very big black 'thing' on our port side (to our left). It was a huge whale; probably about the same size as Mehalah. Unfortunately it did not stick around long enough for us to take a good picture. Bummer!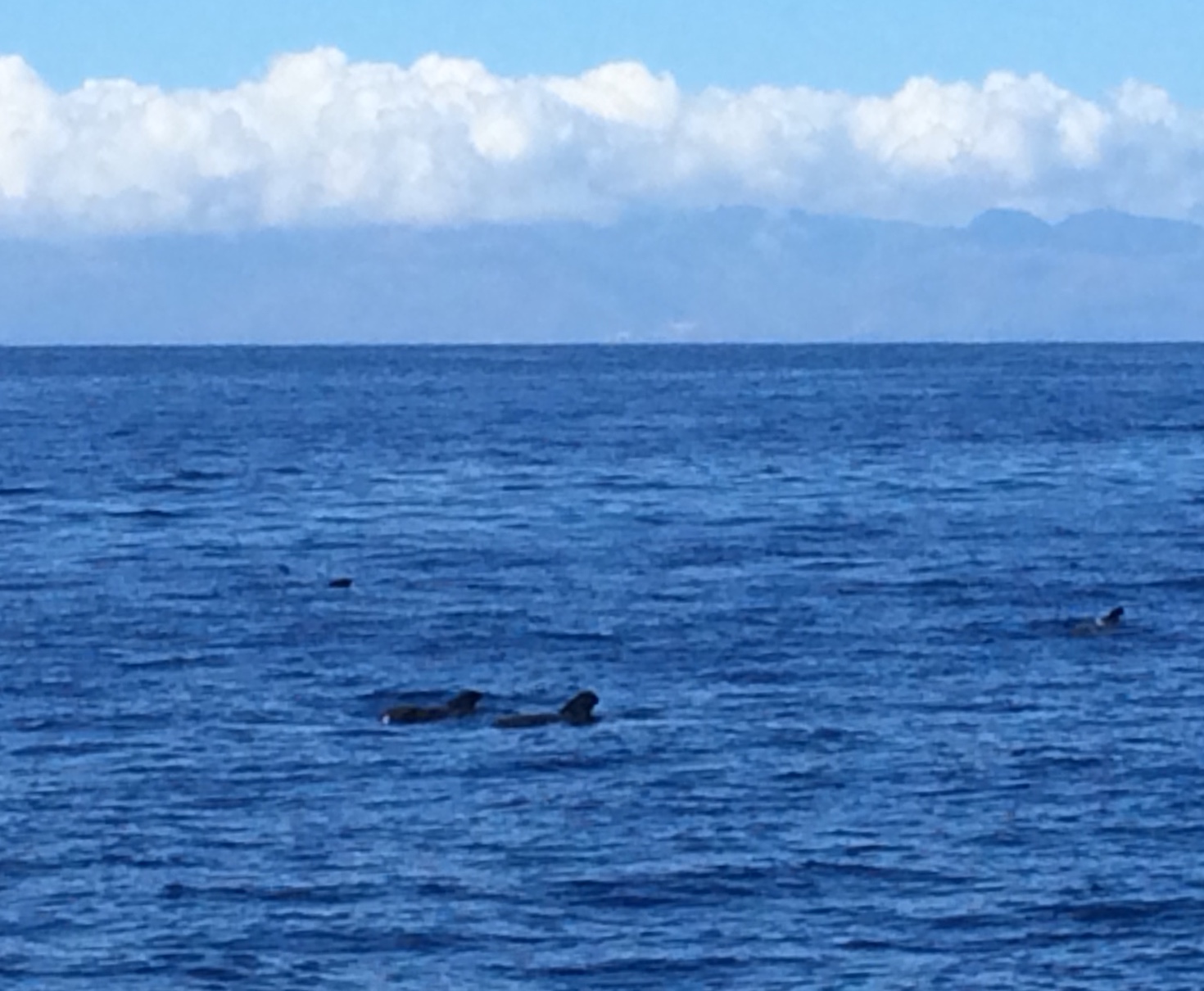 We dropped anchor in a beautiful bay, just south of the capital, St Sebastián de la Gomera. It was so nice to be away from the world again. The anchorage was not well protected, but the conditions were acceptable. In any case we were ready to put up with a lot for a break from civilisation. But not with what was to follow!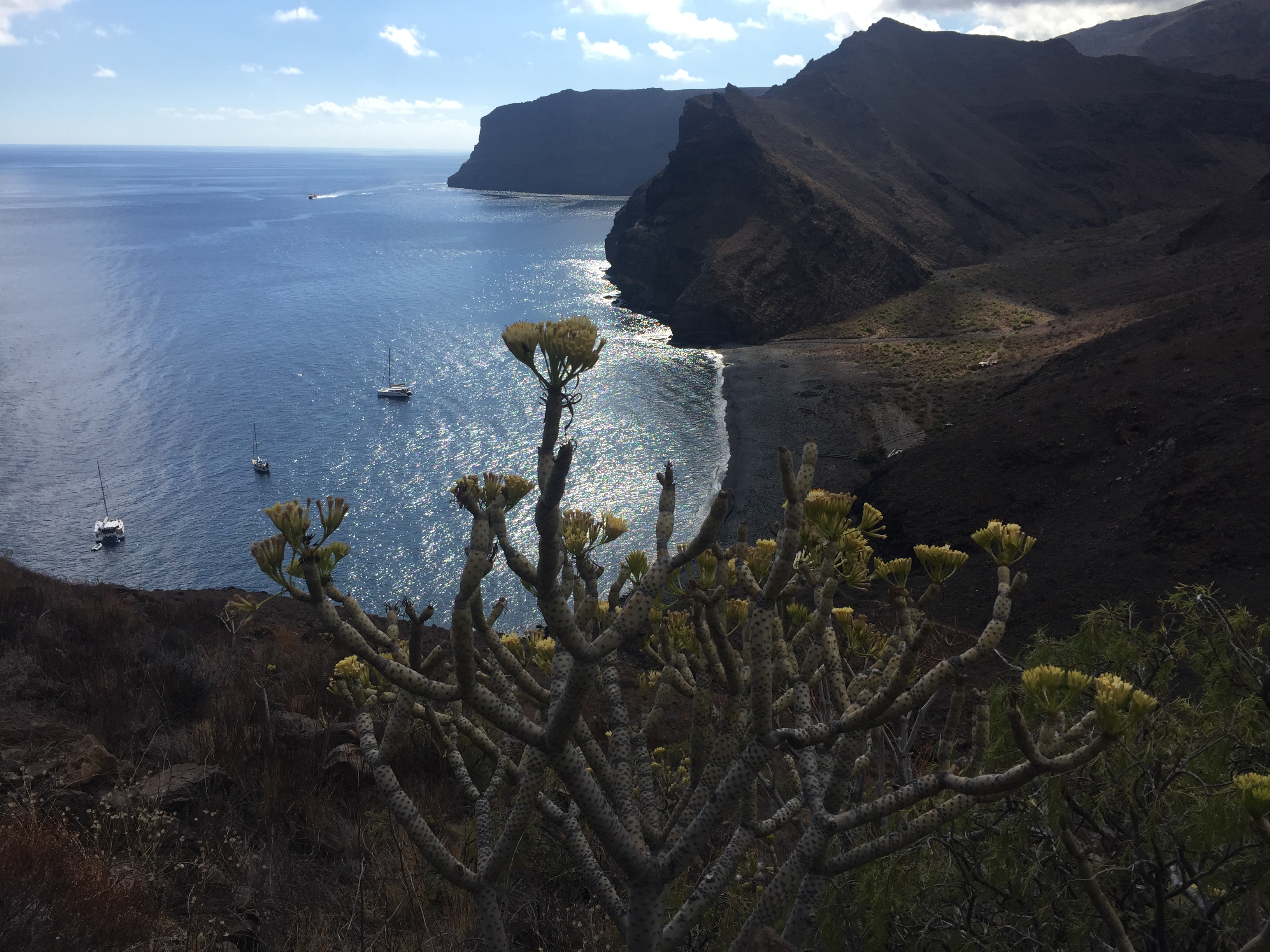 The scenery in La Gomera is pretty unique. It is dominated by deep ravines, surrounded by vanilla and cinnamon layered trapezoidal chocolate mountains. Extremely mountainous and sparingly inhabited, La Gomera marries nature and civilisation most harmoniously.
To these days, some Gomerians communicate across the ravines using 'silbo', a whistled language (that can be heard up to 5 kilometres away). This indigenous method of communication is currently taught in schools.
From our anchorage we climbed the big mountains and crossed a couple of deep ravines to visit the capital of St. Sebastián. The colourful town has strong links with Columbus. He is said to have set sails to the New World from here, after taking 'the blessing' of his beloved, Beatriz de Bobadilla.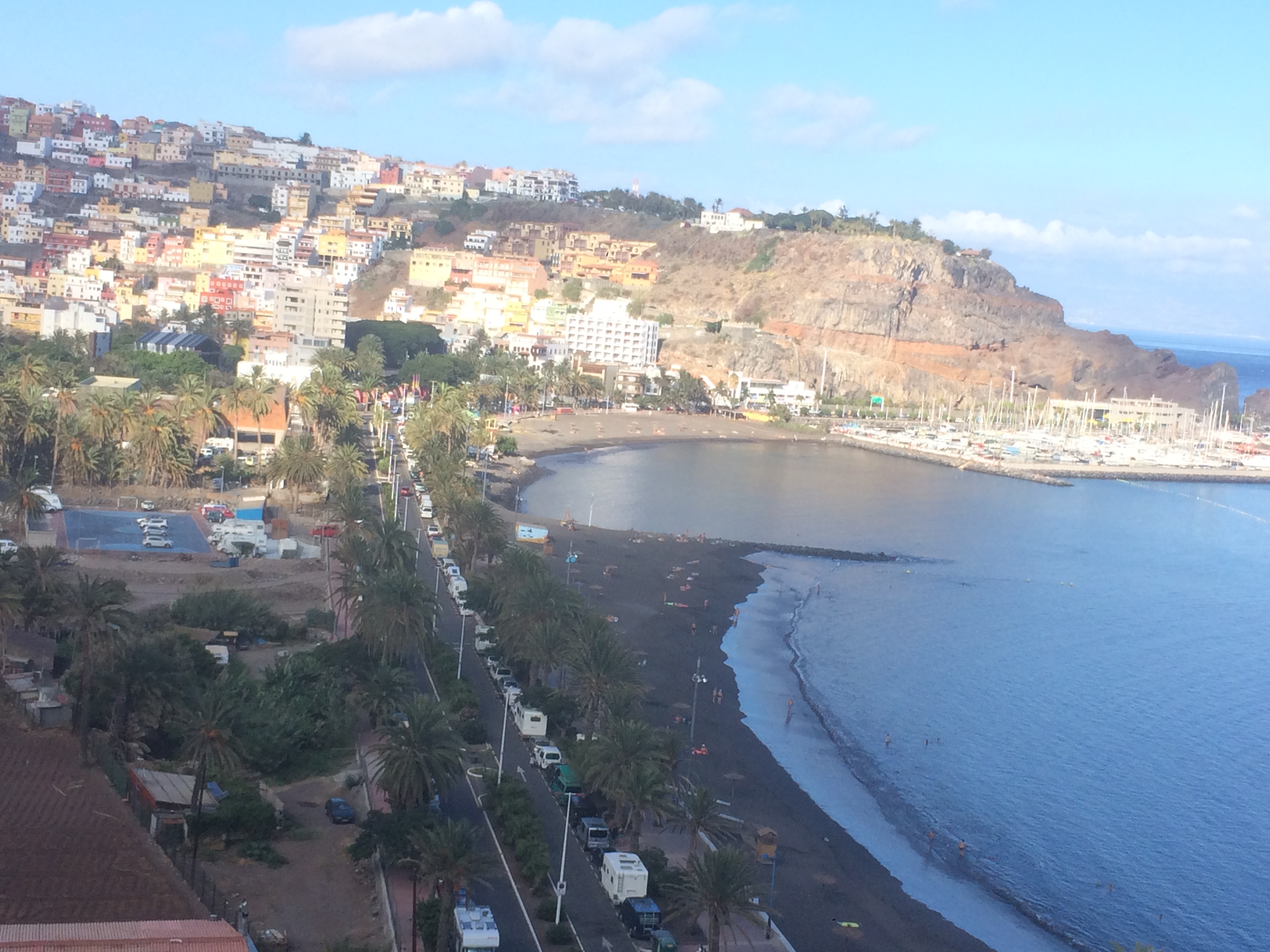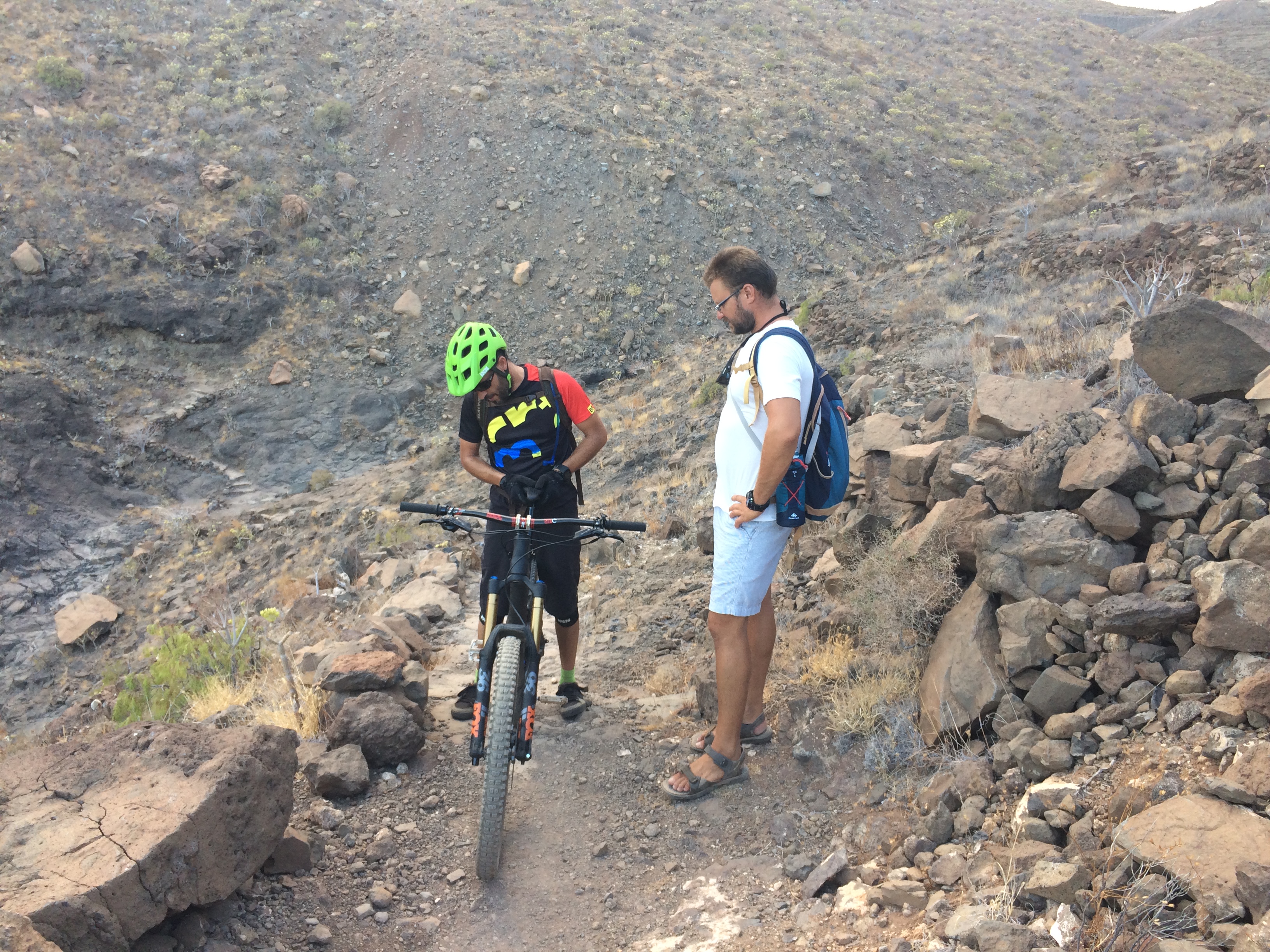 Our anchorage was off a deserted stony beach and surrounded by mountains. It felt like the perfect place for camping by the fire with a good whisky. For some strange reason, Sorin did not seem to be in the mood for it…But I pushed on, put the tent, food, etc. in our kayak and off to the beach.
We set our tent in some stone 'igloos' built on the beach by other camping enthusiasts. We set the fire and barbecued the fish caught by Sorin that day. We were now both very excited by our little adventure.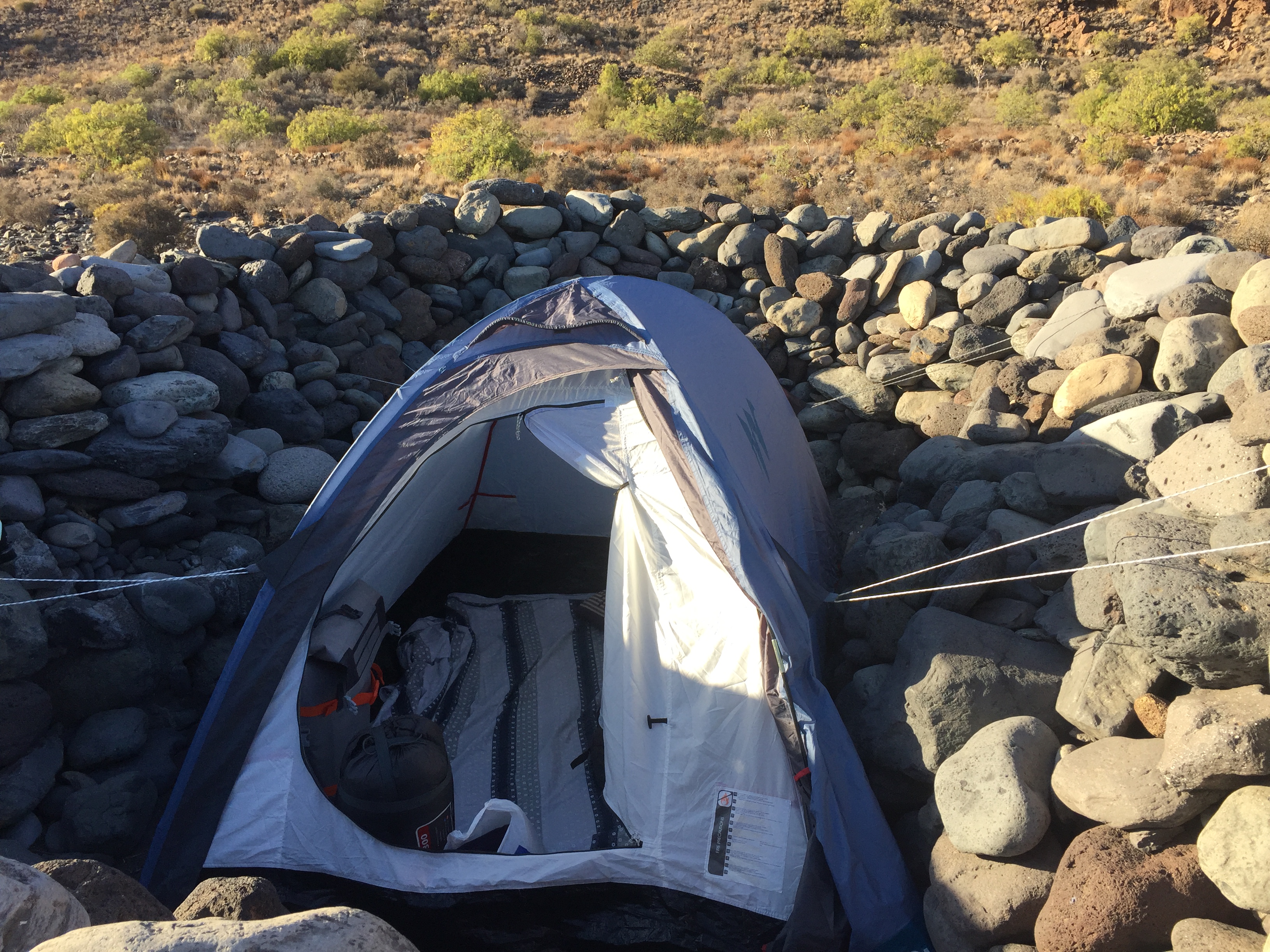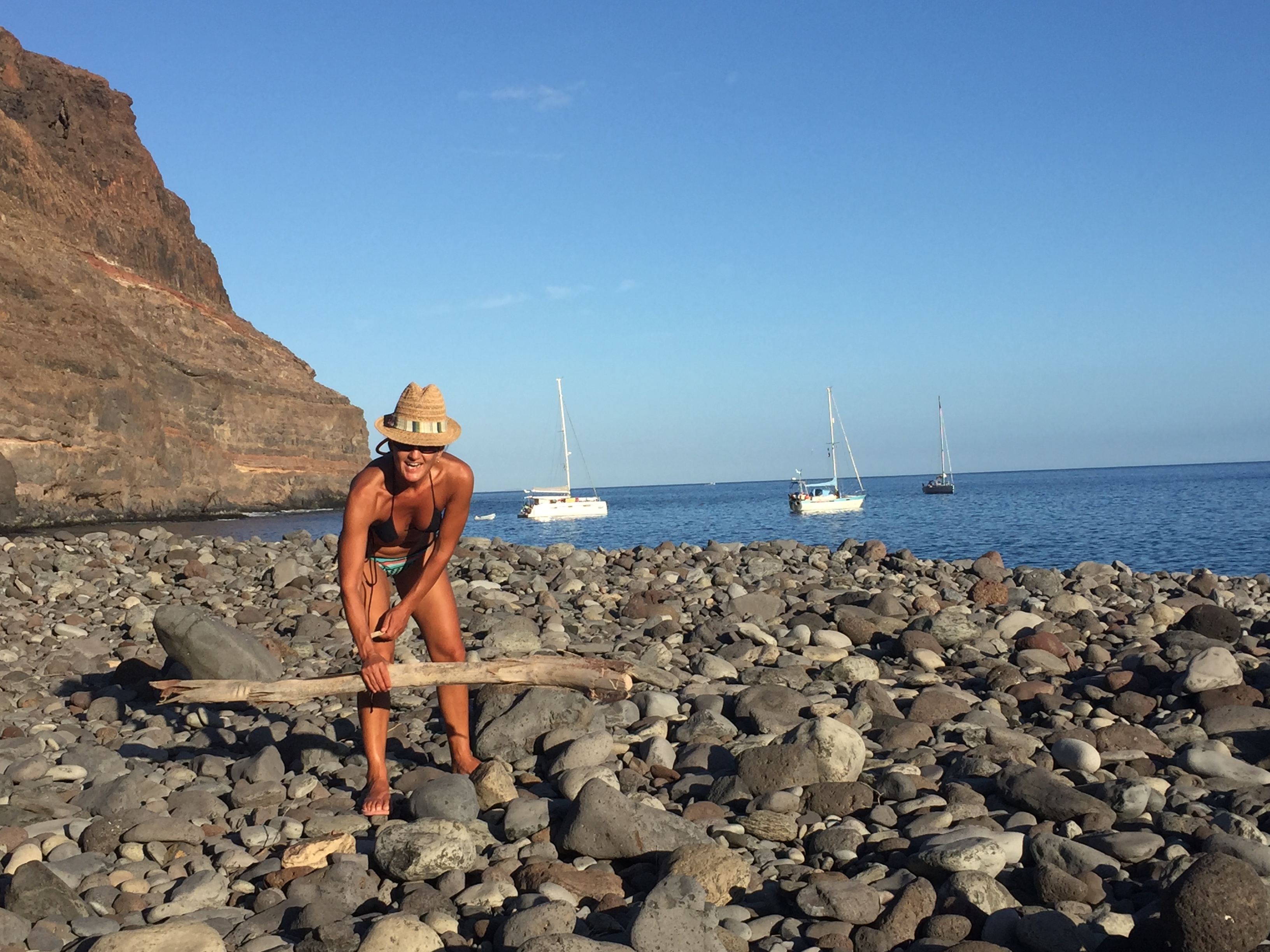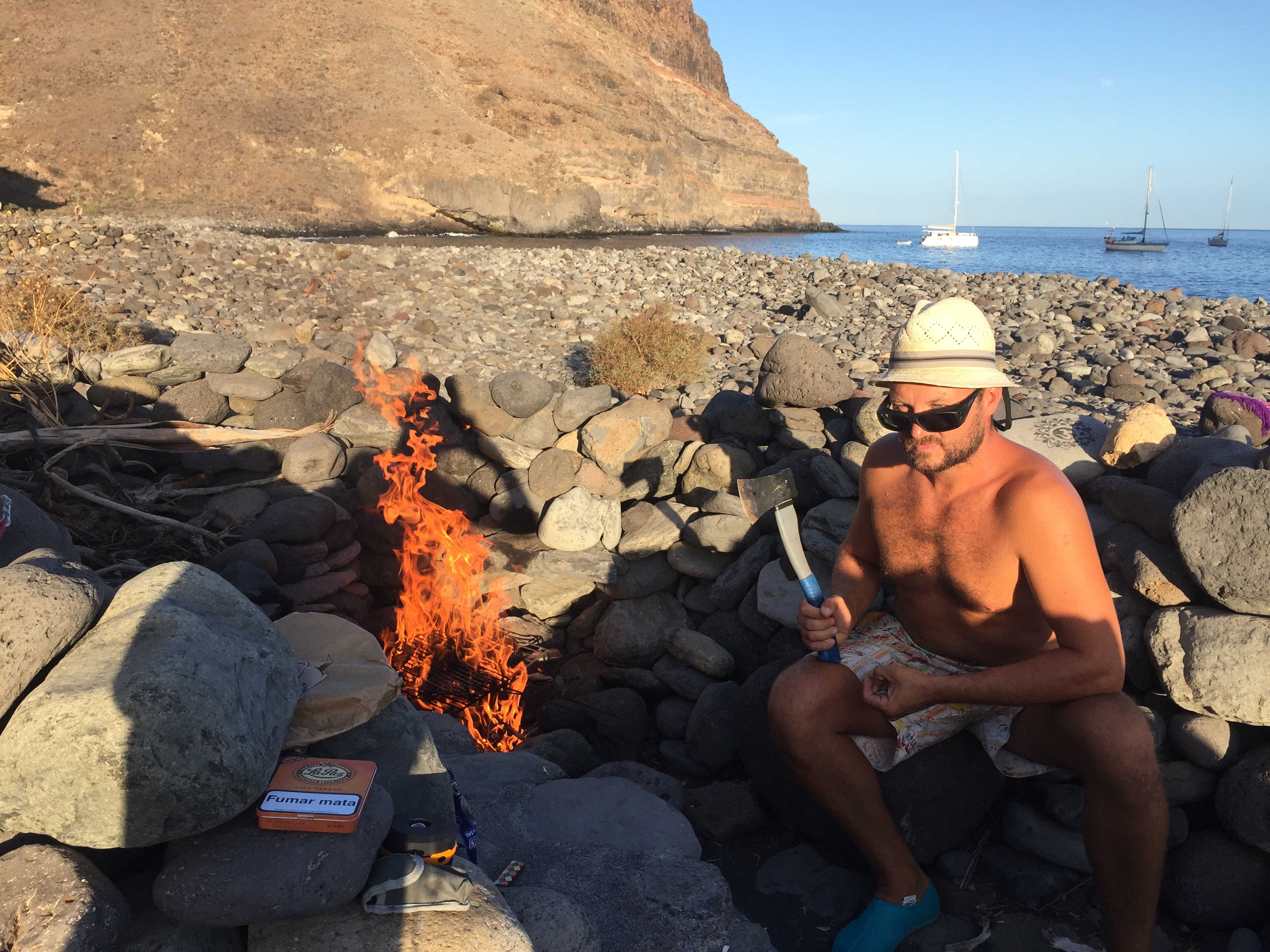 Around 11:30pm I was already in bed when Sorin called: "Anette, there is something going on. Come out!". By his tone, I realised that there is something serious, so I was out in no time! We could not distinguish in the pitch-black what exactly was happening, but there was a lot of commotion around Mehalah. She was now very close to the catamaran to her north.
In no time, we jumped in the kayak, leaving everything behind. I was holding Sorin's phone up as a lantern, and we quickly reached Mehalah. The owners of the cat were in complete panic and apologetically explained that they were not sure who was dragging anchor but Mehalah was so close to them that they could see the fish we had caught (for the first time!) in our fishing rode. Since we had come last in the bay we started the engine and dropped anchor again at a fair distance.
Sorin was expecting we kayak back to the tent. I refused to leave Mehalah unattended again. He went to collect our valuables. We have set an anchor alarm and went to bed. When we woke up we seemed to have kept our position overnight.
Sorin was brushing his teeth. When I accidentally looked behind through the rear windows I noticed Mehalah was now only a few metres away from a sailing boat! In a rush we had to lift and drop the anchor again. To this day we are not sure what happened. We had never dragged anchor, so the only 'explanation' (in addition to the wind having picked up that evening) must have been that it was Saturday, 13 October!
That day we moved south along the coast and we dropped the hook again, but not for long. The swell was rolling Mehalah like a cork. We had to take shelter in Puerto de Santiago, tied to a wall. Never a comfortable setting for a sailing boat, unless on a lake… but definitely more sheltered than at anchor.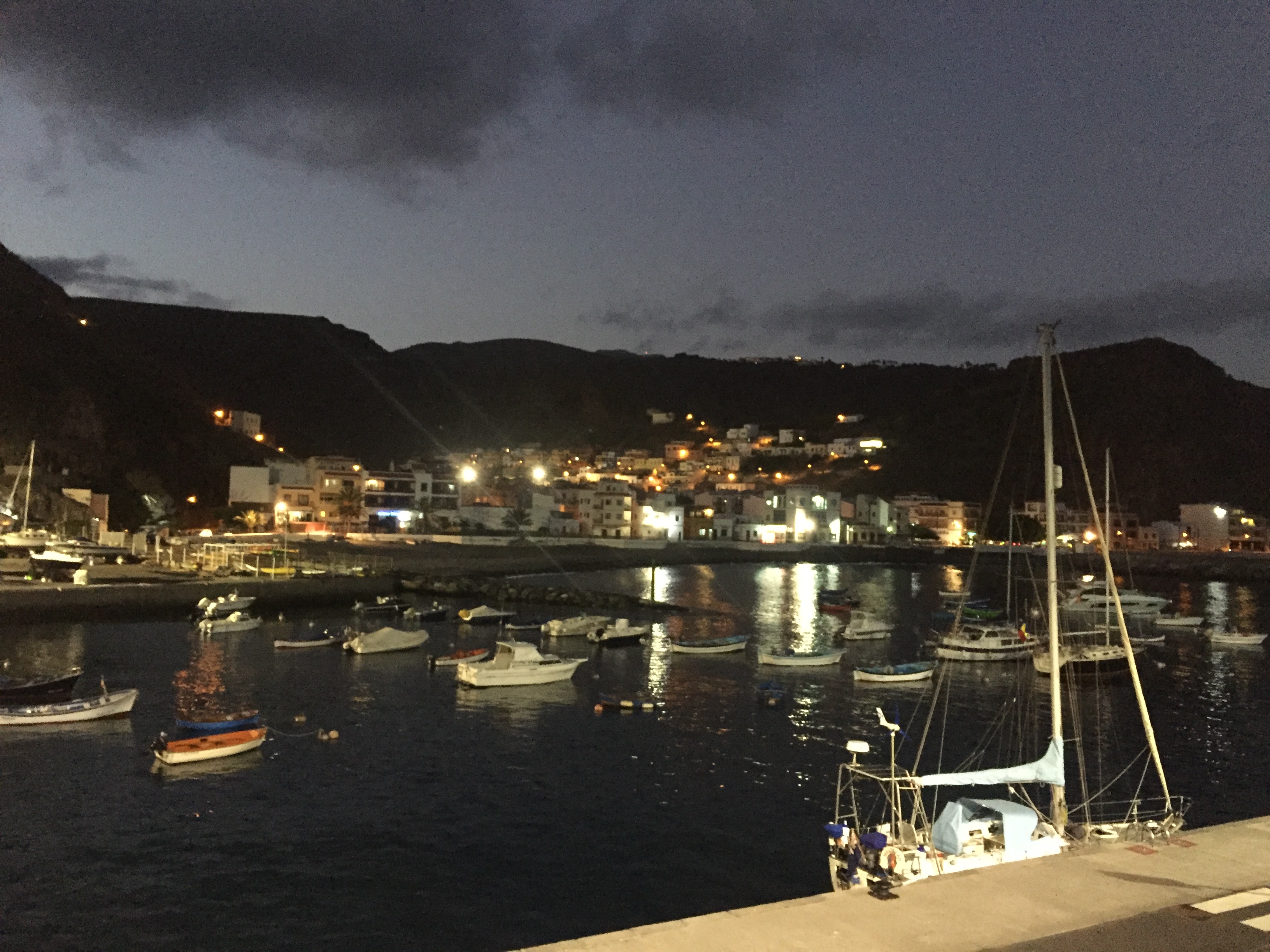 The following morning, we assessed our options and we managed to obtain a mooring in Marina Tazacorte in La Palma. We set sails at 6am for a 12 hrs passage to Tazacorte.
We are now in Marina Tazacorte, La Palma and we plan to stick around and 'cross the pond' from here.