We postponed our departure from River Guadiana to the Canaries by about a week to avoid unfavourable weather conditions (too strong winds), despite Sorin's protests.
We left as soon as the forecasted wind strength decreased to what I believed was a manageable level. It happened to be on my birthday!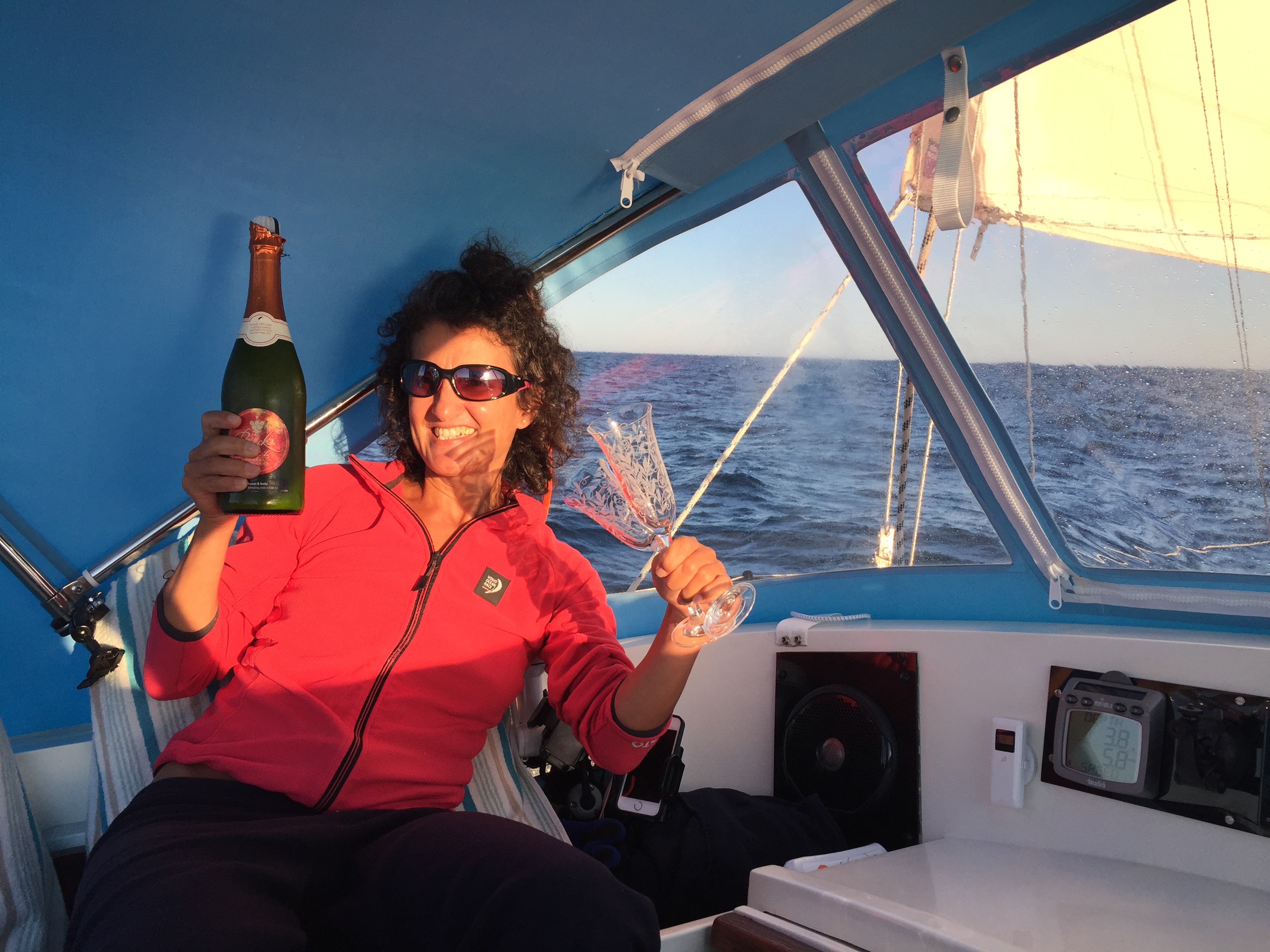 Sea sickness? A distant memory I thought, so I did not bother talking sea sickness pills. I was unfortunately wrong as it struck again. Luckily it was the day after my birthday and it was fairly mild.
My birthday, by the way, was an emotional rollercoaster. I felt thrilled that we are living the dream, but sad at the prospect of not seeing the dear ones in the near future… Luckily, being busy with the preps ahead of the imminent set off, I did not have the time to sink too deeply into my feelings!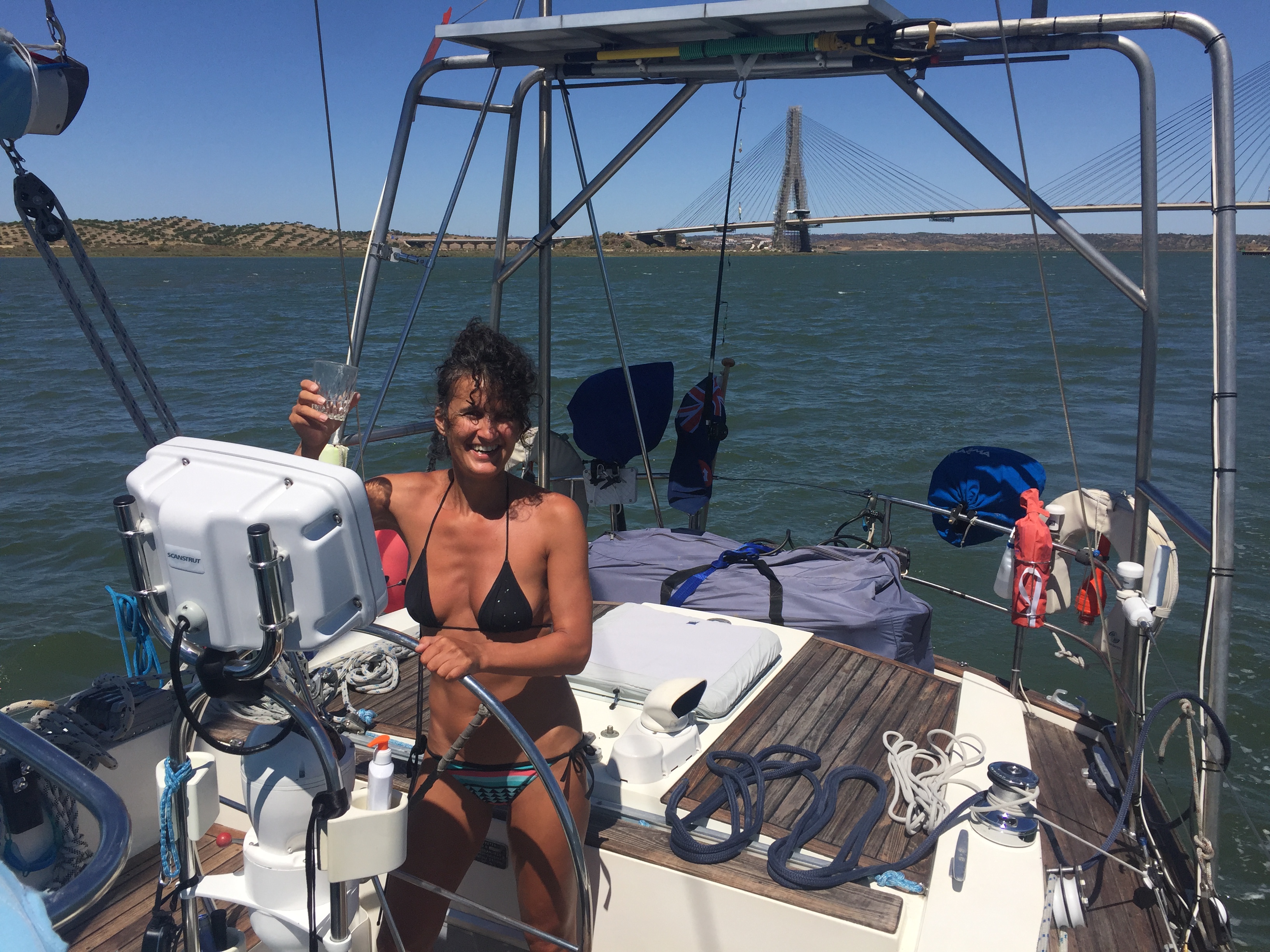 We slipped the lines in the Ayamonte Marina (where we stopped to provision on our way out of River Guadiana) at around 5:30pm in a bit of a hurry; another boat trying to moor next to us almost bashed into Mehalah…We asked the skipper to give us 5 min to leave the pontoon so that he had sufficient space for his boat handling.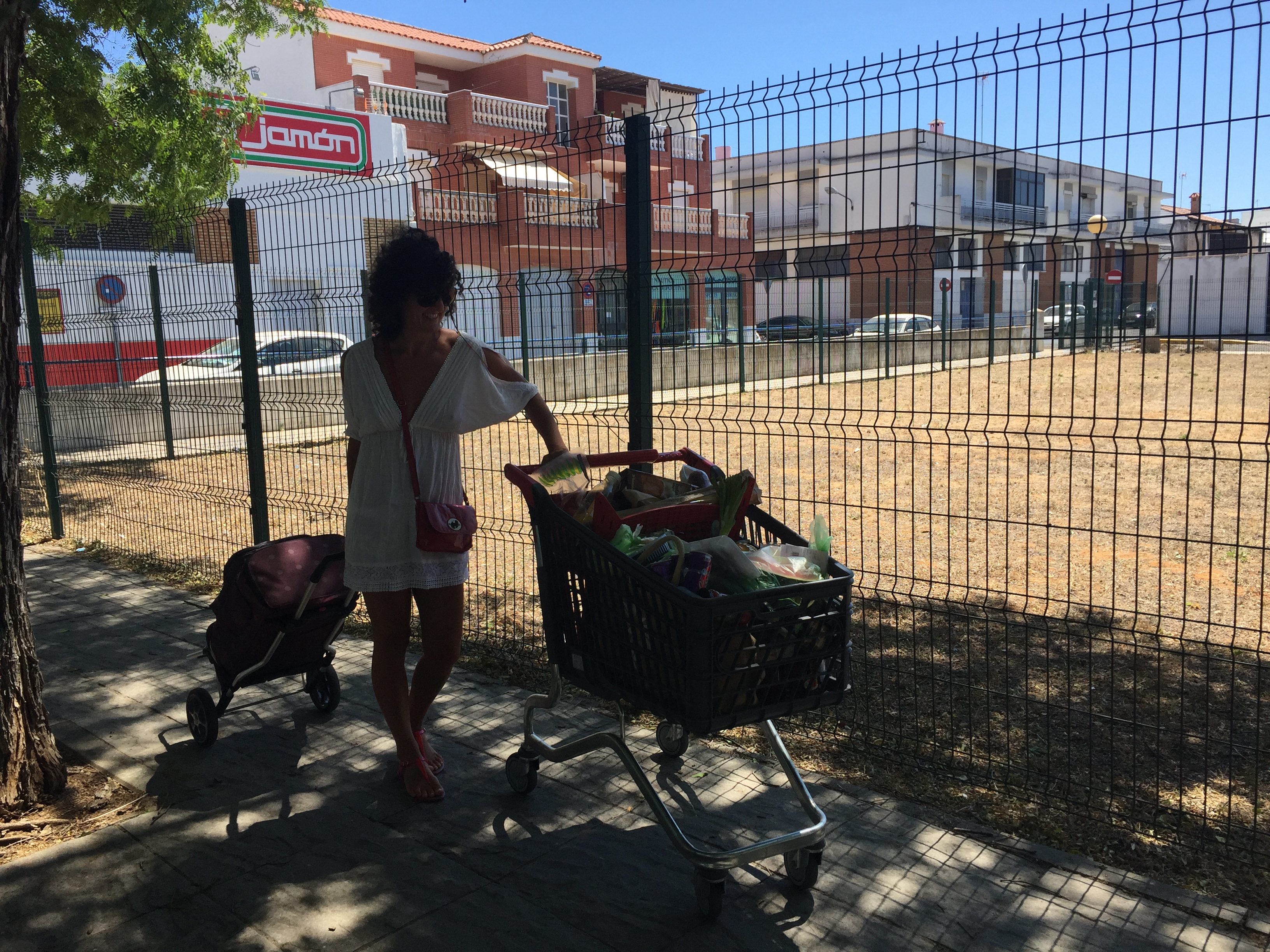 We arrived at the river mouth in no time, whilst we were rushing to put away the last bits and pieces to get Mehalah ready for a 5 day passage. At the sight of the sea state (steep biting waves similar to the ones in the English Channel) the idea of making a 180 degree turn crossed my mind. Sorin assured me that once we passed the sand banks at the river entrance things would get better. And they did.
The passage was a good one. We had favourable northerly winds. At times, these were too strong for my likings!…but we sailed all the way.
We eventually got into some sort of a routine – an erratic one, taking turns sleeping when we were getting too tired. So far this is the only way watches work for us!
We also had some unpleasant moments (at night!). On one occasion we heard on the VHF (very high frequency) radio the coast guard announcement of a vessel  sinking and its position; another night a Mayday call (a vessel/someone's life was in imminent danger) and a Pan Pan call (a danger to a vessel/life, but not requiring immediate assistance). The emergency calls are made to all the vessels in the relevant area and a strong VHF sound alarm goes off. Most of the times other cruisers would find themselves too far from the position  of the distressed vessel to be able to assist…all that is left for them is to worry – not only about the distressed beings but for themselves too! Especially at night when the howling sound of rushing rolling waves is amplified thousandfold.
More so, one would hope that the wind stays constant, particularly when dark. Alas, this is rarely the case! So, as soon as the wind changes Sorin shows up on deck all geared up (with life vest, securing straps and torch) ready for action. When it is dark and the boat is rolling sails trimming is not a straight forward exercise…
Ocean sailing can be something very remote from any hint of normality. Even regularly brushing teeth can become unmanageable. Let alone having a shower! Eating more than pre-cooked pizza or sandwiches is possible but it is a big ask! And no matter how well things are secured on the boat, a bang will be inevitably heard every other minute, at least! But eventually one settles in and start doing more of everything. The gap to normality is bridged to some extent.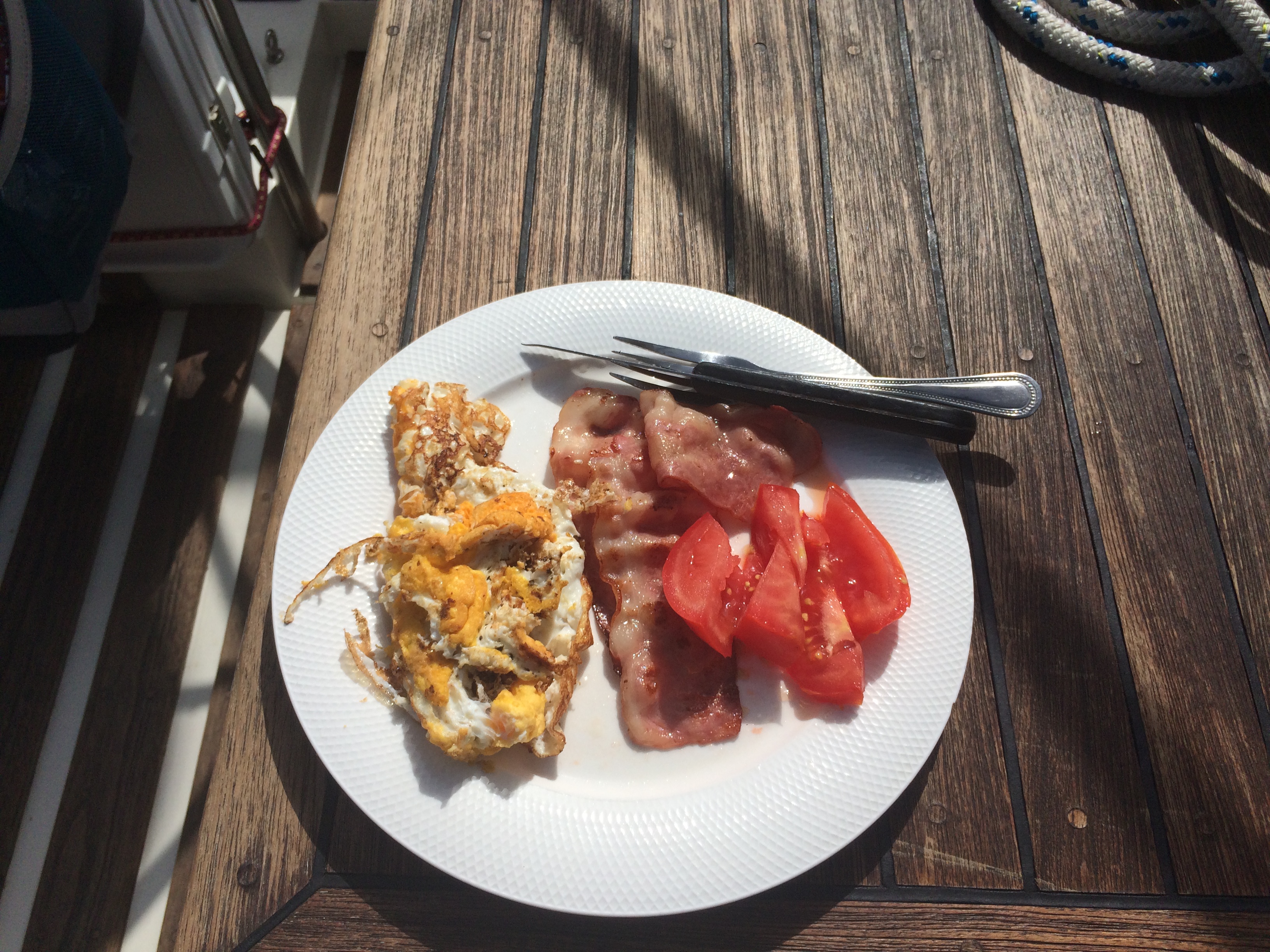 On the flip side, there can be times (like the moment I was drafting this), when the sea state is so smooth, yet windy enough to still move under sail; one can barely hear anything else than the gentle hissing of the water. Nevertheless, drastic shifts between sea states can happen very quickly and many times without notice.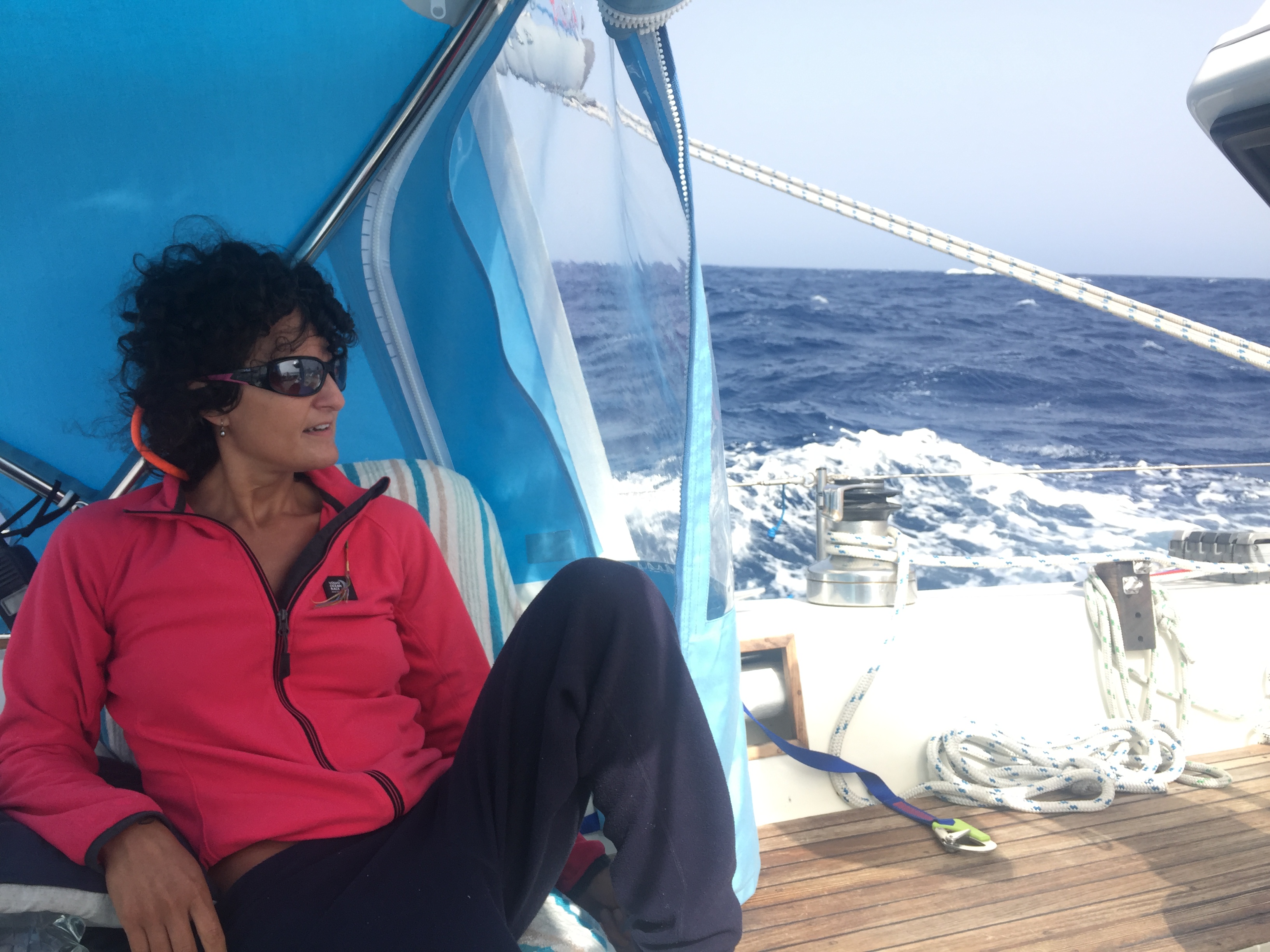 Ocean sailing is definitely not for the heart fainted…
Next for us? We will be leaving the Lanzarote Marina (where we are completing the usual chores and meeting other interesting cruisers)  in search for good anchorage spots; we will be dropping the hook and explore the islands.