Returning to our floating home waiting for us on Lake Macquarie was not easy. Surely we were grateful for being back to our sailing life and finding everything in order with our Oyster Yacht on our return. However, we were missing the outback. Its magic. Its limitless. Its unique sense of freedom and incredible colours.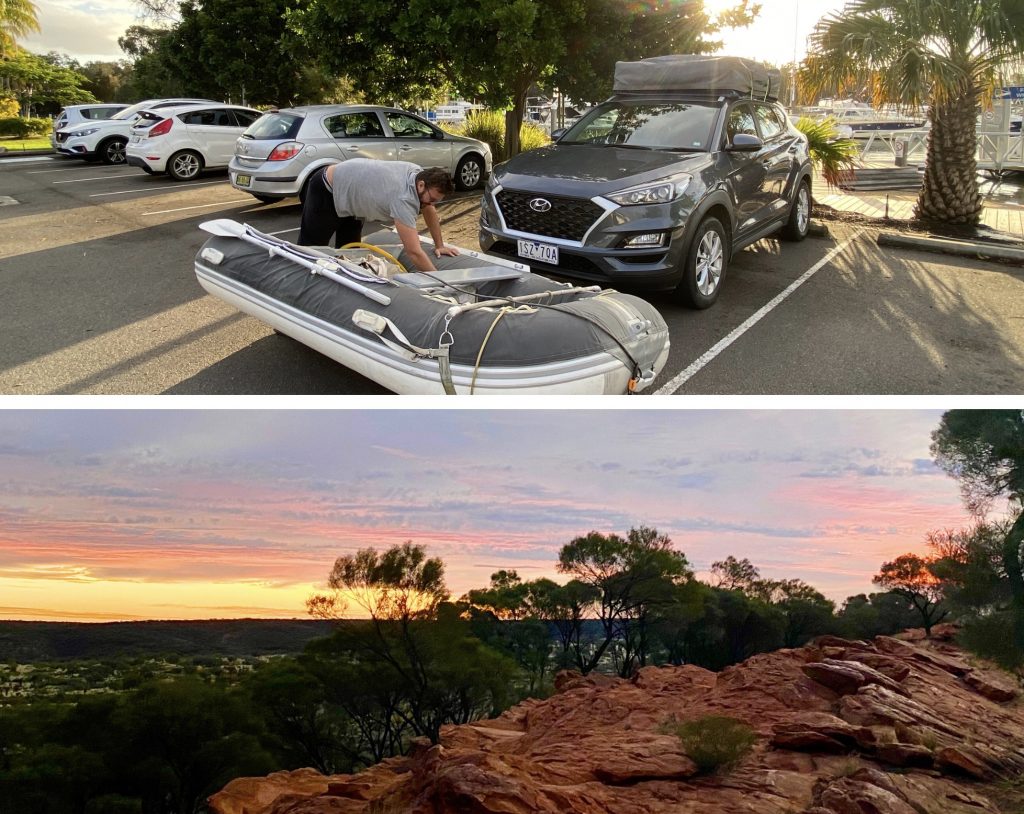 Luckily, since time was of essence, our practical nature helped braking the spell. We only had a couple of weeks before our scheduled return to the ocean. We needed to prepare Mehalah for the impending big day! The time of playing at sailing was over. At least for now.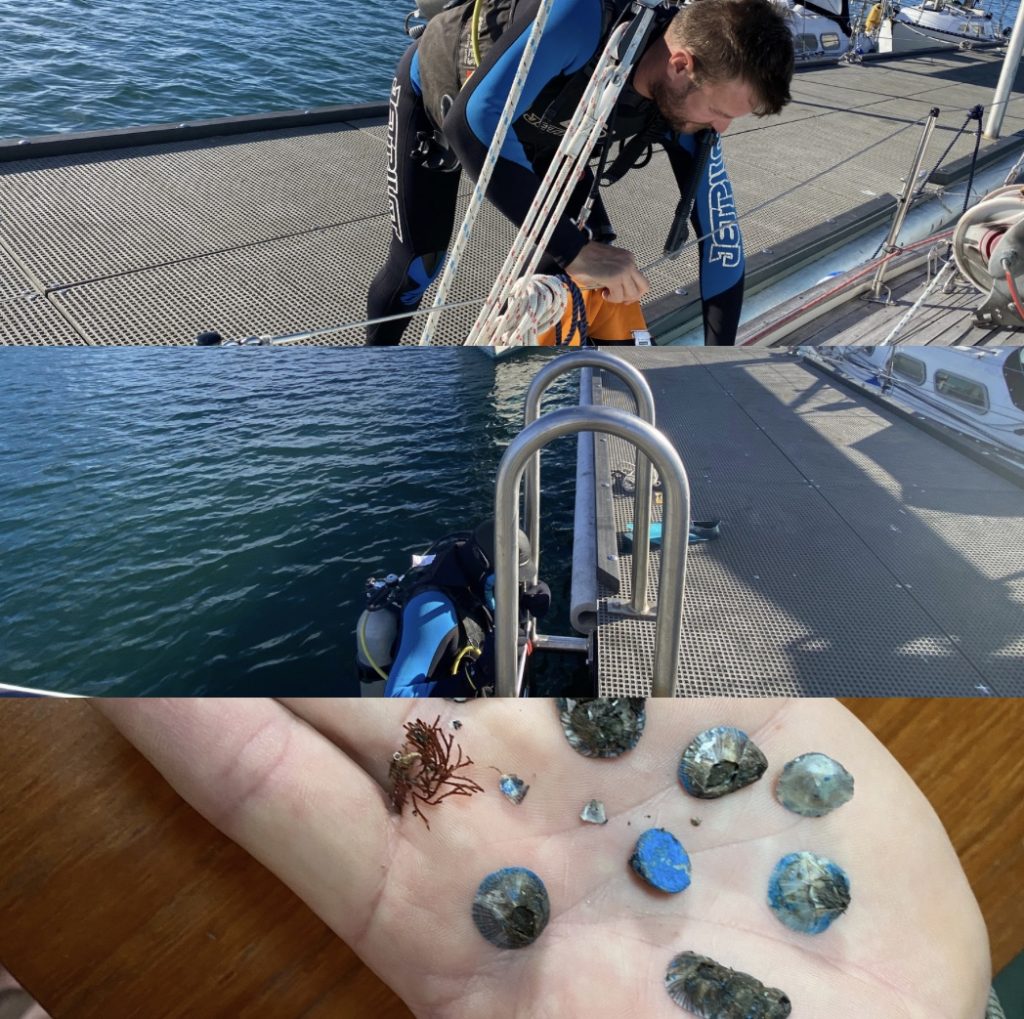 Exiting long un-dredged Lake Macquarie was a serious endeavour that needed to be timed carefully. We had about one chance in a month when the water was (or we hoped it was going to be based on tide tables and past experience) deep enough for Mehalah to make its way out unscratched. No time for wasting.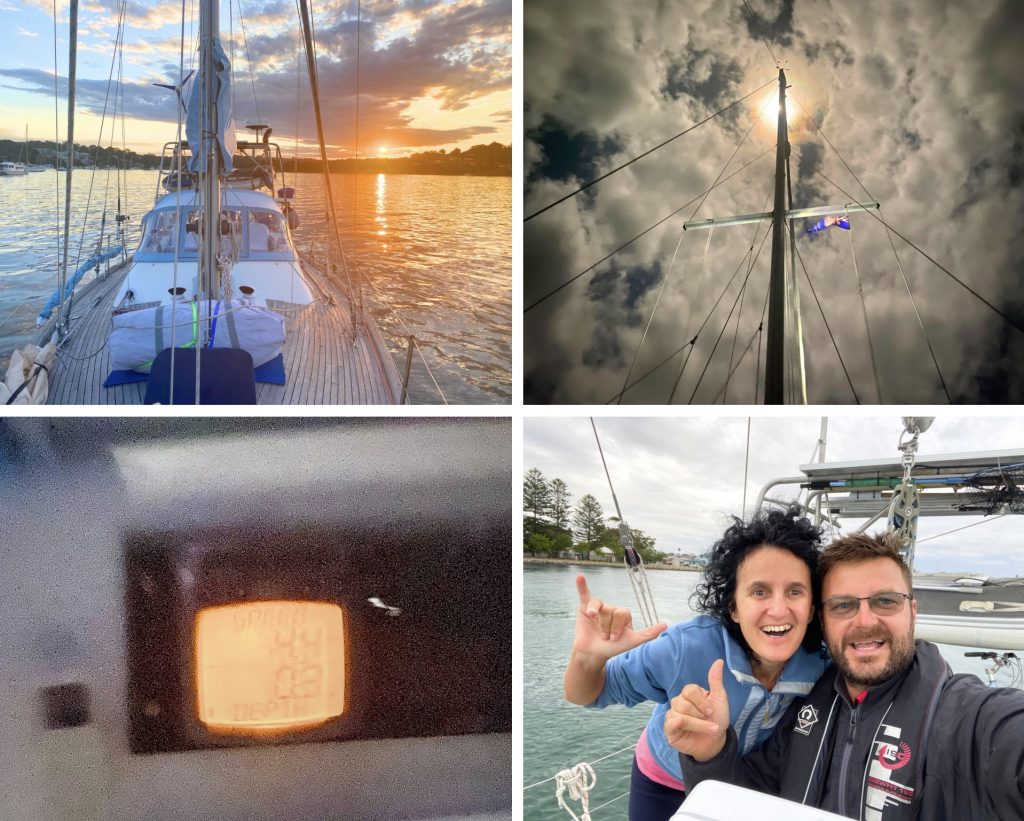 We exited the lake at night, when a big high tide was following a big low tide. We achieved 0.2m under the keel! Such a relief to be free again. Or almost free. Because at about 12am we had to pick up a buoy in-front of the bridge that was scheduled to open the following morning at 8am to release us to freedom. 
The freedom of the ocean. The freedom of the limitless. The freedom of the unknown. We felt right at home again, despite me having to pay a price for this regained freedom with a couple of sea sickness bouts. It felt like my life long partner, the ocean, was taking revenge for our infidelity.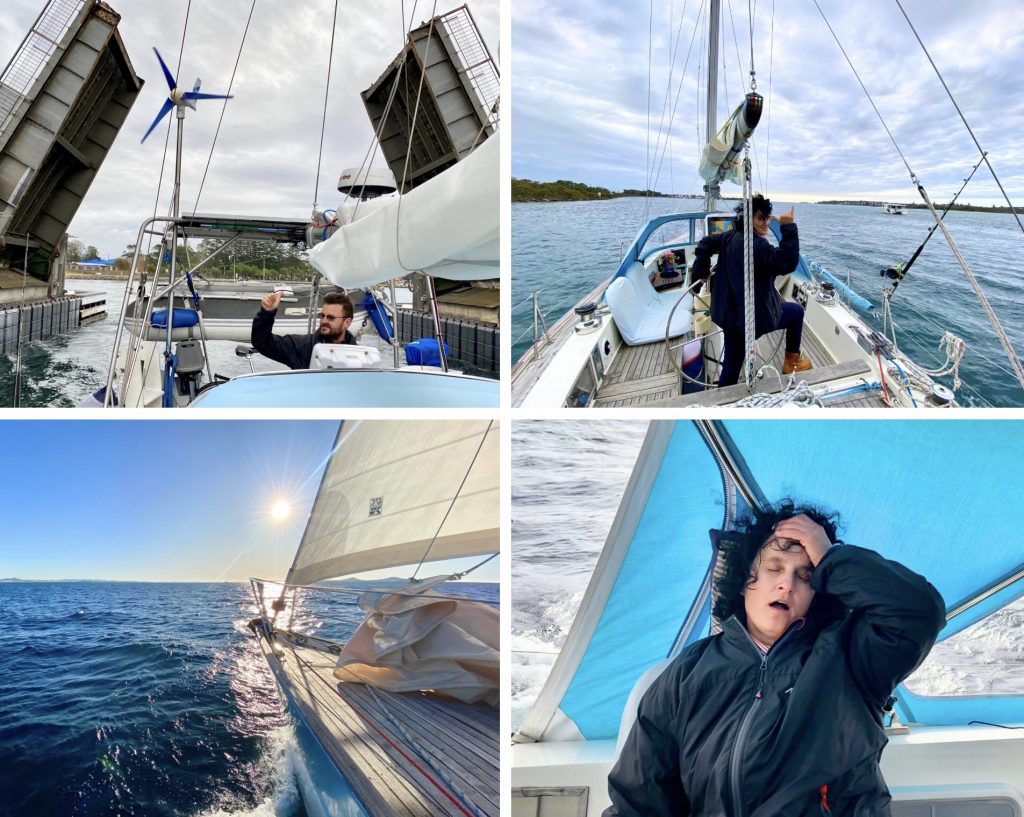 Joining the 40,000 humpback whales in their annual migration north, puffing and fussing around and being welcomed by dolphins in Port Stephens after our shakedown sail was a big enough consolation. Along with the scrumptious dinner prepared by my Captain on arrival. Lucky crew!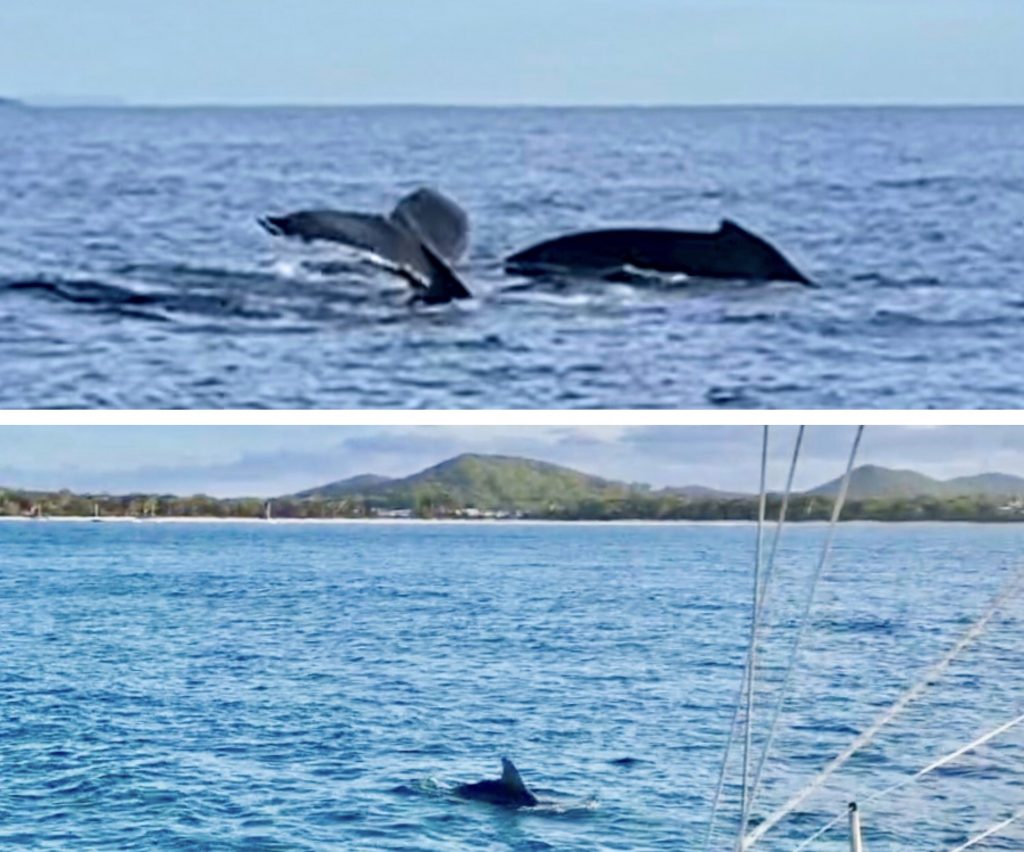 Same as for the whales our migration north was not purposeless. We were also in search for warmer climates. The winter had arrived down south. Although we could not say it is winter with about 20 degrees Celsius during the day, after the sunset Jack Frost was starting nipping at our nose!
As we were sailing north on a mission to make it to Bundaberg for Mehalah's boatyard booking, we were leaving Jack Frost behind to our biggest delight. By the time we reached Iluka (250 NM north of Lake Macquarie) it was almost summer again. What a joy! What a celebration!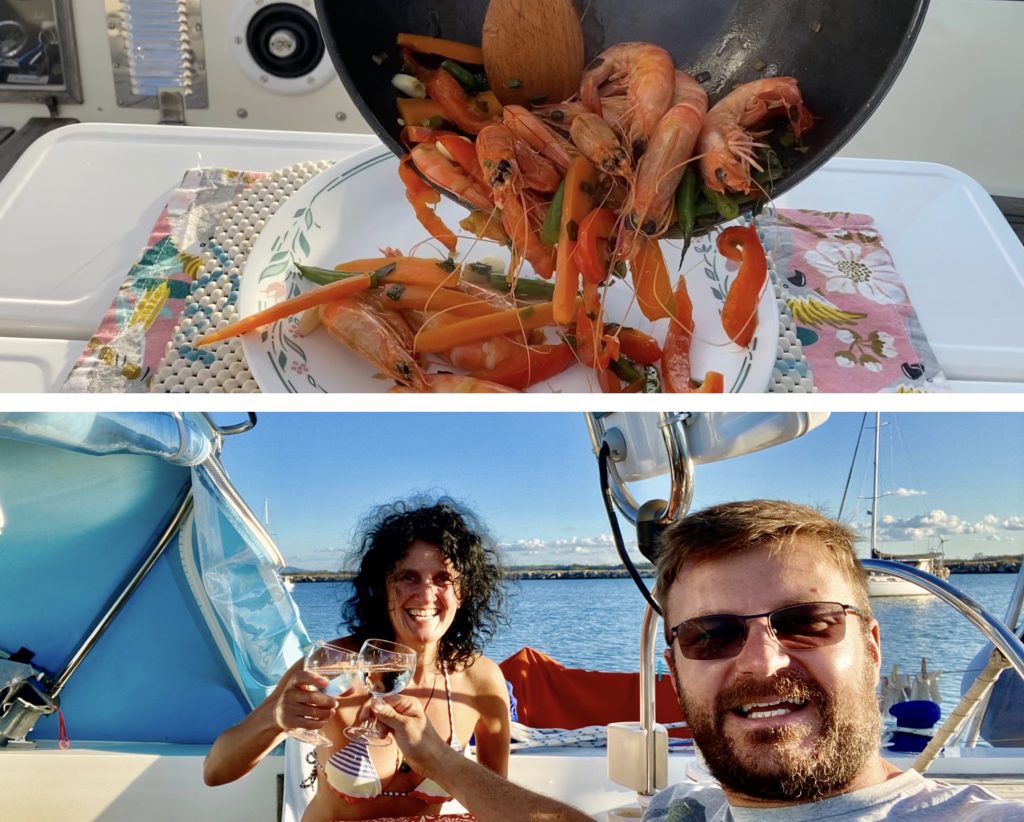 After only a couple of days in Iluka we had the right conditions for sailing north again. The weather looked right for a long 3 day leg to Bundaberg. Just in time for our haul out booking. We were eager and excited. We set of right at the break of dawn to warrant the best conditions at the river Clarence bar entrance.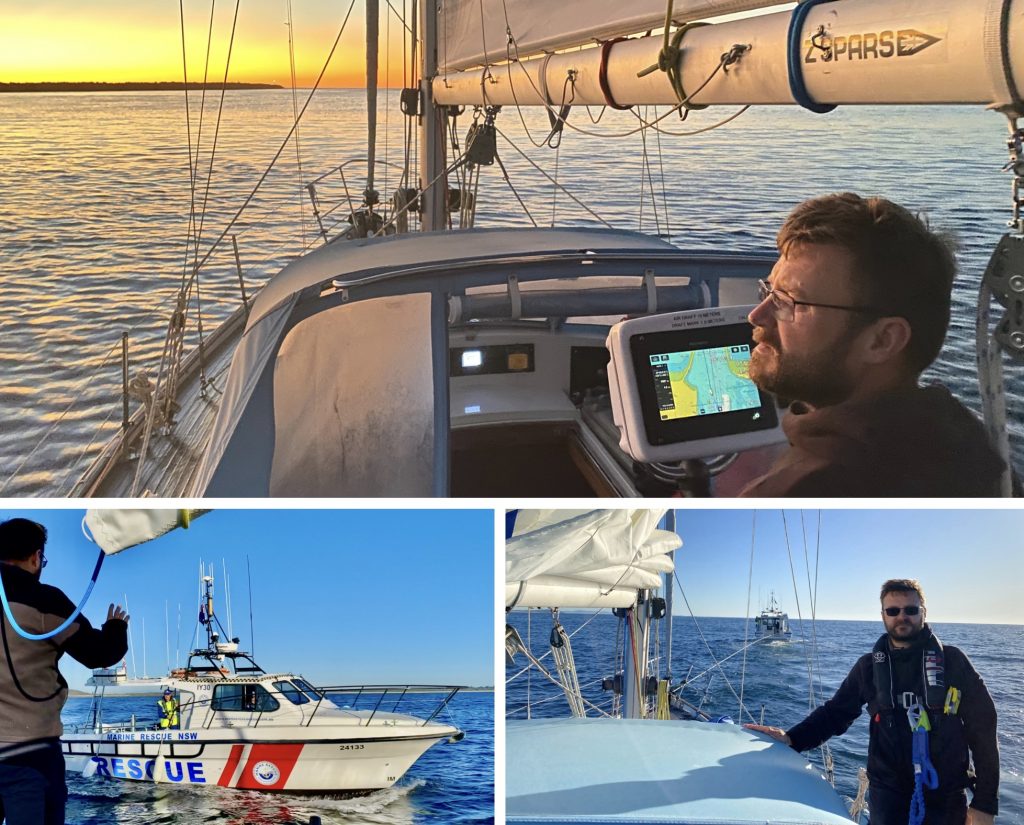 Minutes after stresslessely exiting the bar, and seconds before turning the engine off, the oil pressure alarm came on. Oops! That must be serious. After a brief chat, disappointed and frustrated, we decided to call VMR (Volunteer Marine Rescue) who helped us making a U-turn and regaining our safety across the bar in Iluka anchorage where we had left from, less than 30 min prior. What now?
———————
If you enjoyed our story, to support with keeping seafarers like ourselves safe, please make a donation to VMR to:
Marine Rescue Iluka Yamba
BSB: 032582
Account: 165898
Thanks.