I was in tears. Heartbroken. I had a strong feeling of final separation. After more than a month touring the Australian outback, we were leaving our broken home and locomotion behind, for the car recovery company to tow it to a garage in Warrnambool. Probably Sorin knew it too, as he was sitting quietly by my side in the taxi that was taking us to a hotel in Warrnambool. Such a luck to have arranged the car recovery insurance ahead of leaving on our Australian road adventure!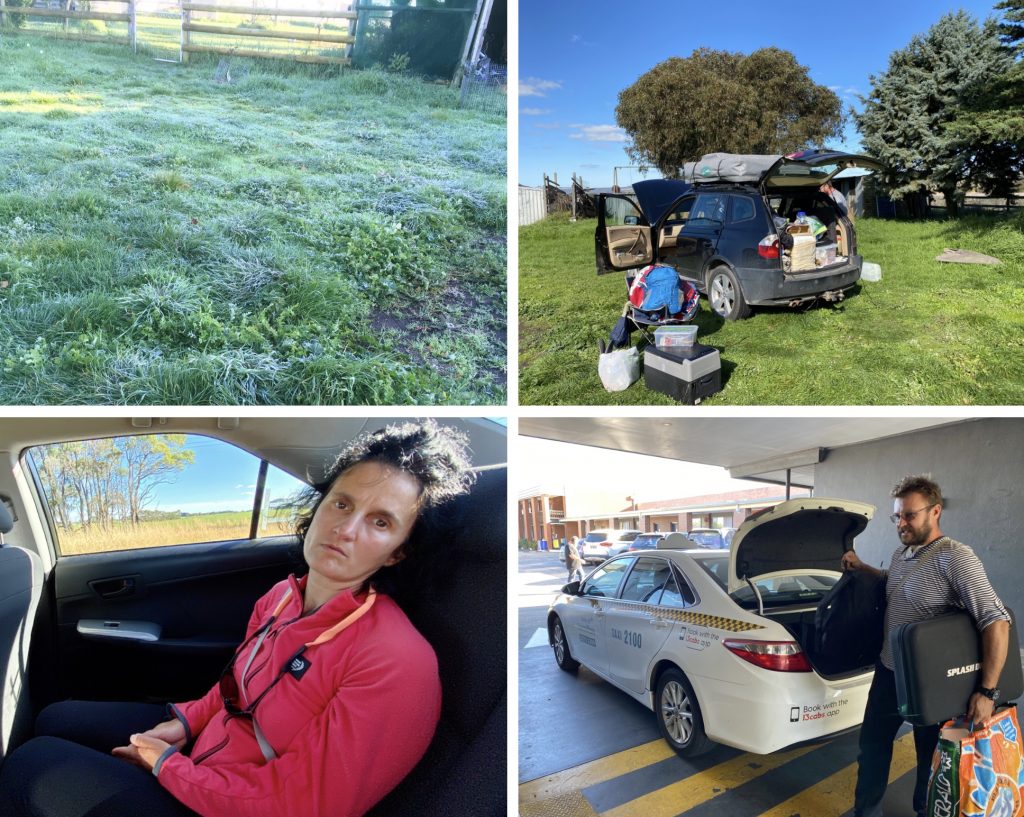 Despite the cold at night worsening as we were advancing south from Port Augusta, we were happy to have resumed our nomadic lifestyle after spending a few days with friends in Adelaide.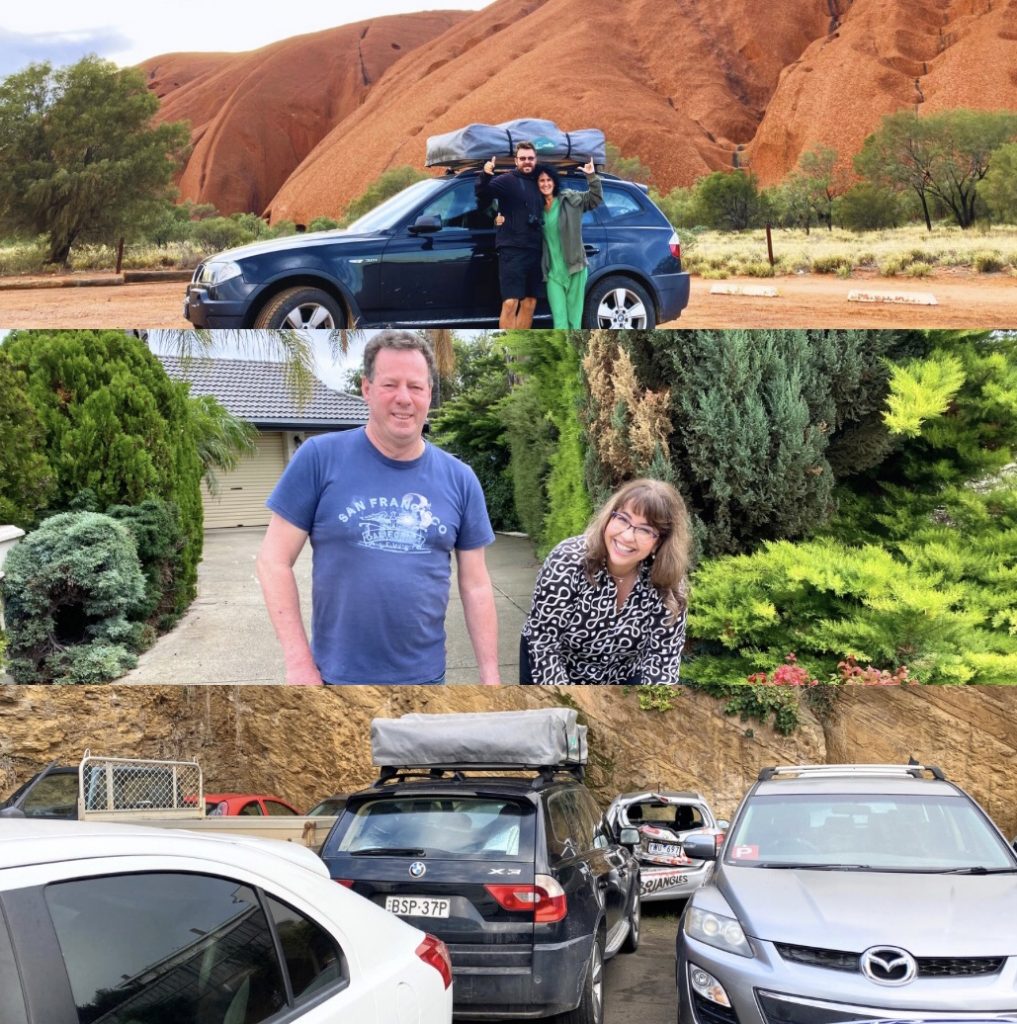 Our locomotion breaking down came as a shock. We felt it was final, yet we couldn't get our head around it. We were in denial. It had driven us safely to one of the most amazing places on Earth… Is it now really giving up on us?!
The following day the garage abruptly made it clear that the gearbox/transmission is kaput. Since they were fully booked, and the repair most likely time consuming and expensive they were not going to get involved. Plain and simple.
We had two options:- to use our ever decreasing road recovery insurance allowance to tow our beloved car to a different garage or to use our allowance to get ourselves home to Mehalah on Lake Macquarie, aboard a hire car, via the Great Ocean Road and Melbourne, successfully completing our initial itinerary.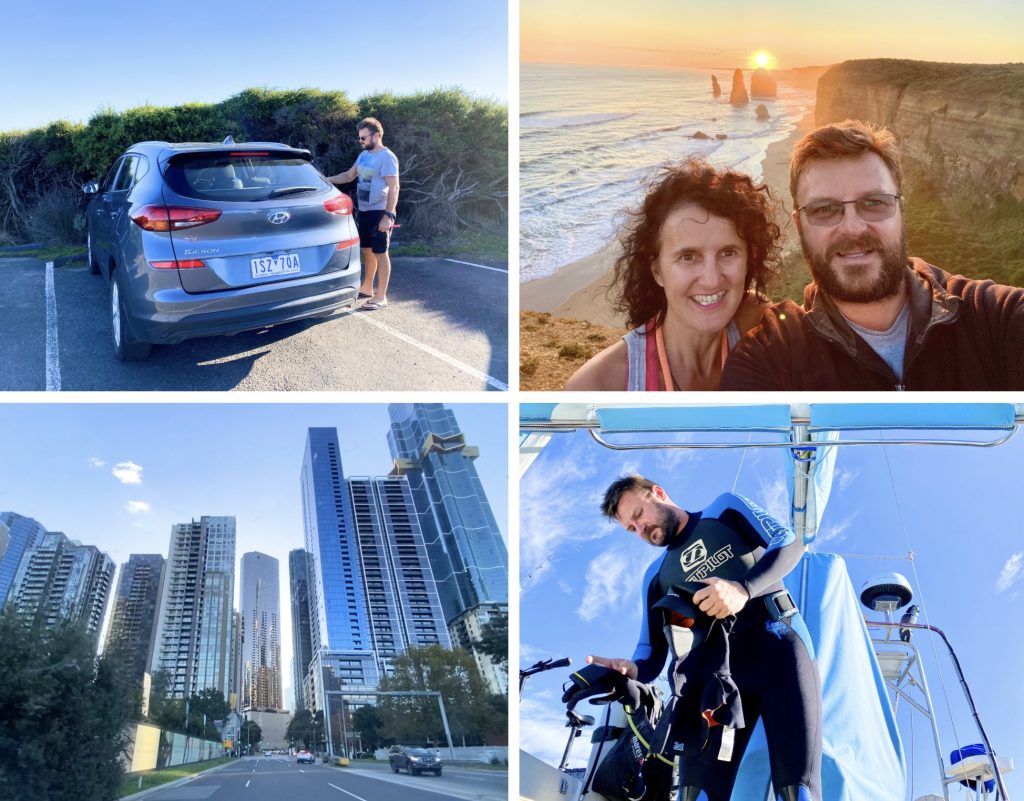 Recycling our car was the most practical option in the situation. We needed to be back aboard Mehalah whilst minimising our loss. This way we were going to achieve our land exploring objectives and move on with our cruising plans without delay.
It sounds easier than it was. Having had our car since the beginning of the year and spending more than a month in it whilst touring Australia, we had created a very tight bond. We were now forced to heartlessly cut that bond and move on. Oh well, life is harsh at times. We had to accept and adapt.
It was lucky that our initial investment in the car was not significant, making it easier to part in good terms. The investment in the car was minimal because we had taken the risk to buy it with some major car dashboard errors (traction control fault, abs fault, 4 wheel drive and engine fault). Unfortunately the seller had misrepresented the reality.
When we failed to erase these errors through a reset as the seller suggested, we took our new acquisition to BMW Sydney. A proper diagnose was done to reveal that our car was really 'sick'. We were asked how much were we willing to spend on fixing it. Our answer was "nill".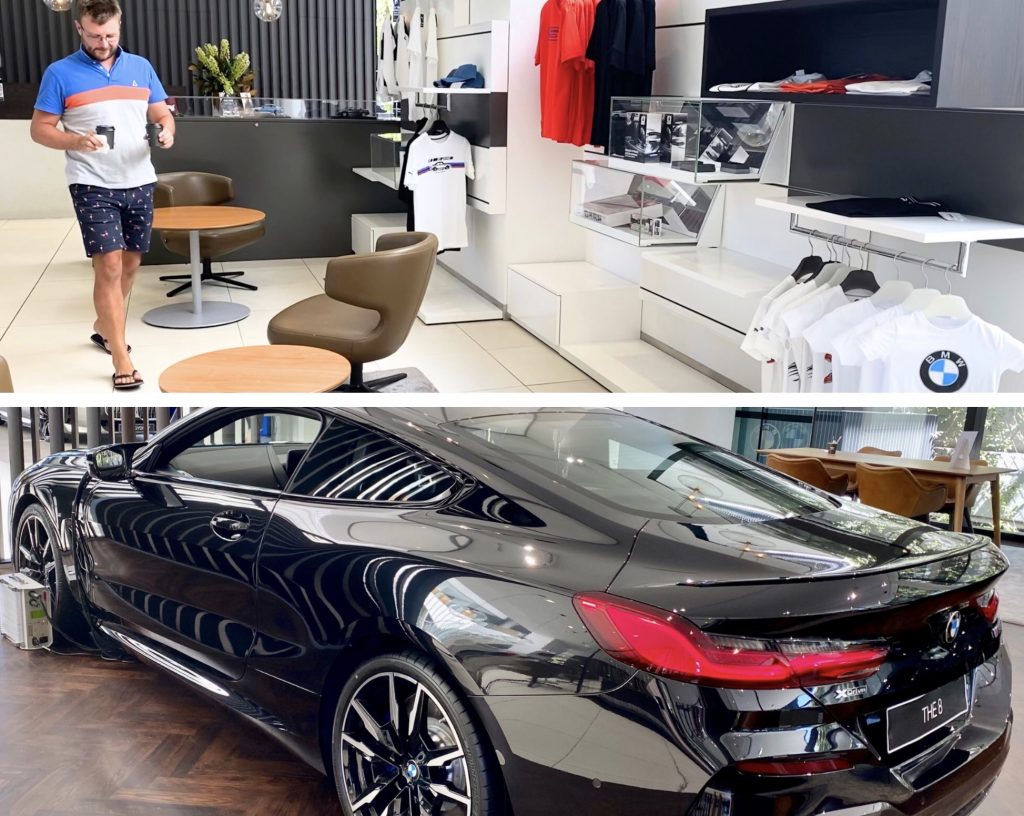 Instead Sorin had spent many hours trying to fix on a budget some of the car's issues, whilst getting it ready for the trip. With this in mind, despite the abrupt ending, we felt grateful we made it thus far.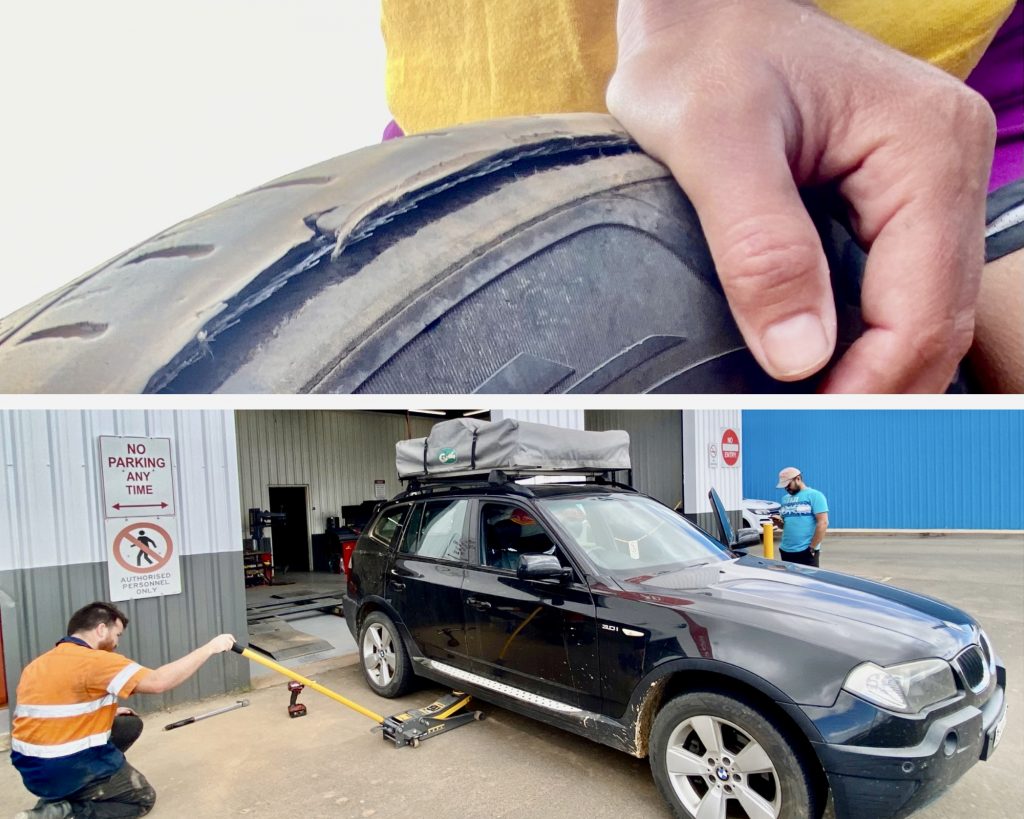 In Romania the tradition is to dress the dead with the best cloths in preparation for the burial. Little did we know that when renewing our car knackered rear wheels, we were doing just that…preparing it for the 'recycling burial'.
The show must go on!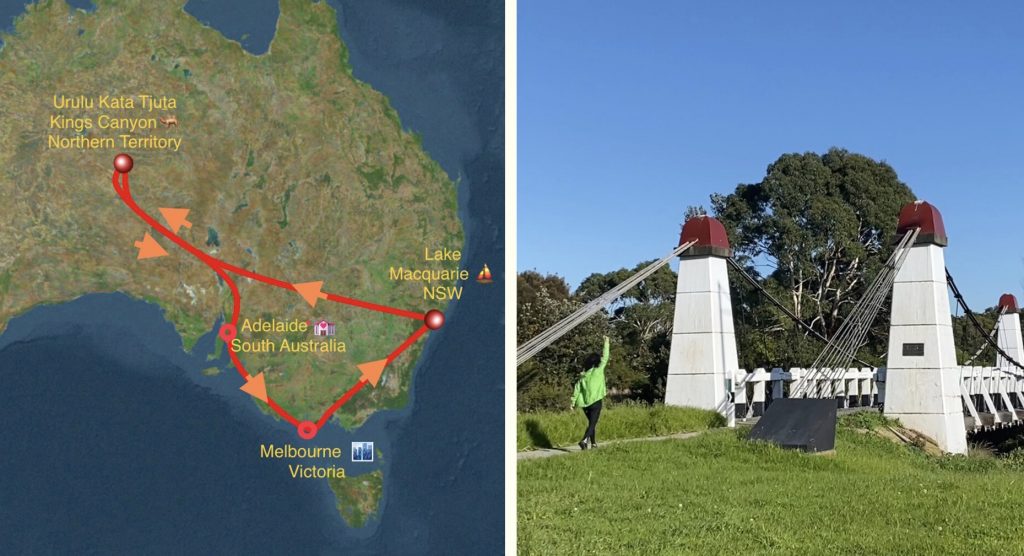 Some statistics about our Australian road trip:-
Distance covered:- app 10 500 Km 
37 overnights, mostly wild camping via Wiki Camps app
Main highlights:- Cobar, White Cliffs, Silverton, Coober Pedy (not our favourite, but definitely an attraction) Uluru-Kata Tjuta National Park, Watarrka/Kings Canyon National Park, Adelaide, Great Ocean Road, Melbourne
Drove through 4 states:- New South Wales, South Australia, Northern Territory, Victoria