"We must leave now! The country has been put under lockdown." The riggers started collecting their tools from Mehalah's deck, and in a blink of an eye they vanished down the ladder.
Lockdown? Self-isolation? What do these all mean???
The virus was a global threat but here in New Zealand, so remote from everything with almost no cases of Covid 19, we felt we were in a protective bubble. That was suddenly no longer the case. Things were being taken very seriously by the Arden government.
Whilst confusion and panic stroke me, Sorin remained unflappable. Food was the first thing that came to mind. We must have food. So we dashed to the supermarket to make sure we have provisions. At that point, we were unsure whether supermarkets would remain open. The traffic was unprecedented in Whangarei. The roads were chockablock. We eventually made it to the supermarket. The first signs of self-isolation paranoia were there with some shoppers masking their mouth with a bandana or a plastic bag. This sight made my panic grow deeper roots. Some shelves were already empty.
Shopping mission accomplished, we returned to Mehalah. We were supposed to have guests that evening. We tried to cancel. Our cruising friends travelling from Auckland did not want to hear it. Show must go on! They were returning their camper the next day so the fridge had to be emptied. I was even more confused. Were we allowed to have a BBQ with our friends who were not residents in the marina? As we were driving back we met the Marina Manager who was putting a big sign up. No outsiders were allowed in!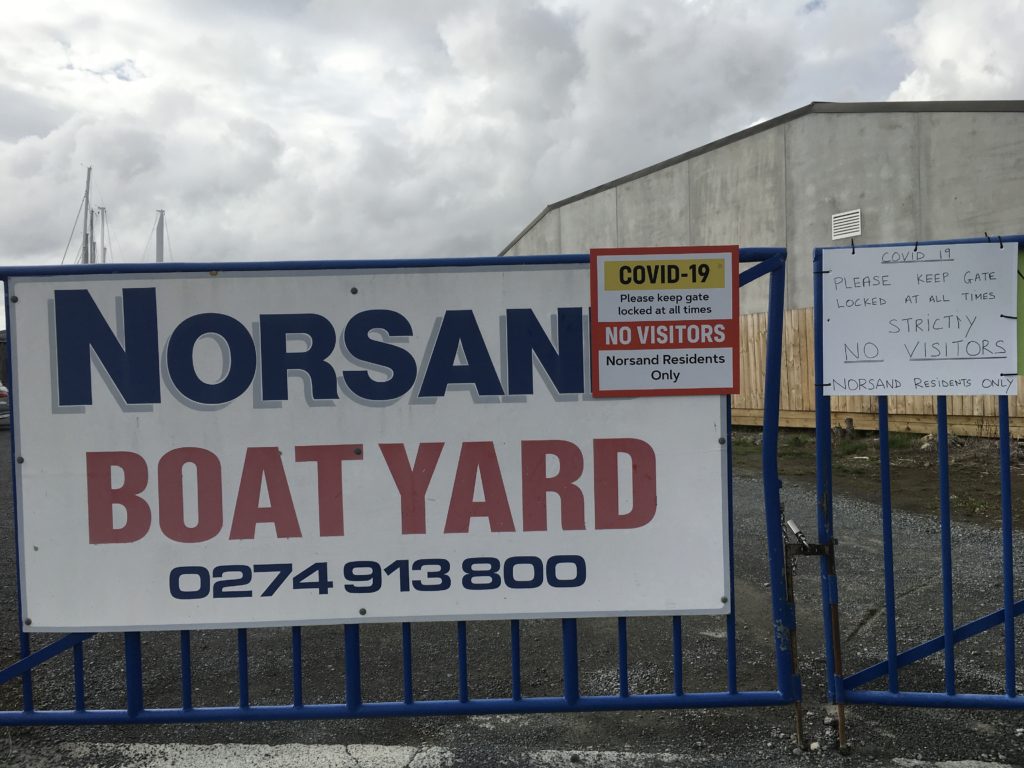 Our friends were already on their way. It was too late to cancel. So the barbecue went ahead. I was still in a state of panic, and my heart was split between the love for my friends, the guilt of doing the wrong thing and the regret that we have to keep the distance at all times…Despite my obvious stress throughout the evening, I still keep the memories of our friends dear in my heart and I hope to see them again some day in Europe where they have now returned.
The sale of Road Runner added to the level of stress. The auction ended successfully the Sunday before Level 3 lockdown started on Monday, 23 March at midday. We had up to 24 hours in total to sort out payment, paperwork and pick up. When it was all done, we felt so very lucky.
The following days, little by little, we settled in the boatyard routine. In practical terms, this is really not that different under the self-isolation imposed by the lockdown rules. Work, work, work and more work. The only difference was remembering to keep the distance when talking to fellow sailors. In a couple days this became second nature for everyone. Also, there is no marina staff at work. It is now a lot quieter around, which is great. The downside, in practical terms, was the lack of access to boat related supply stores, as only supermarkets remained open. We had to get creative in sorting out boat related maintenance.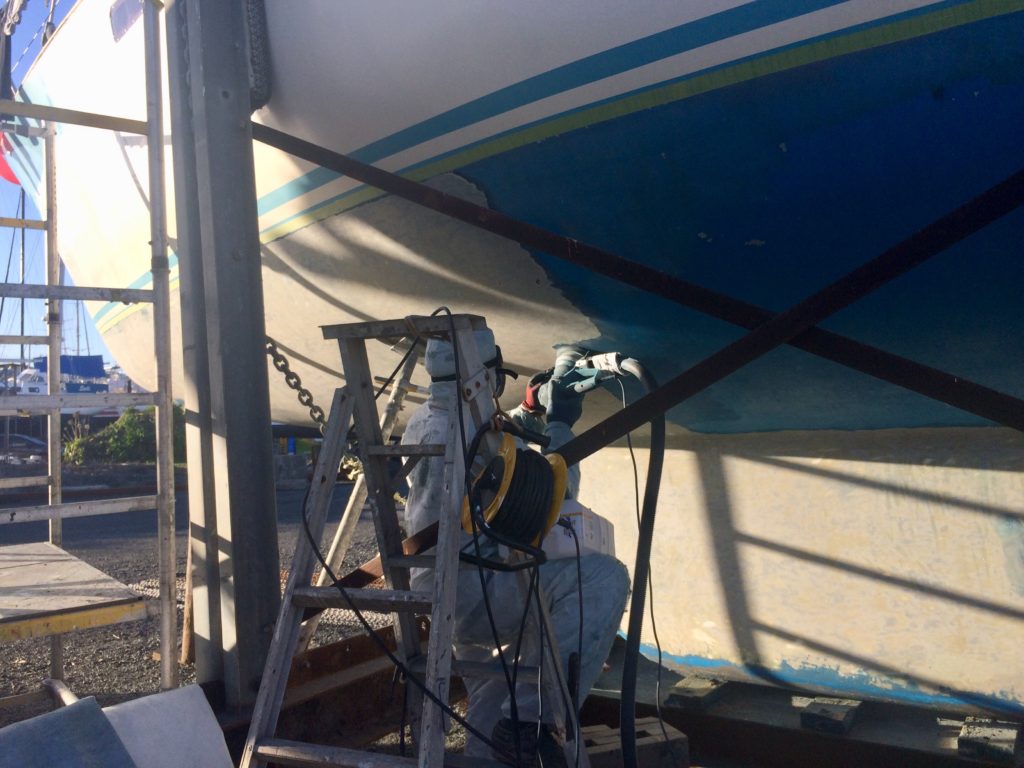 We tried to minimise our food shopping runs to every fortnight. These were stressful for me, mainly because I had no confidence that Sorin was going to behave and wear his mask and gloves. When the shopping was done and duly delivered by Sorin to Mehalah on his bike it was my duty to unpack and store everything. After the first shopping run I realised in desperation that there was no way for me disinfecting everything before storing. So I was doing the best I could.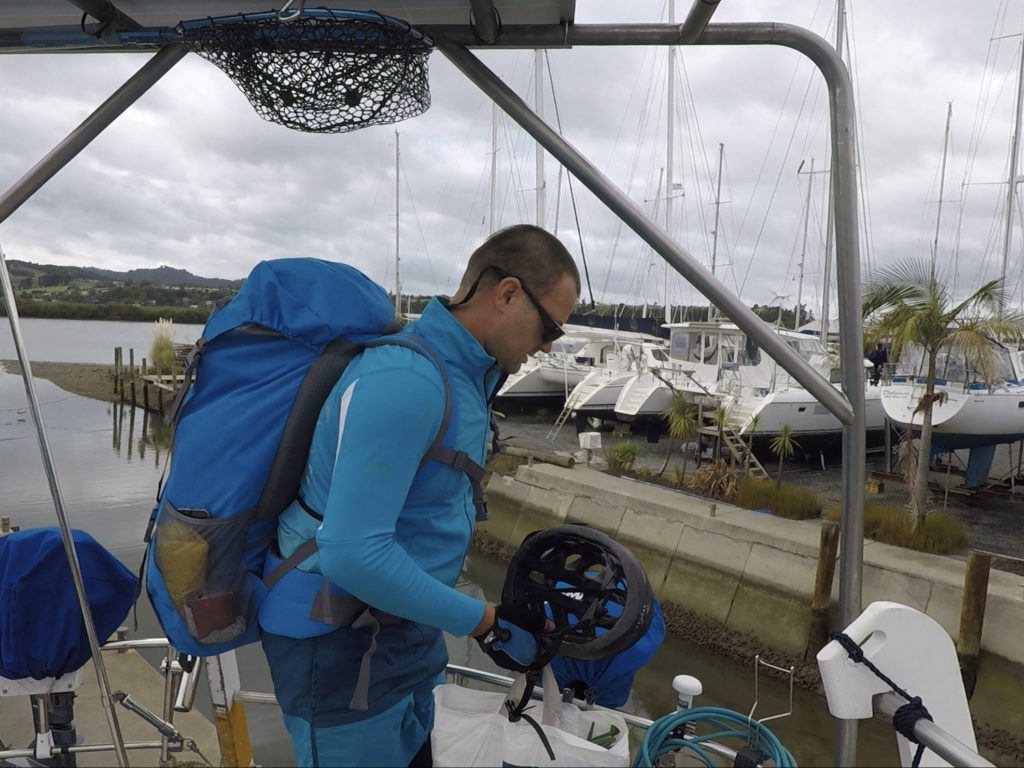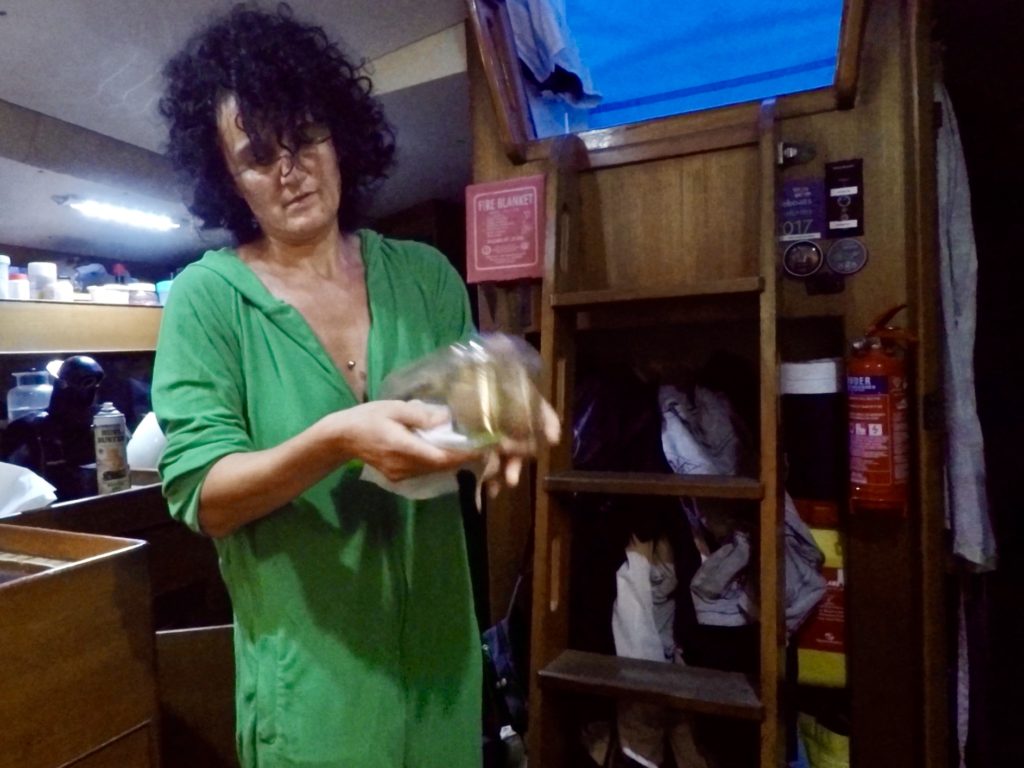 It was recently announced, to most people relief, that New Zealand is coming down to lockdown level 3 alert, which practically means that everyone can minimally increase their bubble beyond their household. "Any expansions of 'the social bubble' should be very tight and kept exclusive, but people are allowed to stop self-isolation." More stores and businesses will open. 
We are hopeful that we may be allowed to have a barbecue with our Norwegian sailing friends. This is outstanding since Easter, when they organised an ingenious, but challenging treasure hunt. Since we don't remember much about the movies and the cartoons we've watched throughout our lives, we must admit that it was a struggles to solve the 14 riddles. With a little help, we managed in the end…It was all worth it as unknowingly we were hunting for a bottle of Jamaican rum.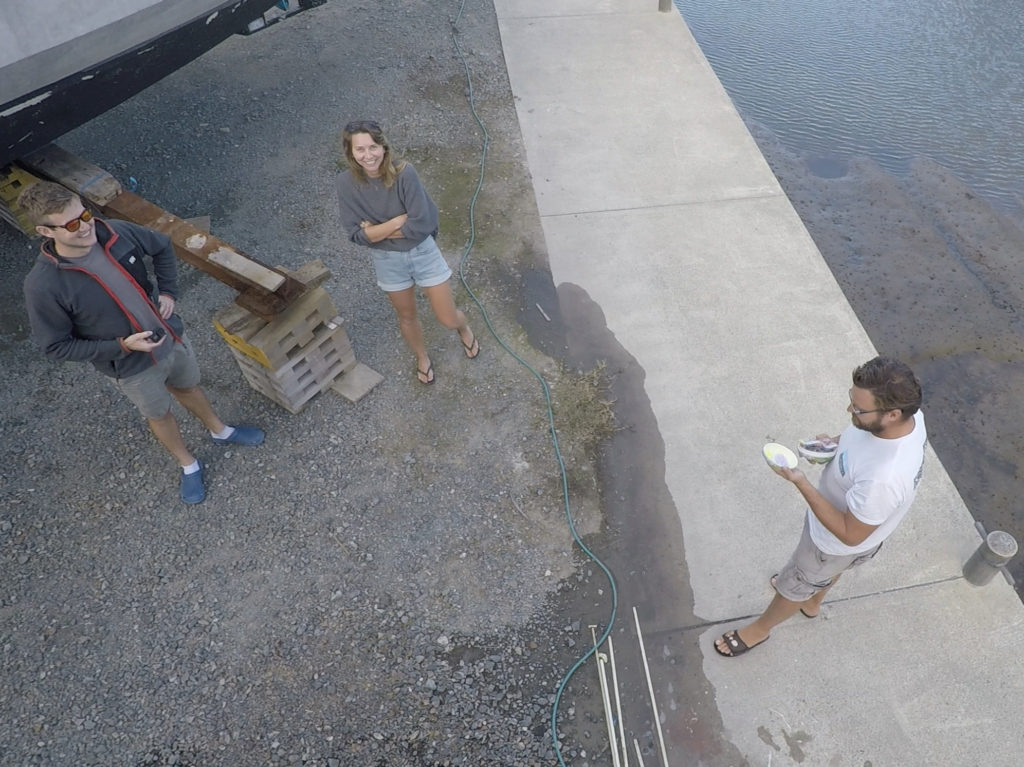 The big question mark remains for most international cruisers here in New Zealand, including us, whether and when cruising can be resumed. As we are coming to the end of the cyclone season, the Pacific countries including Australia have the borders shut, so future plans are yet to be confirmed…