We were the happiest! My best friend flew with her boyfriend for almost two days to meet with us after four and a half years apart. Reunited and it felt so good! We had the best time enjoying Fiji's beauty together. We were most happy to share our cruising life with them, with the obvious pluses and inherent minuses (i.e. "don't keep the water running for too long!" and many others…). Little did we know that we were going to pay the price for our utmost happiness.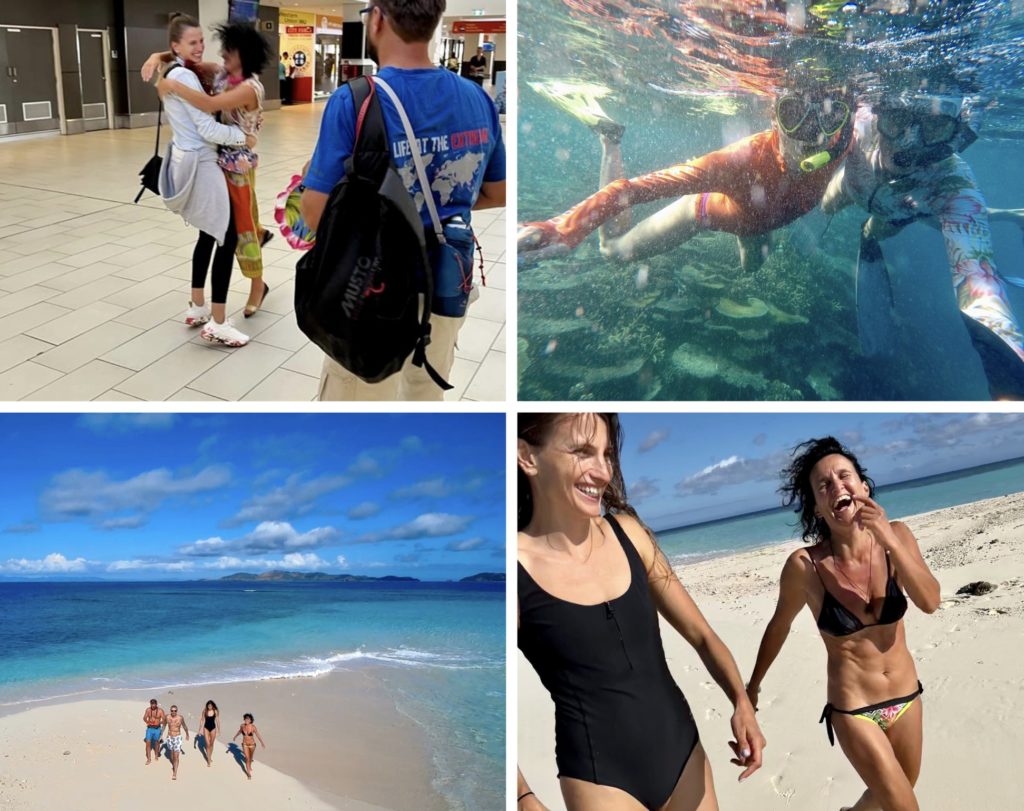 Surely the source of the Corona virus is unknown. The mere exposure to 'normal life' and its conveniences must have been the culprit. I guess nowadays, like it or not, normal life involves Corona. A sad belated realisation!
The day we were accompanying our friends to the airport, I woke up with an unexplainable legs pain. My legs hurt like hell from the hips down. Later that day I lost all the power in my body. Fever. Headache. Nausea. Upset stomach. Hell unleashed upon me. Nothing that I experienced before.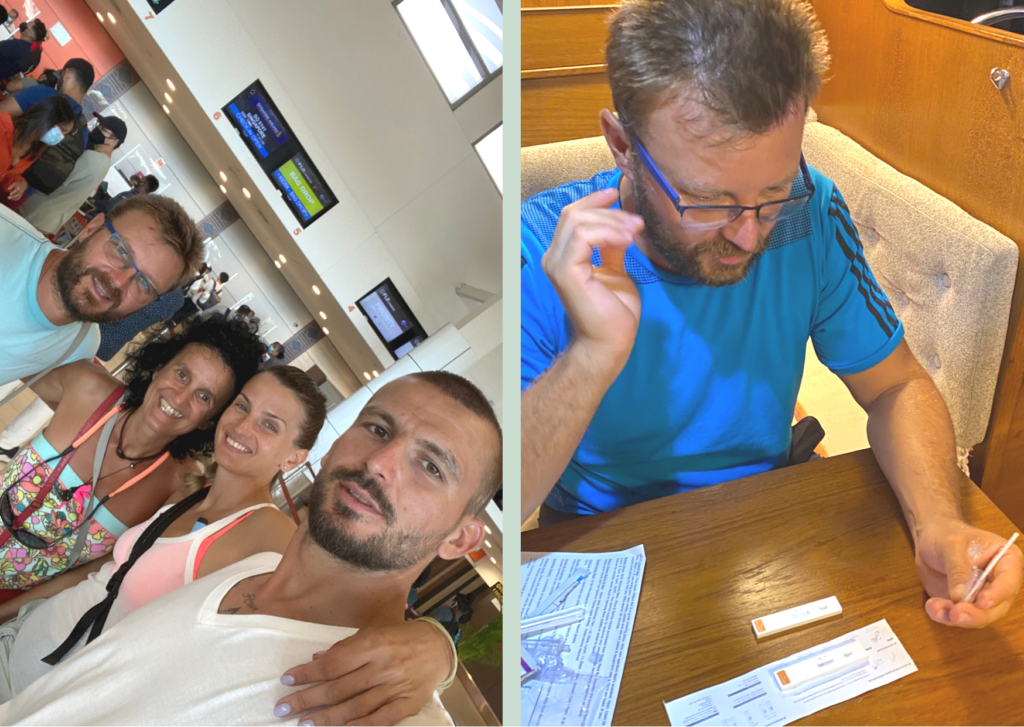 Sorin had troubles keeping my body temperature under control as I was becoming very recalcitrant when he was attempting to cool me down under cold water. I slept through the first two days. When 'I came around', Sorin was ready with the two white plastics that confirmed our predicament.
Sorin's symptoms were mostly different, lagged behind and were not as intense. The scariest for both, at different times, were the blood injected eyes for a day. Thankfully no shortness of breath or other serious respiratory complications. Just a lot of dry compulsive coughing, sore thought and sneezing, sneezing and more sneezing.
After a week, with recovery well under way, we picked up what looked like a good weather window to sail on to Vanuatu, opened to tourism and cruisers from 1 July.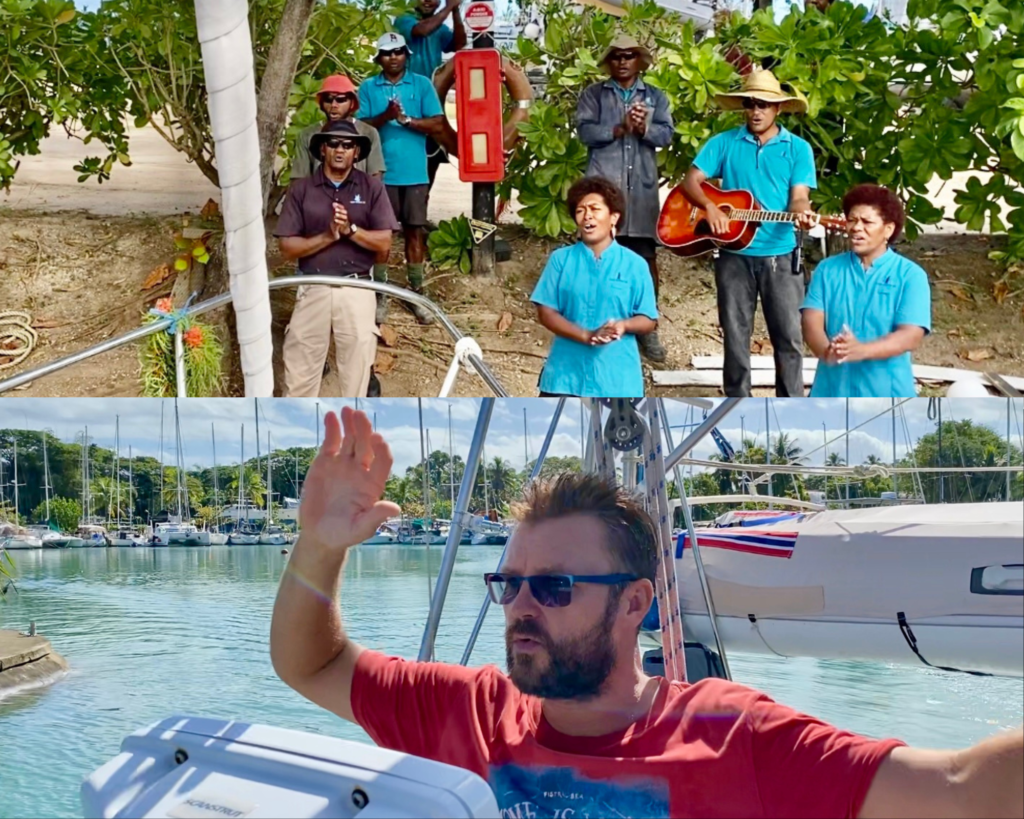 550 nautical miles downwind sailing west. Escaping the suffocating heat at Vuda Marina was a bliss, despite knowing we would be sailing with the coronavirus. The first couple of days on any passage are challenging. It takes time for the body to adjust to the motion of the ocean. We were also having the Covid recovery to deal with.
It took longer than hoped to pick up the south easterly trade winds sailing on the lee of Viti Levu. The significant ocean swell was bouncing us right and left incessantly spitting the light wind off Mehalah's flapping sails and jerking boom. The unexpected sea conditions, our helplessness faced with these conditions, as well as fighting Corona were very frustrating.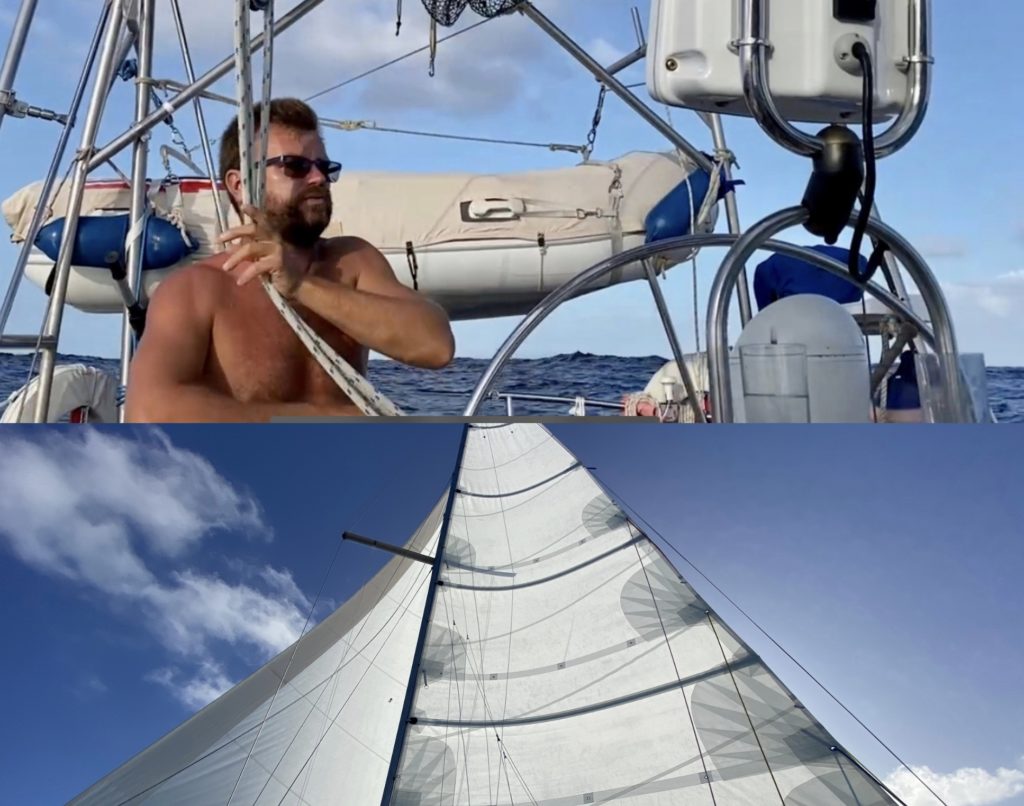 From the third day, our luck returned and we could advanse nicely west towards Port Vila, on Efatu Island, the capital of Vanuatu. We were also feeling better.
All went well until the last night. It felt like we were almost there. We were satisfied that we would arrive on time to be able to check into the country ahead of the weekend and avoid the customs' overtime fees.
Not long after the night fall, we were thrown off the balance by a series of squalls that were striking one after the other for the entire night with no respite. We were under siege. Torrential rain. Sails flapping. Boom jerking. Up to 30 knots howling winds from all directions. No wind. Start the engine. Wind picks up again. Stop engine. Sails trimming. Boom jerking is back. Start all over.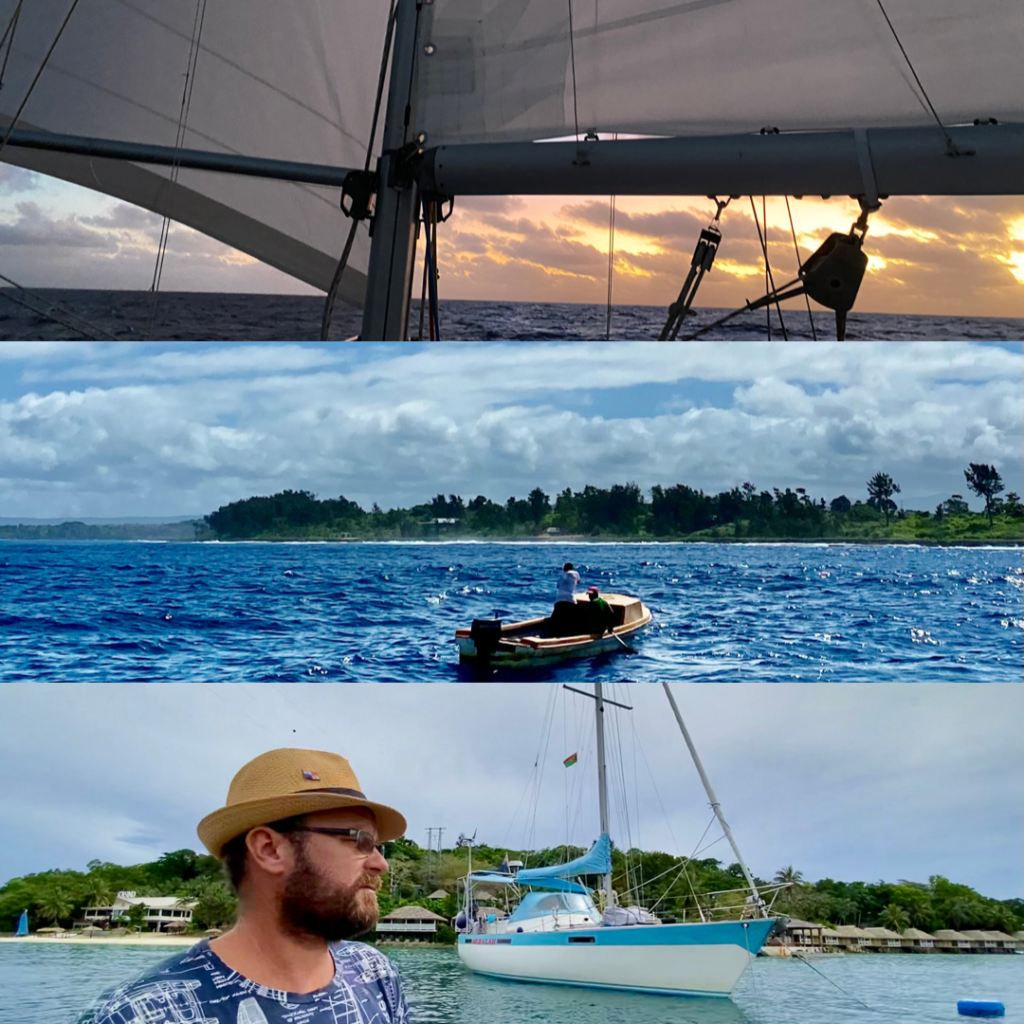 Unfortunately, it all culminated with Sorin's new glasses flying overboard whilst jibing. Ups, it only took a sec to loose his visual comfort. We were both very annoyed. However, soon after making landfall in Port Vila we were to realise that Sorin's loss was nothing in the big scheme of things.