Silverton was an 'insane' experience. A former silver mining settlement with a current population of 60 people, down from 3,000 in its years of glory. A ruin set in the middle of nowhere. A wreck brought back to life in a grand way by the filming of Mad Max 2 in the vast desert surrounding the settlement.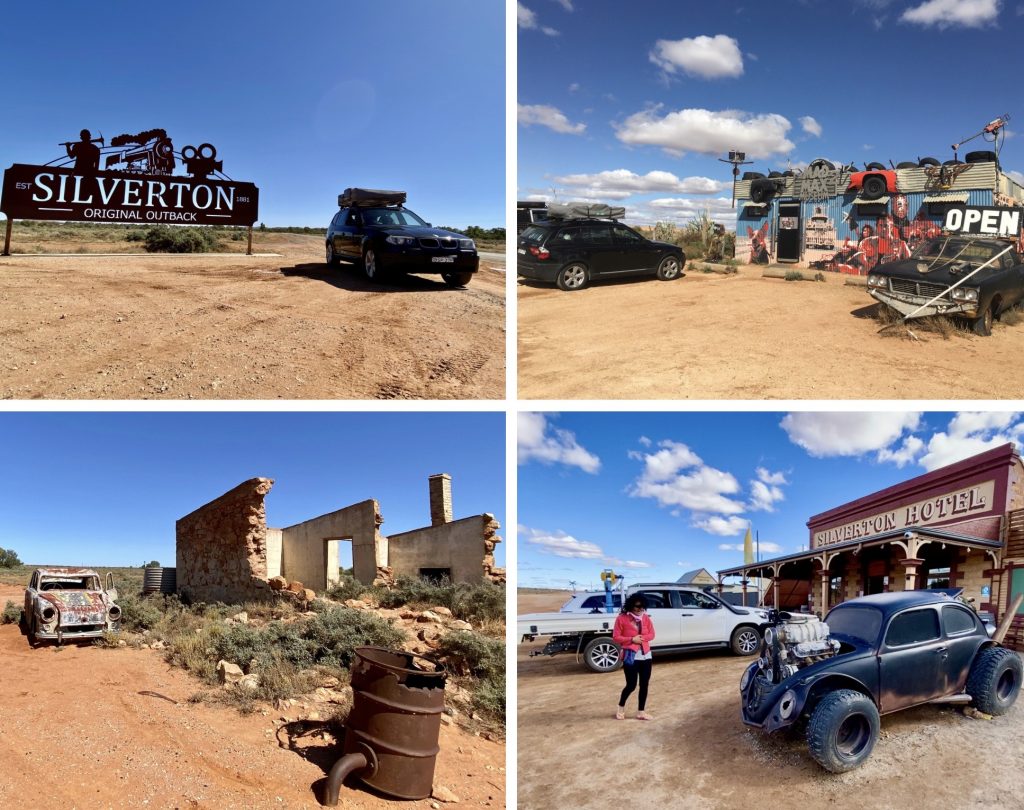 As we drive into the town we had another 'Alice in wonderland' like moment. To start with we could not fully enjoy it. We were rushing to make it to the Mad Max museum before closing time. Once that short museum experience was out of the way, we could roam around the dust bull covered streets from one ruin to another, from art gallery to art gallery, to close the day with a drink at the historic Silverton Hotel.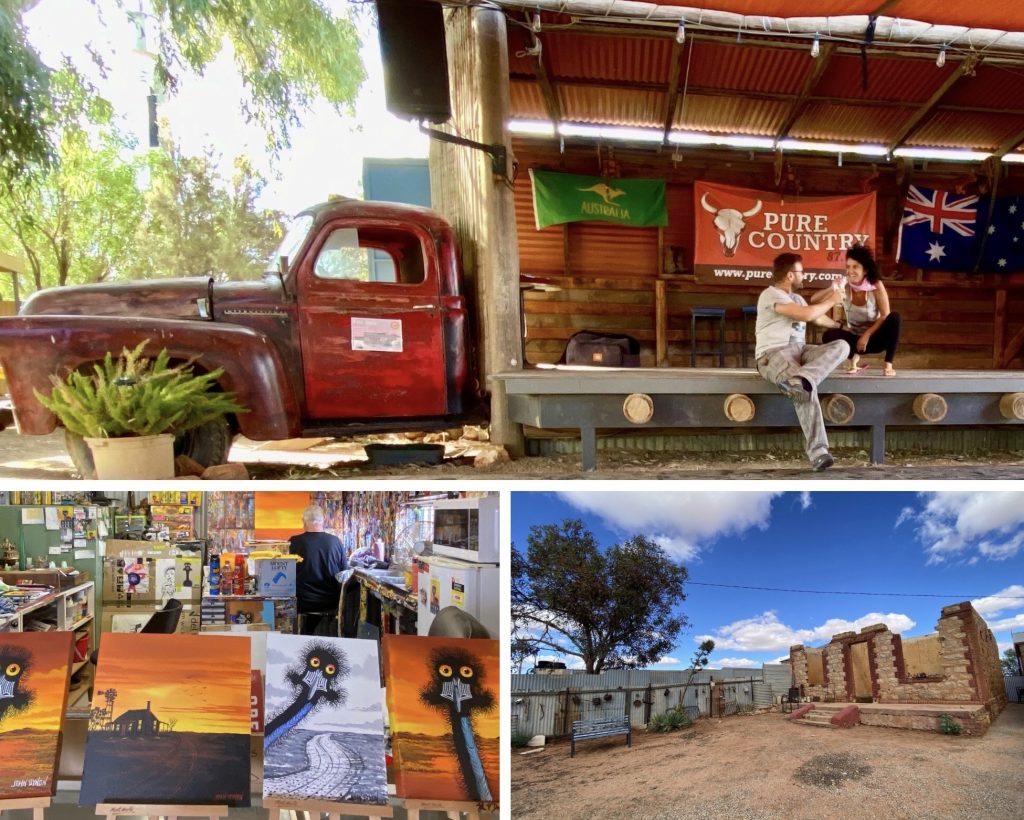 By then, it was late afternoon. We had no campsite booked. Where were we going to spend the night? We thought a camel farm in the desert would make for an authentic experience.
As we pulled off the main road, the farm gates were shut. Since we knew we needed an advance booking, the first instinct was to make a 180 degree turn. We didn't want to listen to the first instinct on this occasion. Why don't we see if we can open the gate, drive in and check if they had any availability?
The rancher was just returning with a group of tourists from a camel tour. Whilst Sorin went to talk to him I was lost amongst a number of animals and birds, in complete awe. Creatures I hadn't seen before. From tall ostriches to tamed dingos and cute baby water buffalos, along with emus, goats, donkeys, etc. All wandering around freely, zigzagging in a sort of frenzy that was matching my infinite excitement.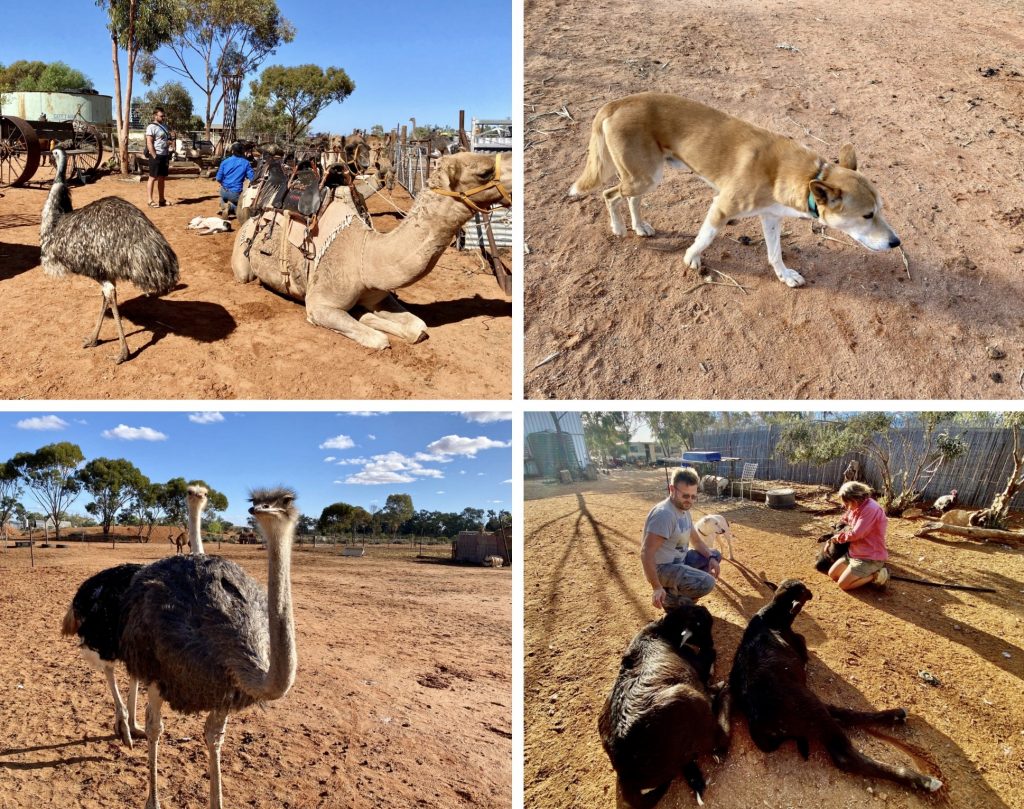 I was over the moon to know that we could camp there for the night. Our allocated parking spot was behind the animal farm in what looked like an extension of the Mad Max museum. We were confused. We had just visited the museum…It now felt like we were camping right in the middle of the film setting, with territorial Toto the emu, elegantly marking her territory amongst all the film artefacts.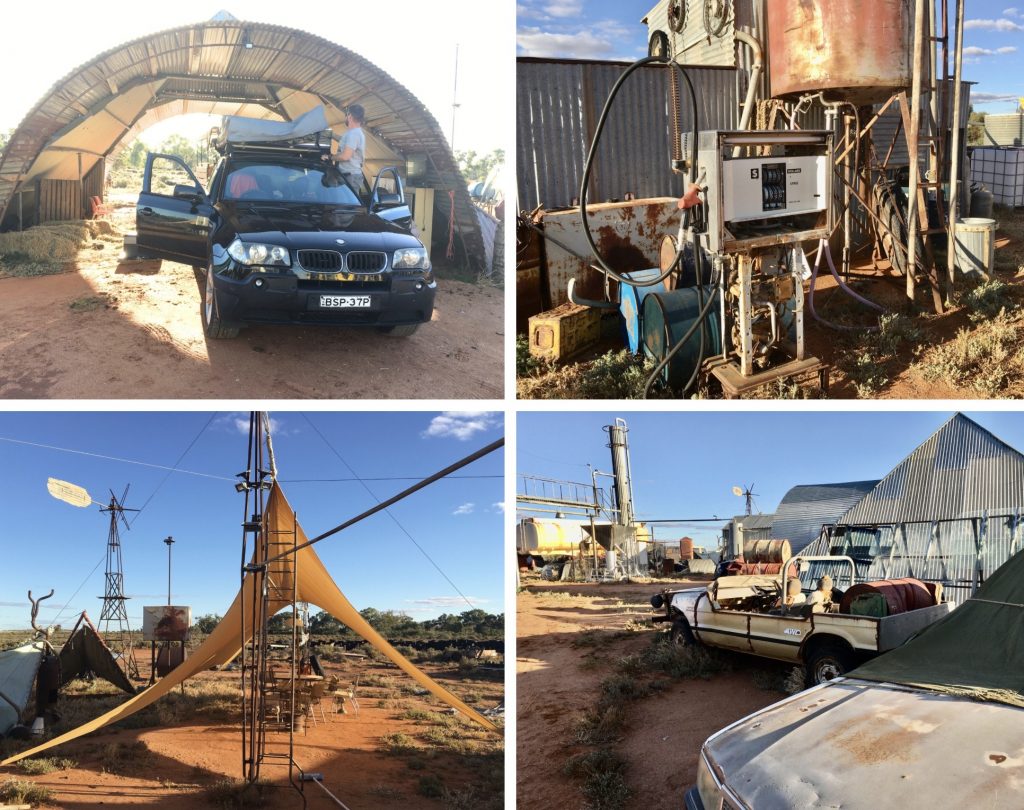 The sunset by the fire with the camels filling the horizon on their evening tour was epic.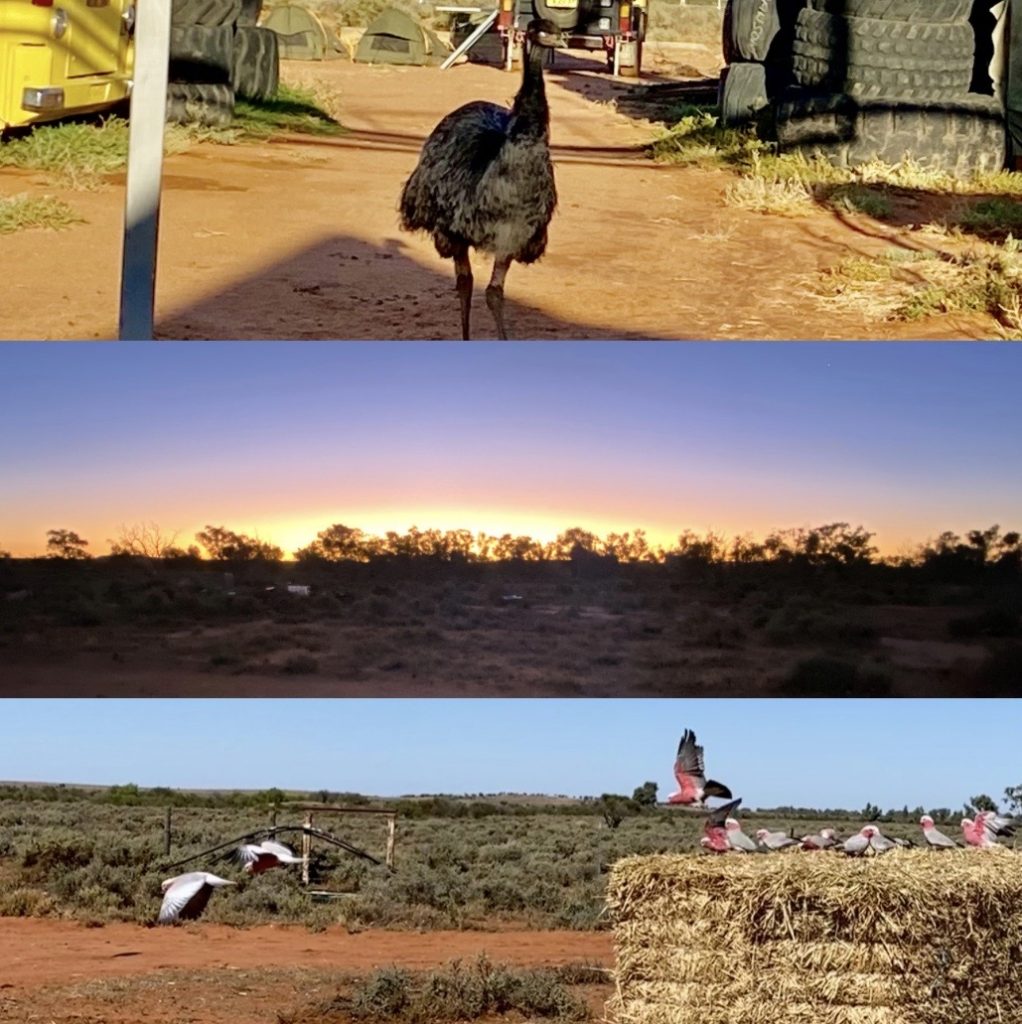 We woke up at the crack of dawn by the incessant howling of the domesticated dingos, calling of cockatoo flocks and the pectoral bass sound of Toto, the emu on her early morning round.
Of course, it was hard to resist the temptation to play heroes and villains – to come up on our YouTube channel (https://youtube.com/@outwiththewind) once we caught up with real life…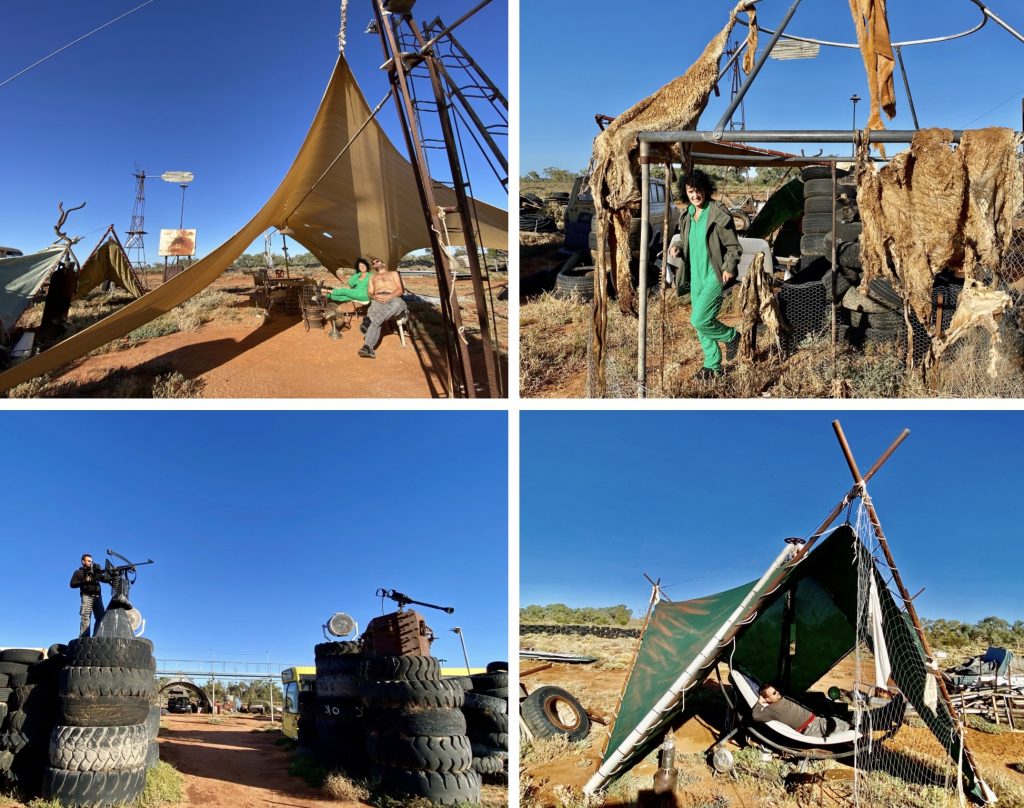 What a memorable experience Silverton was!