Fiji stands out for many things but what really sets Fiji apart, in our experience so far, is its happy people. They take every opportunity to have a laugh and they don't take anything too seriously.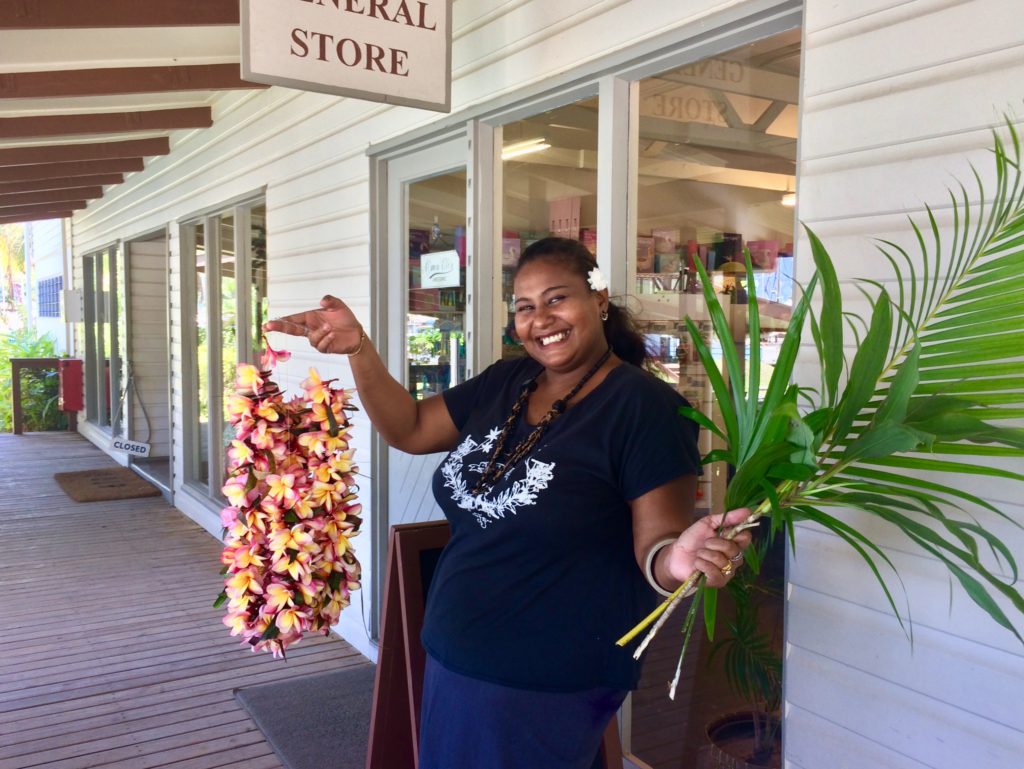 As a former Human Ressources professional I could not help observe the harmonious working relationships and the complete lack of job delimitation. The masseuse will be a dancer and a cook at different times of the day and will never fall short on the quality of any of the services provided.
Fijians live alongside Indians. Indians were brought over by the British more than a century ago to work on the sugar cane plantations on five year contracts. To buy their right to return to India they had to work for an additional five year period on the plantations, so most ended up staying.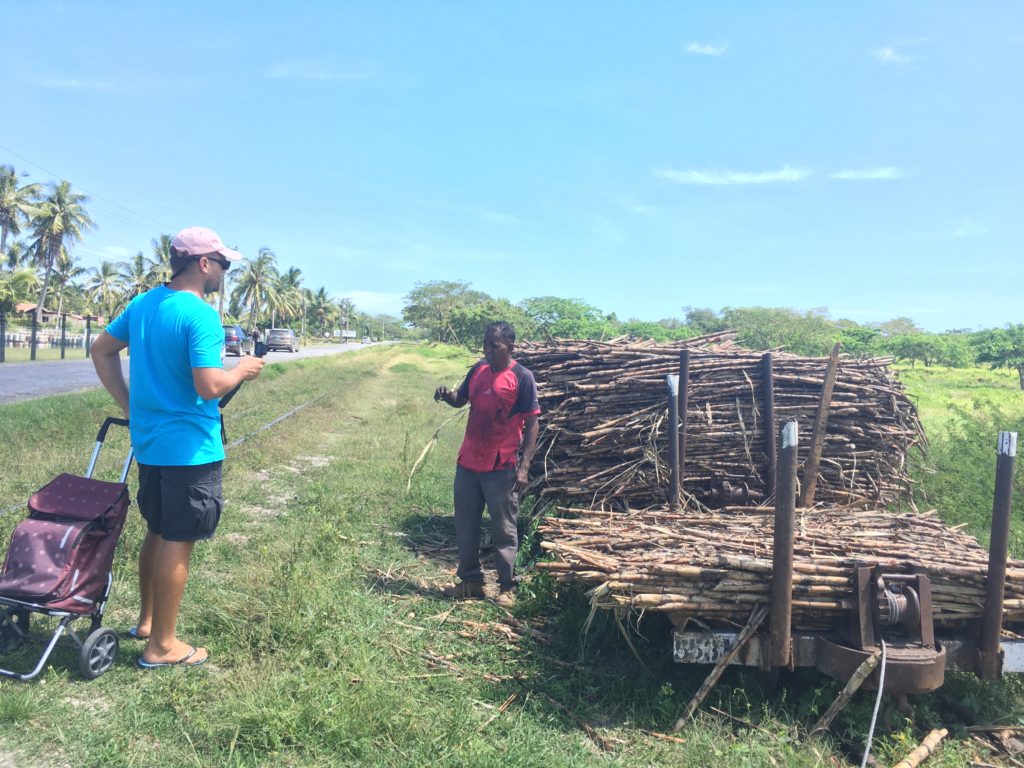 Currently almost half of the population is formed by Indians who continue working on the sugar cane plantations, own trades and populate most towns, whilst most Fijians are in the villages. There is no obvious segregation between these two groups that, to our eyes, were perfectly integrated despite the historical turmoil. This was caused by the Fijians' territoriality. They did not want to lose their land to this imported workforce. Like in all the Pacific Islands, land is people's birthright and every foot of land is accounted for.
In Fiji, we experienced for the first time the beautiful custom of welcoming and sending people off singing. It is done everywhere. Always with a smile!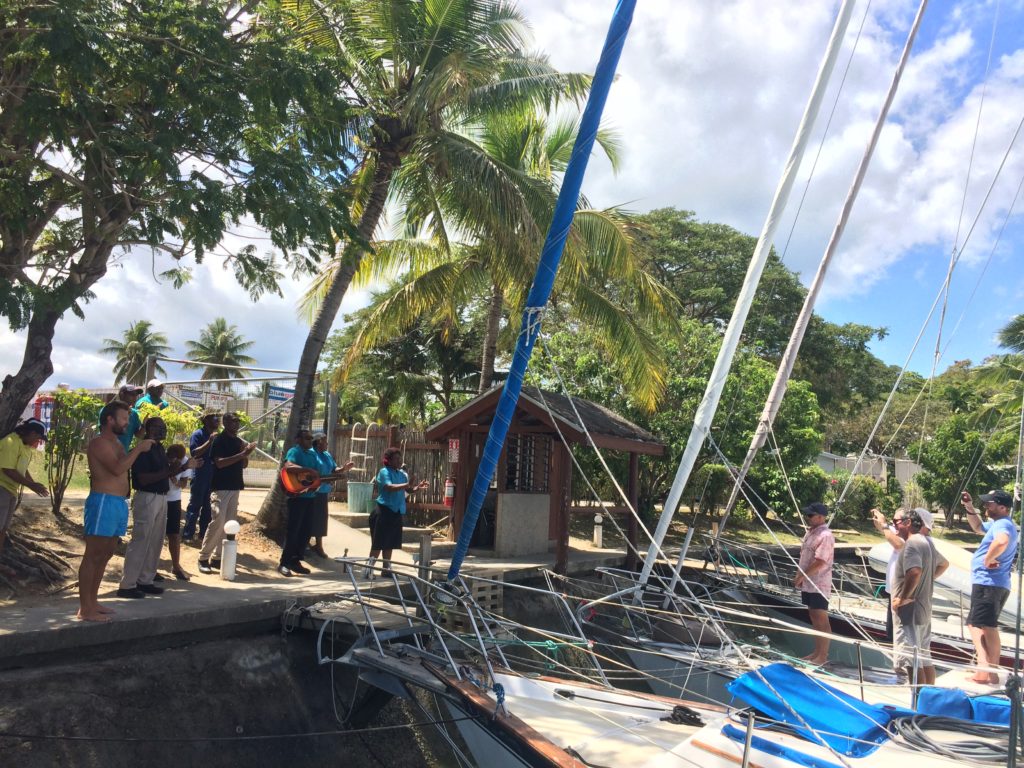 Once in Vuda Marina we spent 3 weeks looking after Mehalah inside out. We had jobs lined up for every day. Except for a few rainy days when we took advantage to look into the option of buying a car in New Zealand. The access to the internet was great, but also very addictive. We found it pretty hard to go back to our job list once the weather settled.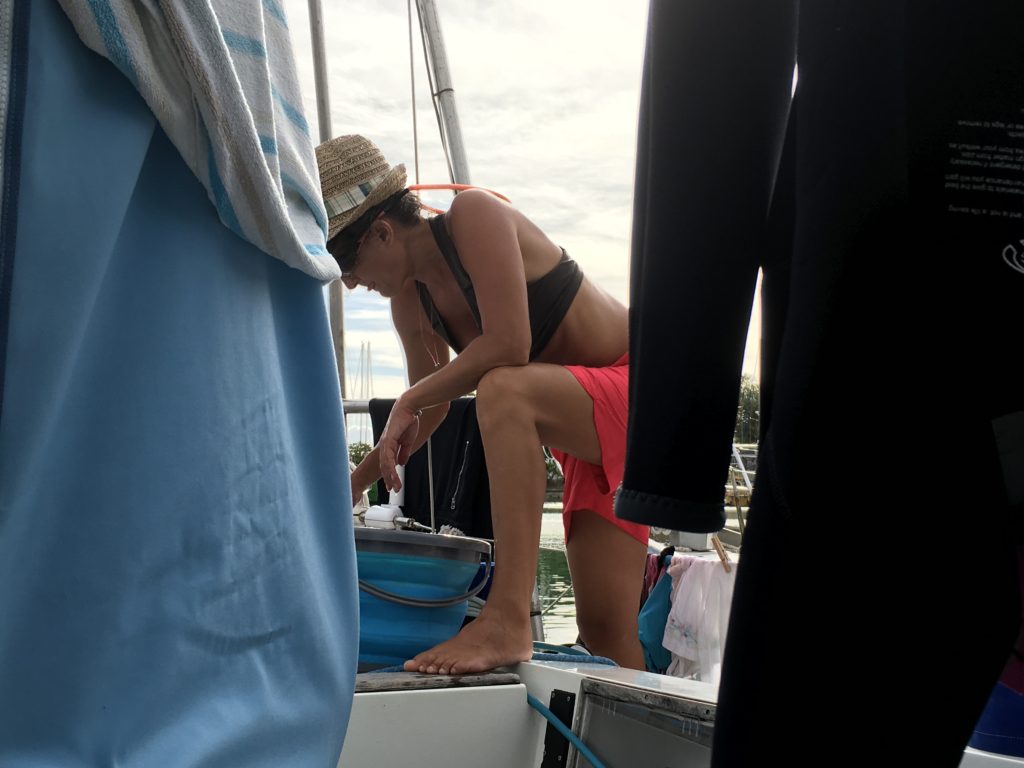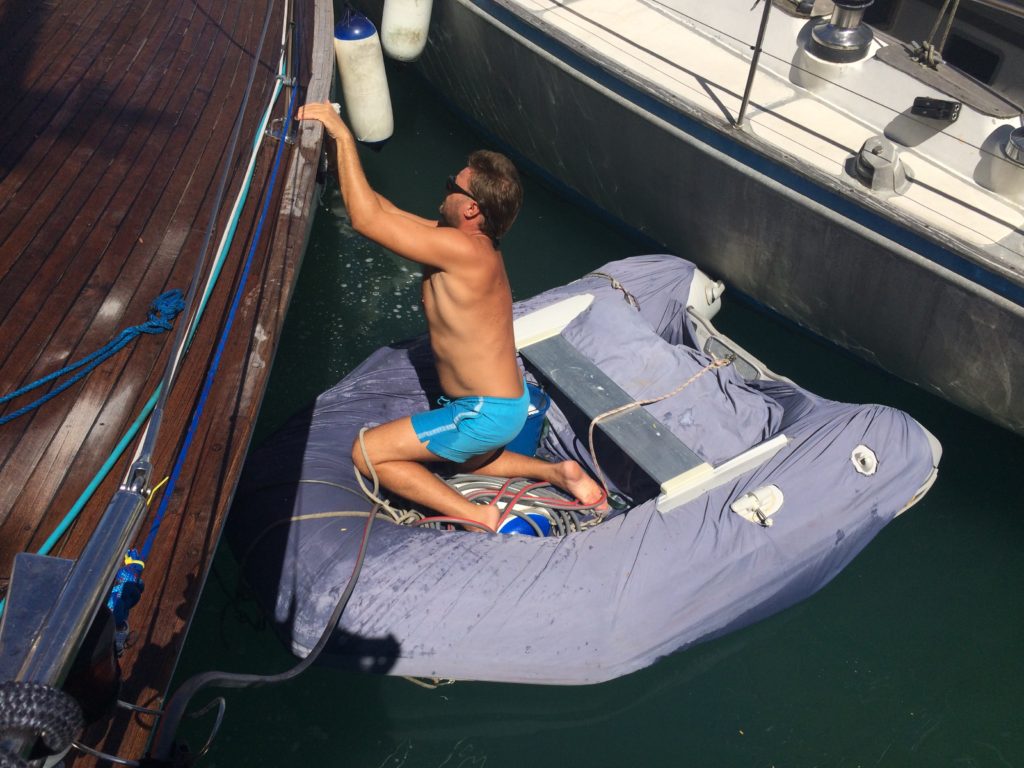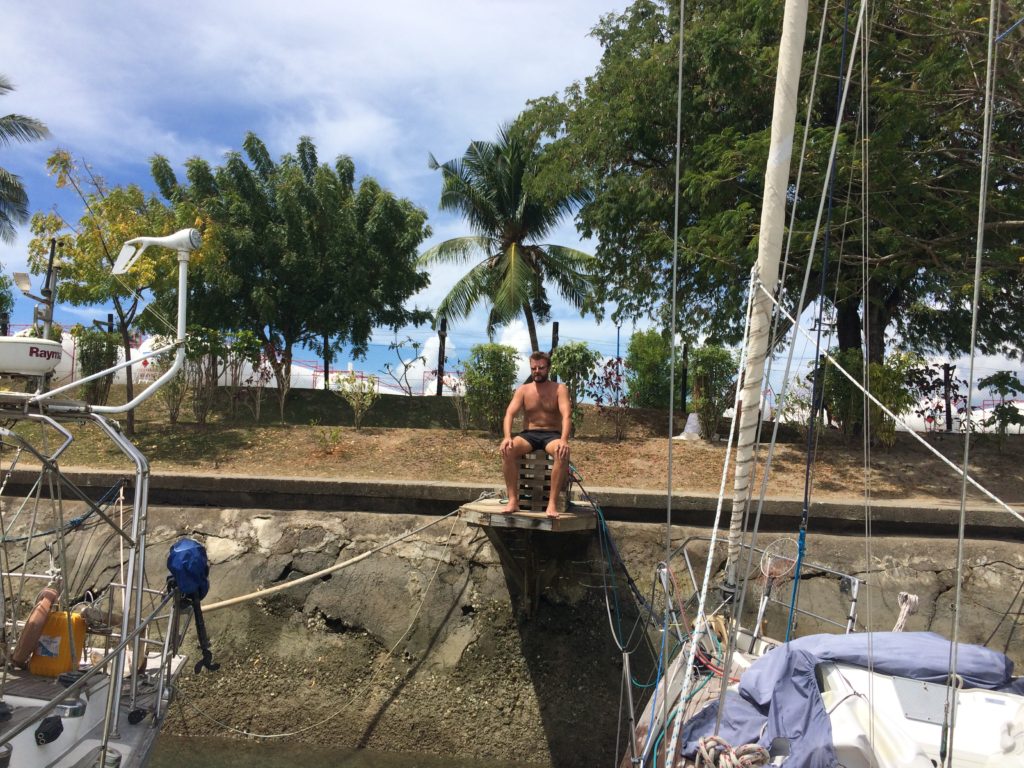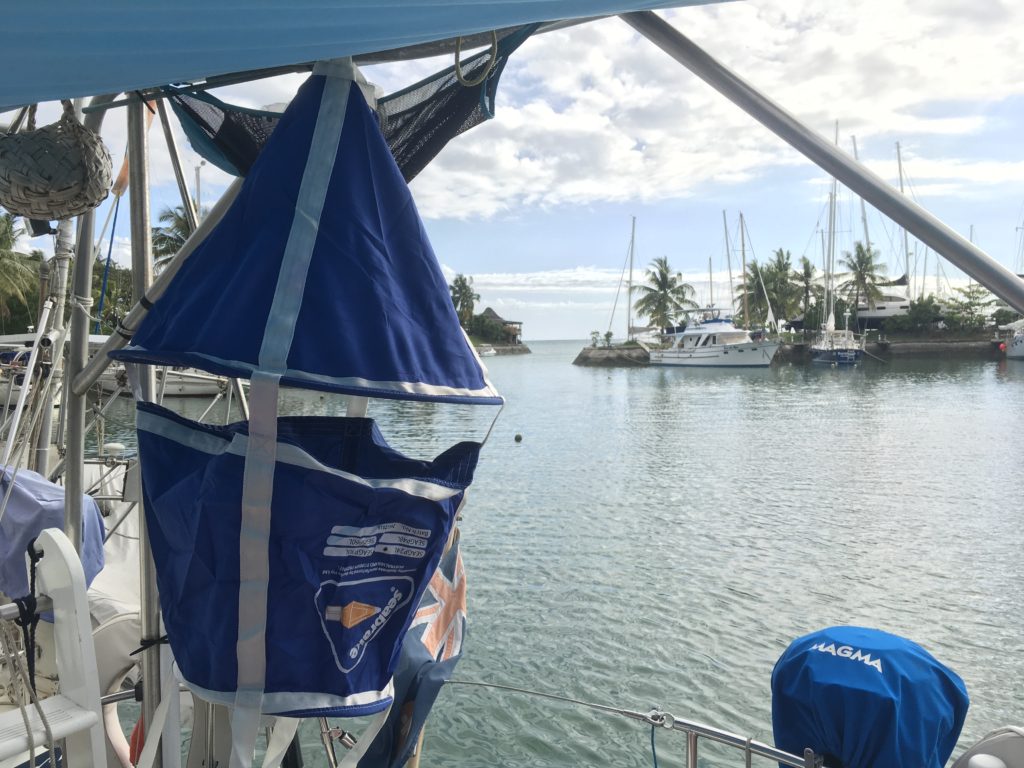 On one of the rainy nights we experienced a frightening lightening storm. The sky was in flames around us! Flash after flash. The thunders were shaking the surroundings, and waves formed in the little well protected marina. We did not want to think how it would have felt in an anchorage…
The maintenance work on Mehalah was completed after taking her out of the water for jet washing, servicing seacocks, propeller, etc.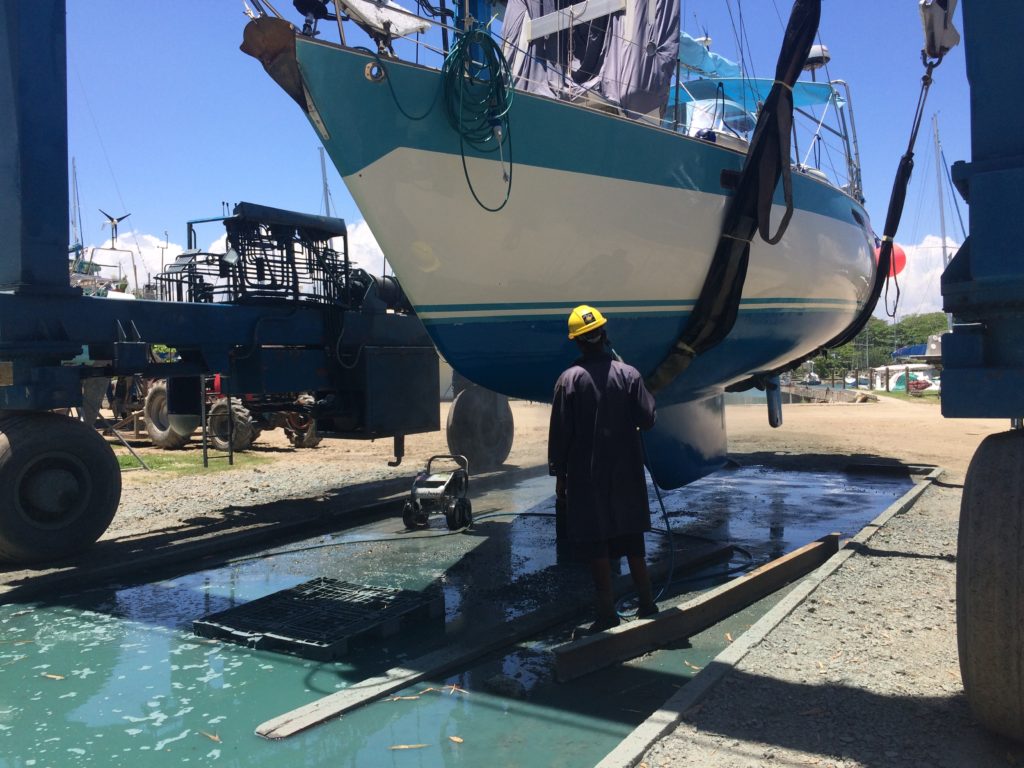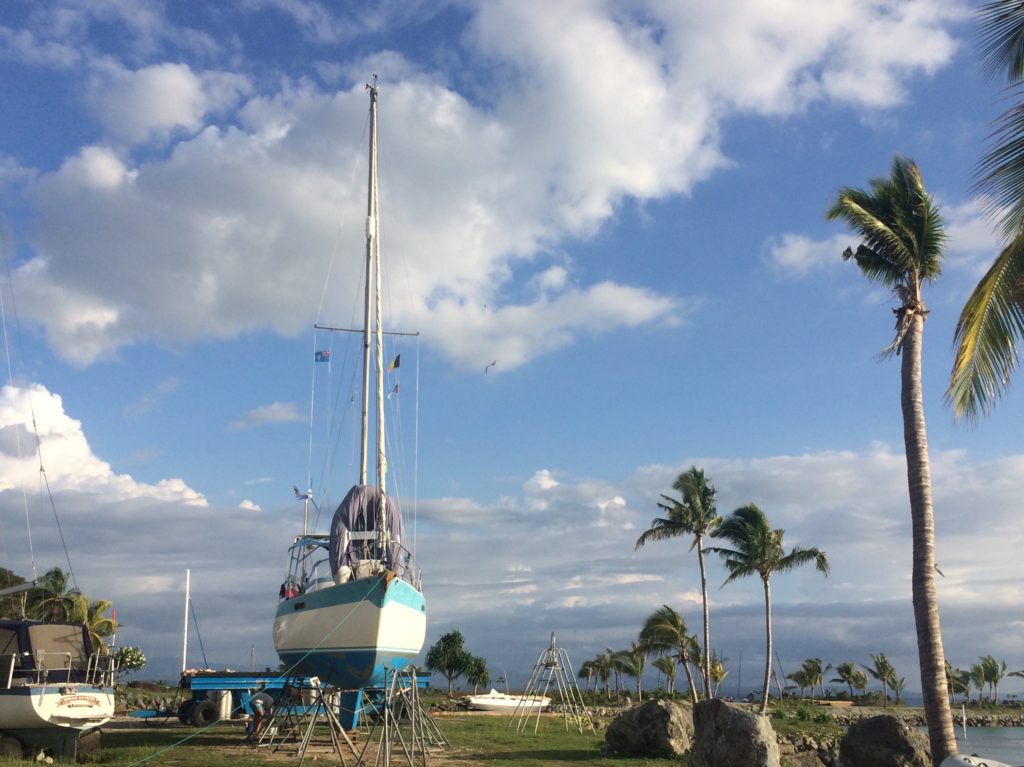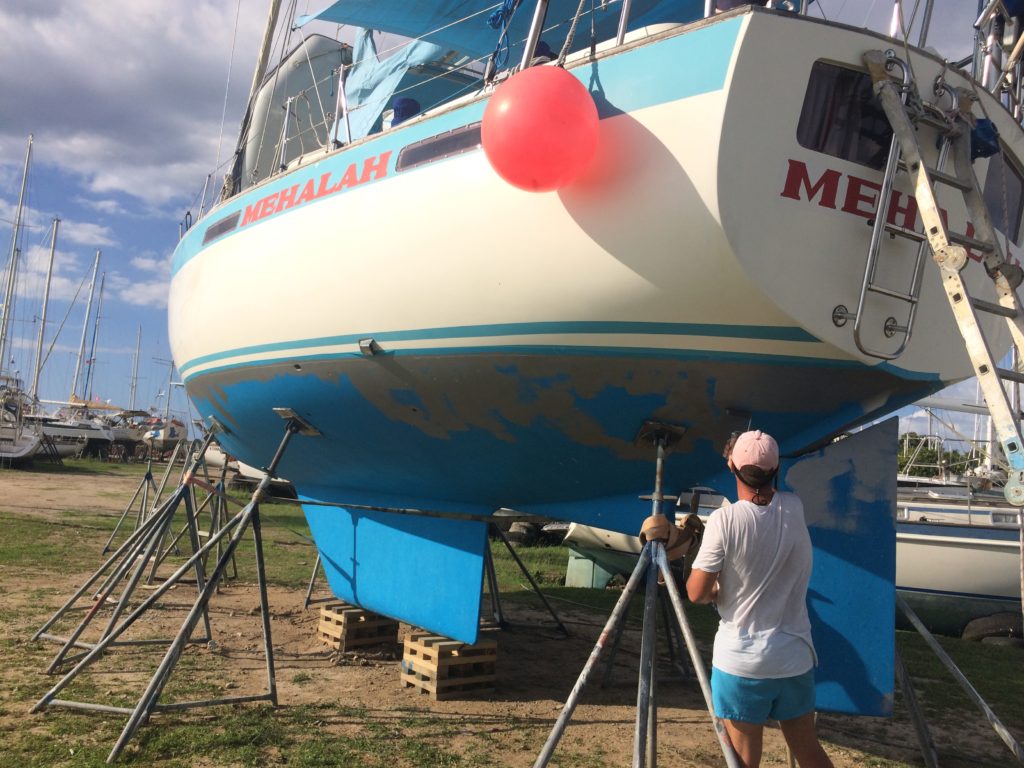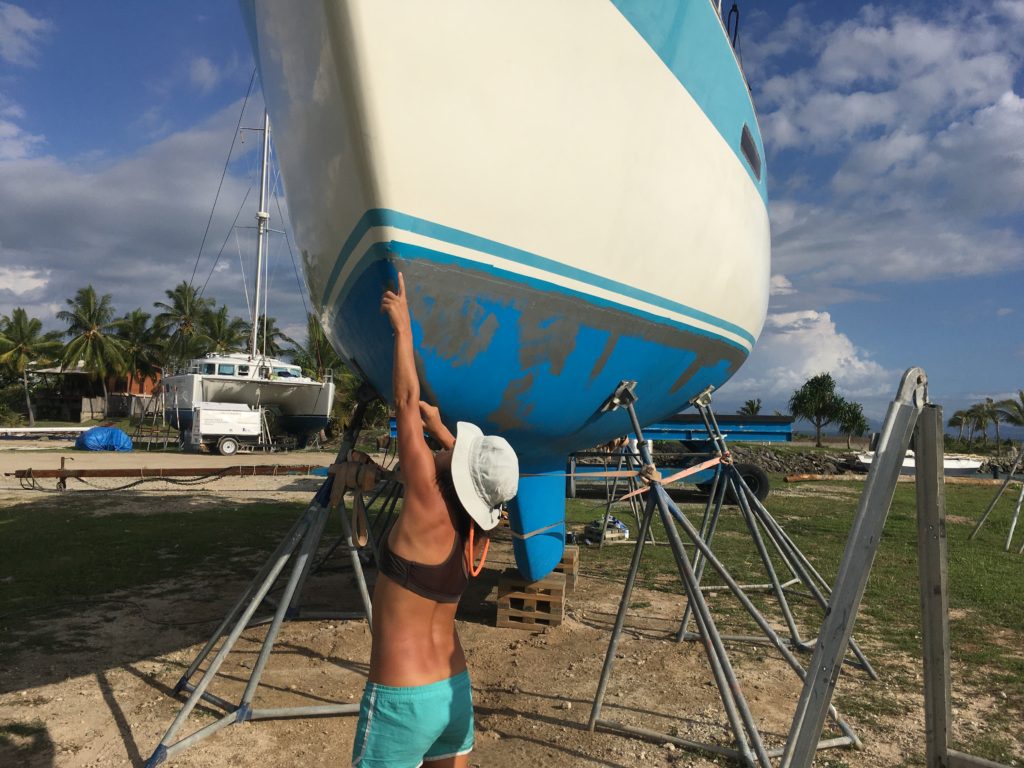 Once back on the water it was time to celebrate Sorin's birthday. The captain who took us half way around the world deserved some spoiling. After his birthday song delivered by the marina staff, we sailed 25 nautical miles to Likuri Island.
This small island has a history dating back 3,500 years. A traditional location for Fijian natives – the Lapita people – for ceremonies and chiefly gatherings. Thanks to the High Chief Ka Levu Trui Nadroga today the small island is home to the Robinson Crusoe Beach Resort. This venue organises some unforgettable cultural experiences with fire and knife dancing, fire walking, traditional kava ceremony, lovo underground oven cooking and other entertaining activities.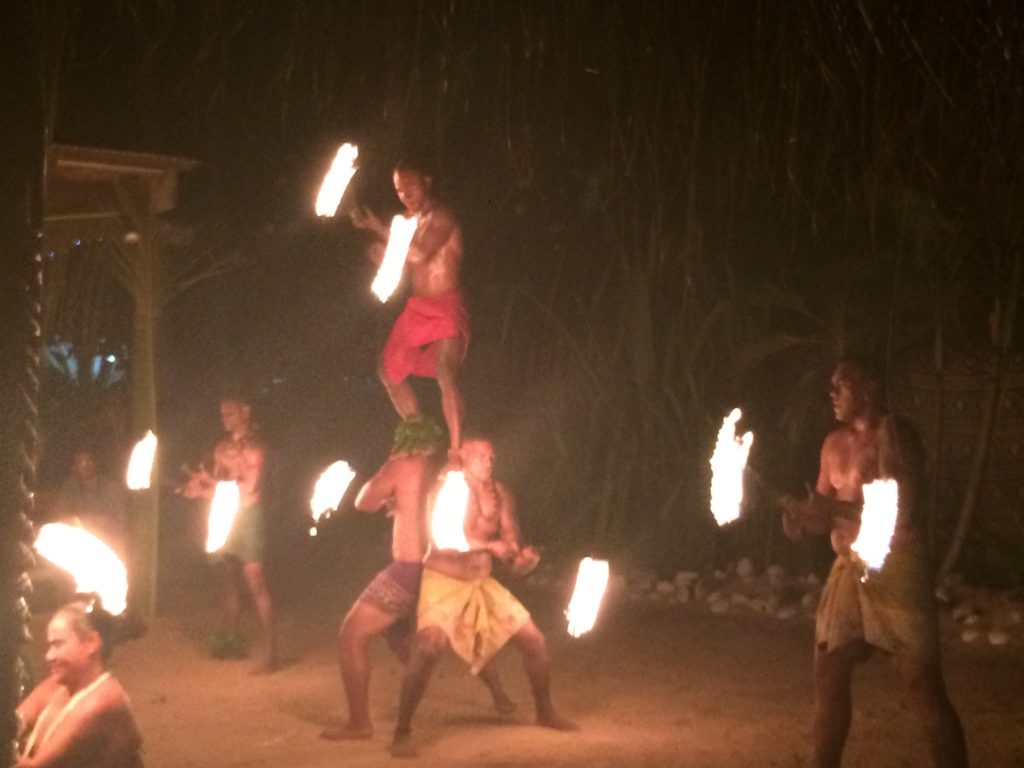 The kava ceremony (sevusevu) is an ancient custom, central component of any life cycle ritual and social gathering. It is also a way to seek and receive acceptance in a local community. Visitors should never show up in a Fijian village without an offering of waka (the dried roots of yaqona). They will be invited to participate in a kava ceremony in the presence of the chief of the village and elders.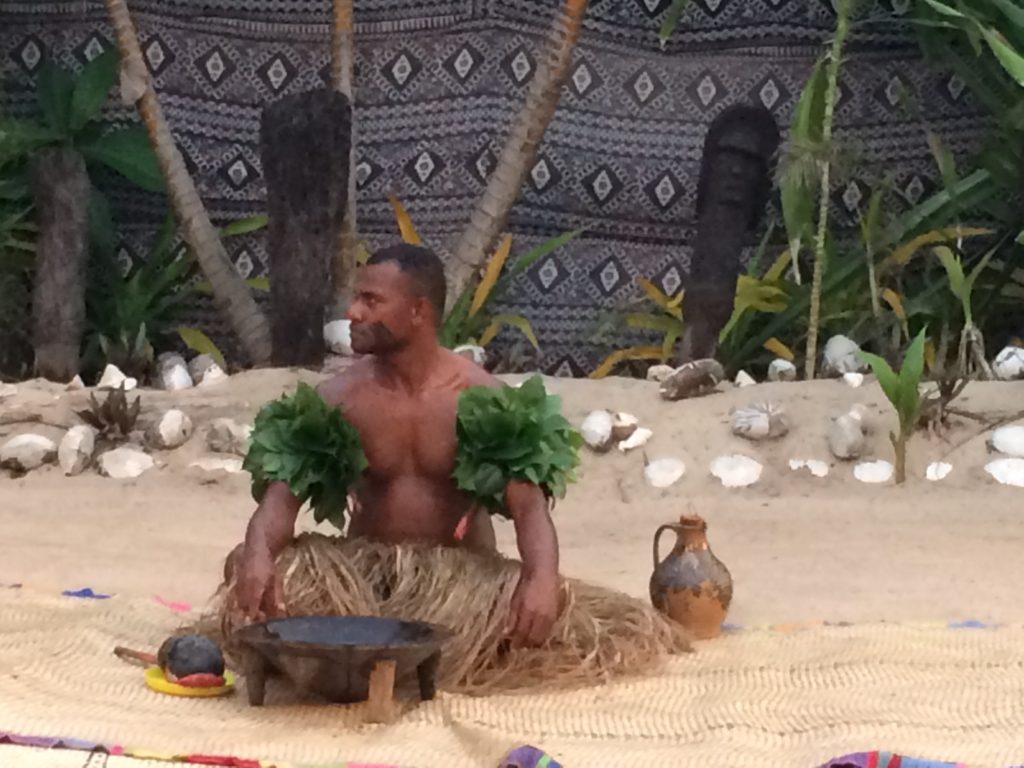 The roots are pounced and the powder is mixed with water resulting in an opaque muddy liquid that is served ritually from a coconut shell. The resulting feeling is a numbness around the mouth that spreads over the entire body if you keep taking rounds.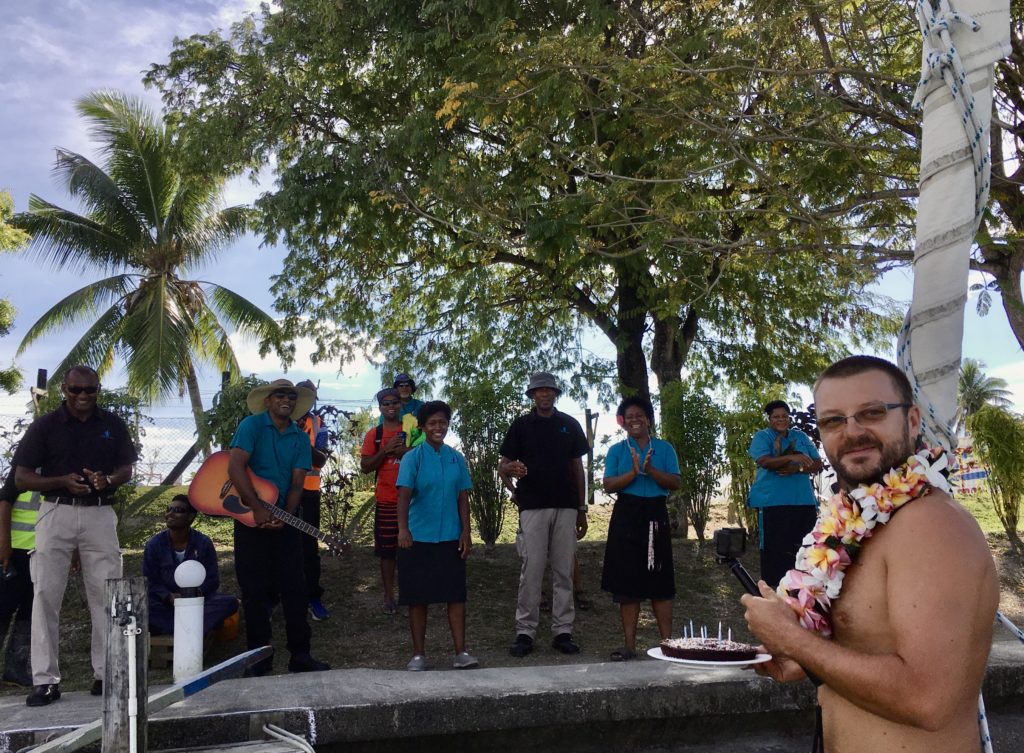 Robinson Crusoe Beach Resort on Likuri Island organises some unforgettable cultural experiences with fire and knife dancing, fire walking, traditional cava ceremony, lovo underground oven cooking and other entertaining activities.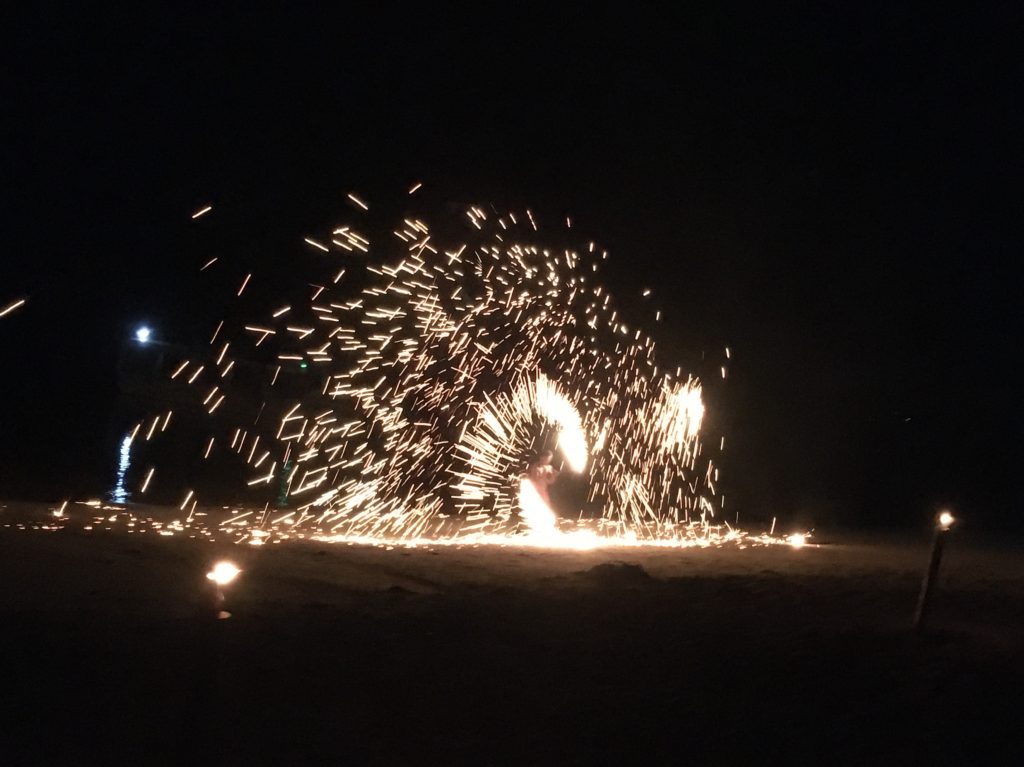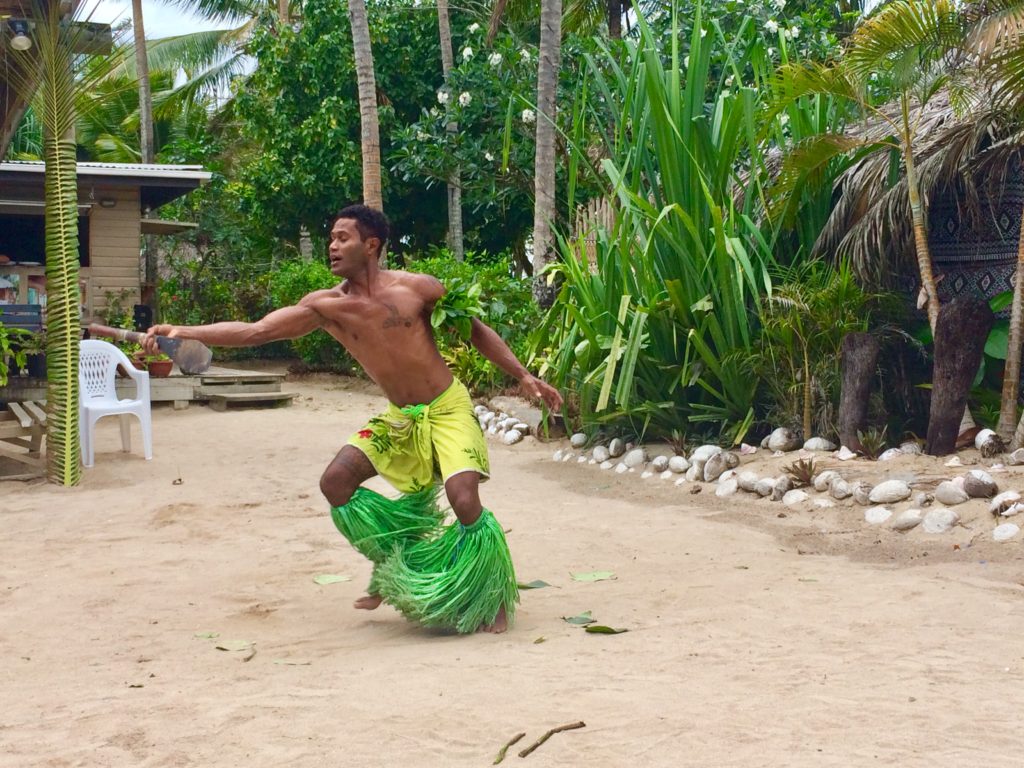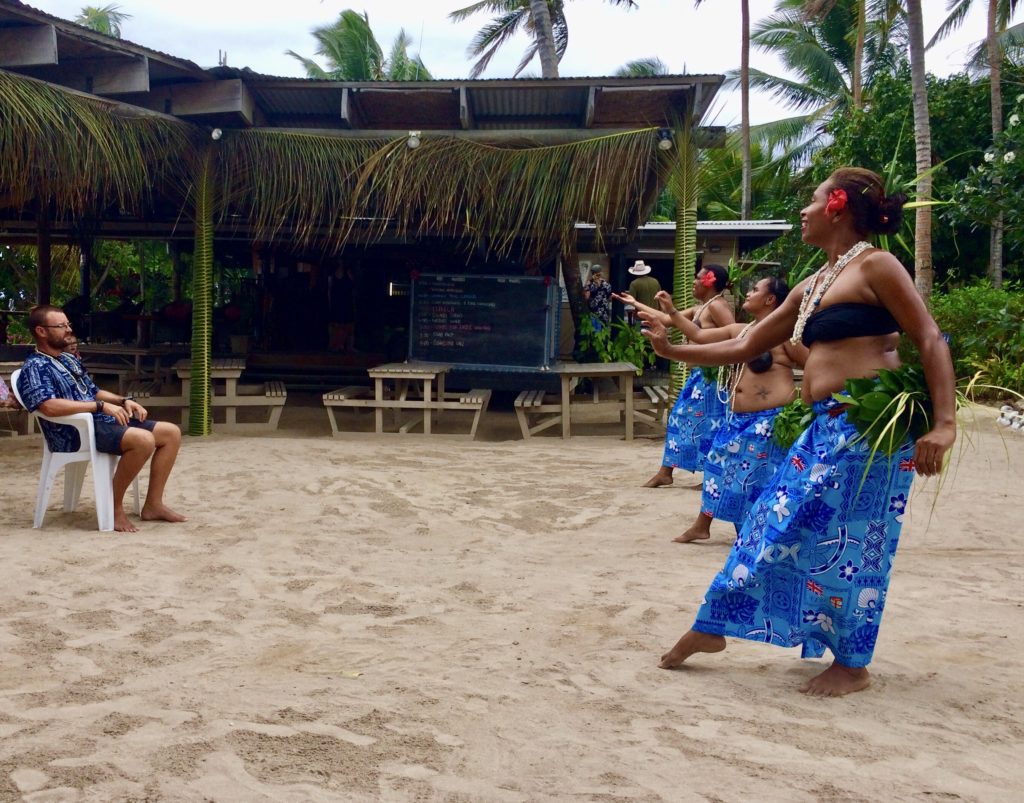 All our targets met, we are now ready to move south to New Zealand. A 10 day passage that will takes us out of the comfort zone, as we will be moving away from the trade wind belt of the tropics, where the cyclone season is imminent.
Vinaka Fiji!