"2021 can only get better" we keep telling ourselves. Then reality kicks in 'raising an eyebrow'…It feels disheartening when it happens, but old adages like 'hope dies last' come to mind…There are encouraging signals at global level, like people being vaccinated against Covid 19.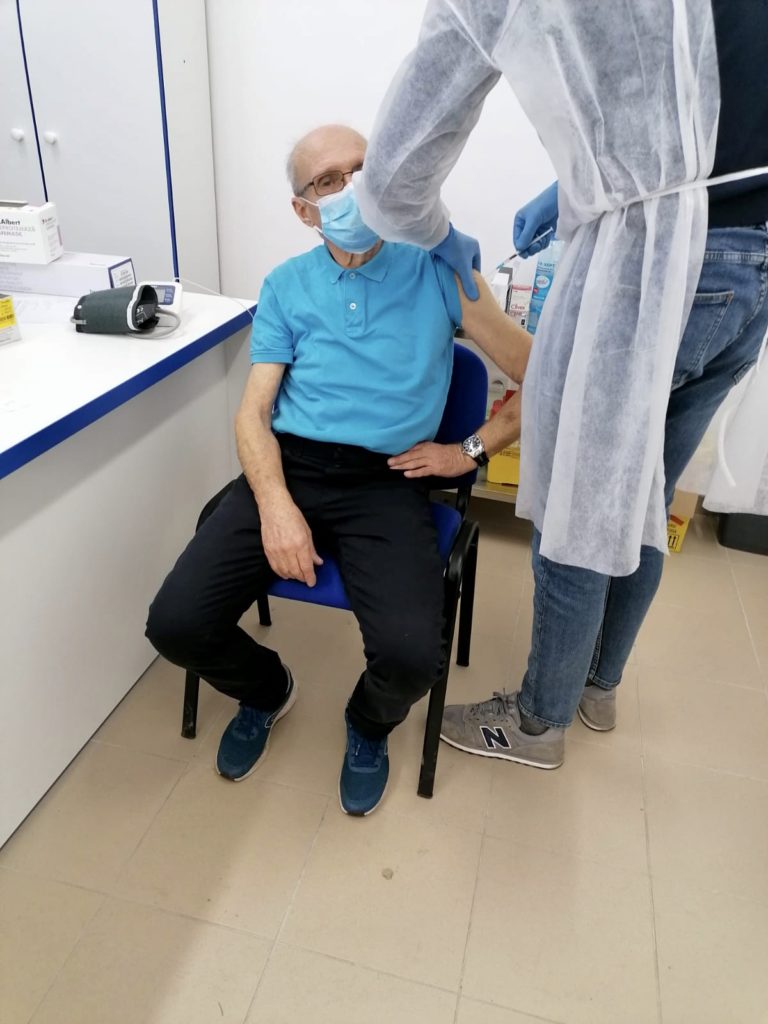 We are not sure about statistics as we stopped following a long time ago. Not because we don't care or we don't have the time. Just for the sake of preserving our emotional wellbeing. And most of the times, together with likeminded sailors, we succeed!
Here in New Zealand, things seem to be standing still. After a failed attempt at a trans-Tasman bubble by the Australian government late last year, borders remain shut in most Pacific countries. Our hopes of being able to resume our sailing around the world at the end of the cyclone season in May 2021 are now shuttered. 
To add to the complication we received an ambiguous response from NEw Zealand immigration that in a nutshell is saying "go home"! Home? What home? Mehalah is our home. It has been for 10 years and we are bound by a strong commitment not to part! So, we will see how this complicated 'status quo' will pan out. 
Meanwhile we  are taking advantage of the Southern Hemisphere summer, which in these latitudes comes with a long list of T&Cs. So, we stay with the eyes peeled on the weather. Every day on a mission to stay out of trouble. Although summer, depressions and cyclones are tangoing day and night around New Zealand throwing their emotional spell this way every now and then. 'The question of the day' heard aboard Mehalah many times a day…is "did you check the weather?". Even when we check it several times over from various sources, we can get caught in 'buttock-clenching" blows when moving from A to B. Because this 'mad tango' of weather systems makes weather spells unpredictable…
But Covid free life is good and we are grateful for it, really!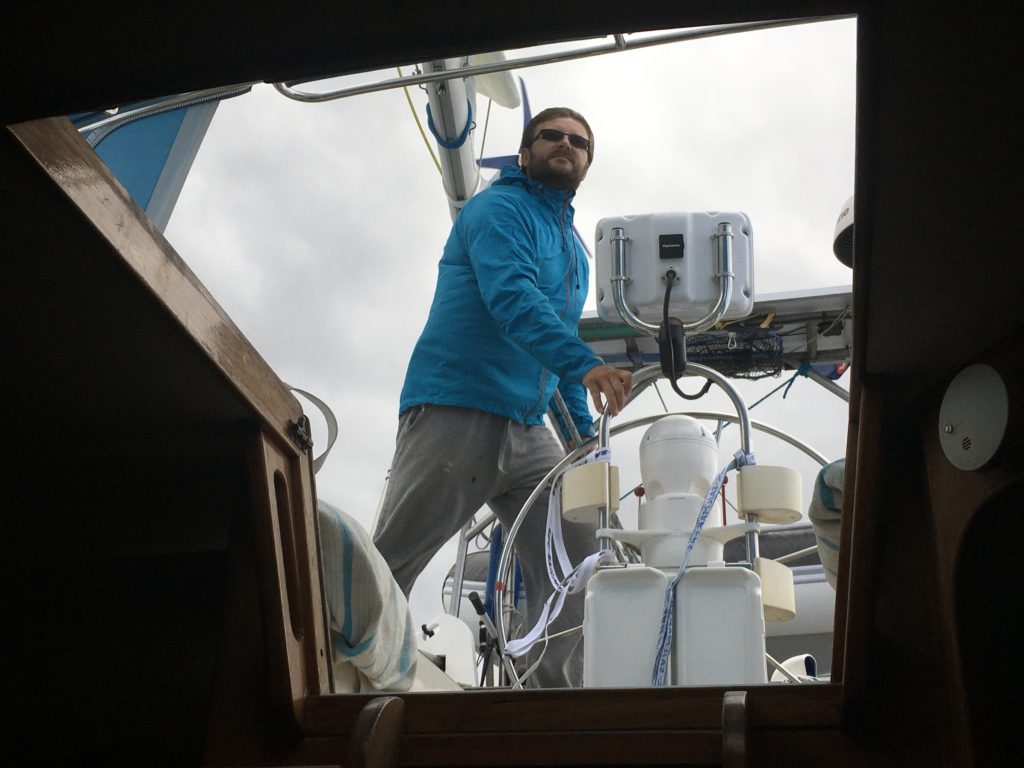 Like anything else in life, cruising comes with ups and downs. Mostly ups and some downs. Letting alone that we are stuck 'at the end of the world', just the other day when we left Te Kouma Harbour to move around the corner to Coromandel town, Sorin pulled the gear stick and to his surprise… Clunk! The gear box was now in forward and we couldn't take it out of gear.

The 40 year old morse cable on our Oyster yacht enabling the gear shift gave in. You may think: "It was about time!" We cannot disagree. Hence, we placed an order for a couple, just in case its twin brother, the accelerator, decides to pack up too at some point. Ordering was easy, as luckily we have access to Internet on the boat. Dismantling half of the boat to get the cable out is another story…But, the logistics of picking it up from the store on the other side of Coromandel Peninsula were interesting.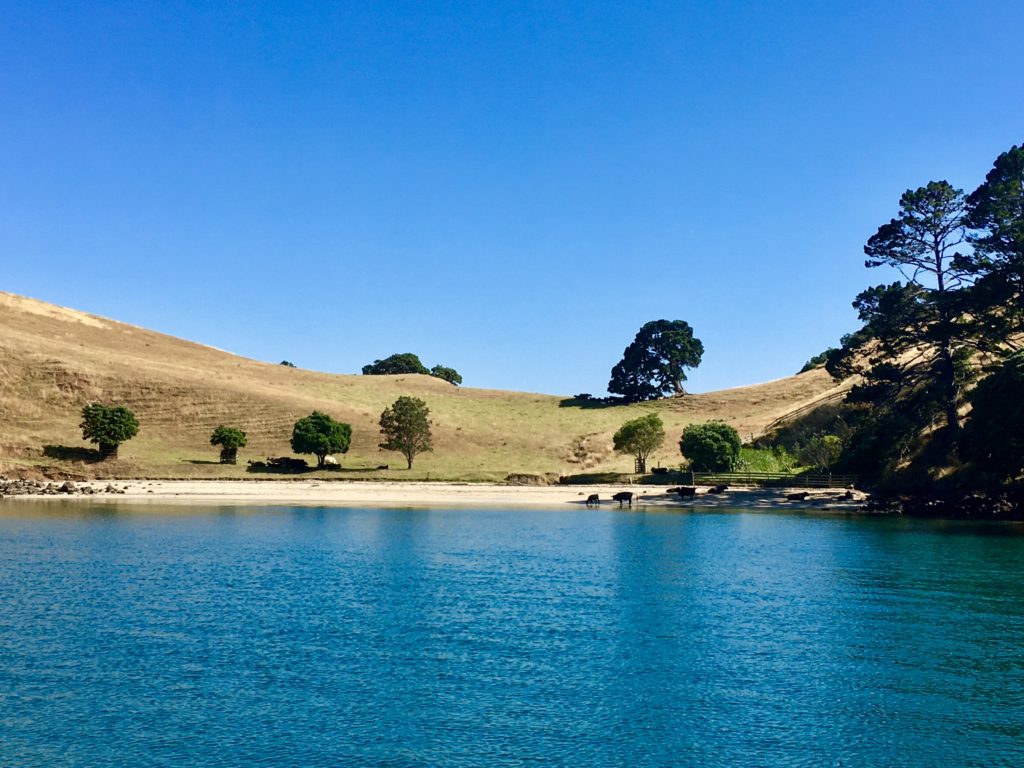 We were anchored in a very secluded bay with literally nothing around, but lots of cows! The only thing we had, and that was critical really, was access to land. I had to drive the dinghy for the first time to take Sorin to the shore. A bit clumsily and slow, but ok in the end. Then Sorin had to walk on gravel roads for 3 km to get to a main road, from where he could hitchhike. He changed 7 cars that day, totalling 76 km to Whitianga to reach the store and back. The alternative was a $200 taxi ride! No thanks. So, he braved it. He met interesting locals:- from an American born wedding planner to a Maori painter and a local artist all bragging about their good life in New Zealand.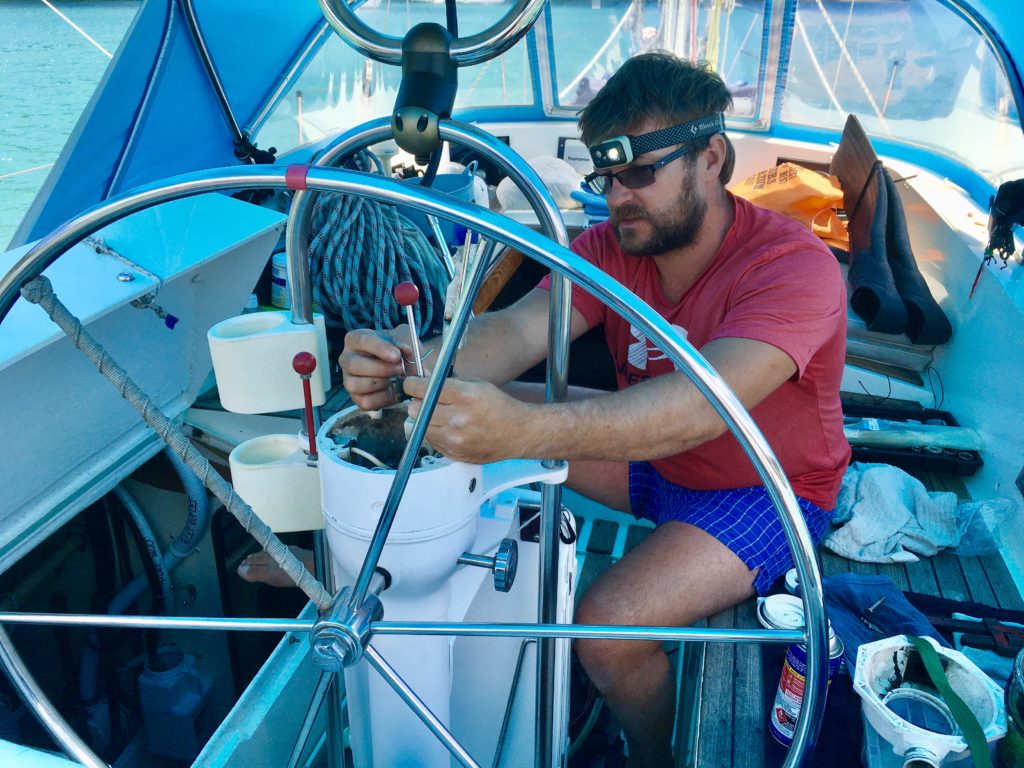 Now, we can move again. Next destination Great Mercury Island, a divers paradise, if you like ice cold water! But, it is an opportunity I don't want to miss. Following my free diving course late last year, I started practicing breath holding. Surely, by the association of words, you picture me trying to hold my breath longer underwater. But no, my friend…Not me. Not in NZ! Despite being a 'la Nina' year, indicative of a warmer South Pacific Ocean, water in New Zealand is still freezing cold. At least to me, despite wearing 2 wetsuits when I go in! So instead of being underwater, I do my breath holding practice in my bed. And I am thrilled to say that after almost 2 months practicing every other day, I can hold my breath for 3 minutes. Target: 5 min!