This is how our last months can be described…
From Great Mercury Island, where the diving experience was average at best, we sailed to Whitianga Marina to run from heavy weather. The one week spent in the marina felt like a holiday. With Mehalah tightly snagged against the  pontoon like an oyster against its shell, we embarked on a  hitchhikers' adventure. On a mission to discover the two places we missed during our road trips around Coromandel Peninsula: Cathedral Cove and the Hot Water Beach. 
Due to lack of experience, believe it or not, I am a shy hitchhiker. Since we could not afford hiring a car, I had to bite the bullet. What an experience that was! Not only we achieved our touristic objectives, but we had a blast. We met interesting people. We dined aboard Mehalah with the Swiss Consul in New Zealand. She kindly offered us another lift the following day to our second touristic objective. We  cramped on the front seats of a van with a surf board above our heads and two chihuahuas in our arms.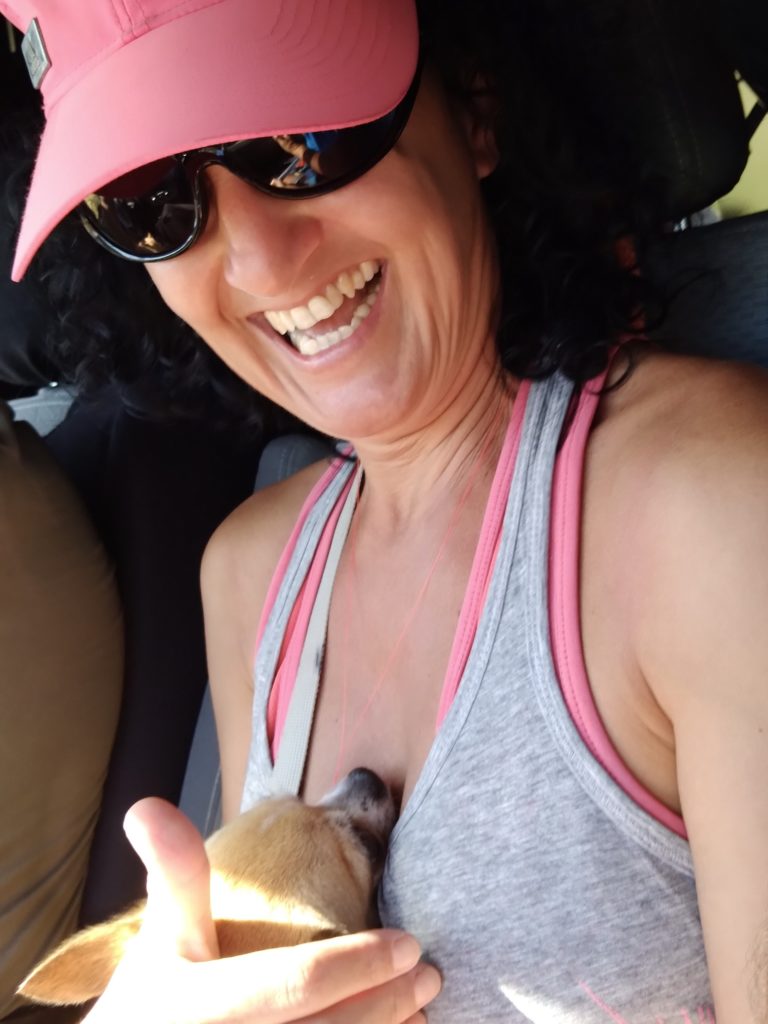 Our adventure was delightful, but also an opportunity to reflect…on the impermanence of things whilst the waves kept washing away our sand pool on the hot water beach…on the futility of all our preconceived ideas, when holding in my arms the miniature dogs that I thought I disliked so much.
Talking about impermanence, probably in an attempt to make our 'exile' in New Zealand more of a permanent, but also more enjoyable experience we bought a campervan in a whim. It took us less than 10 min to invest all the money we had in 'Escapade'.  The logistics of picking it up from the other corner of the North Island were another adventure. But we did it and we are very happy with the choice we've made.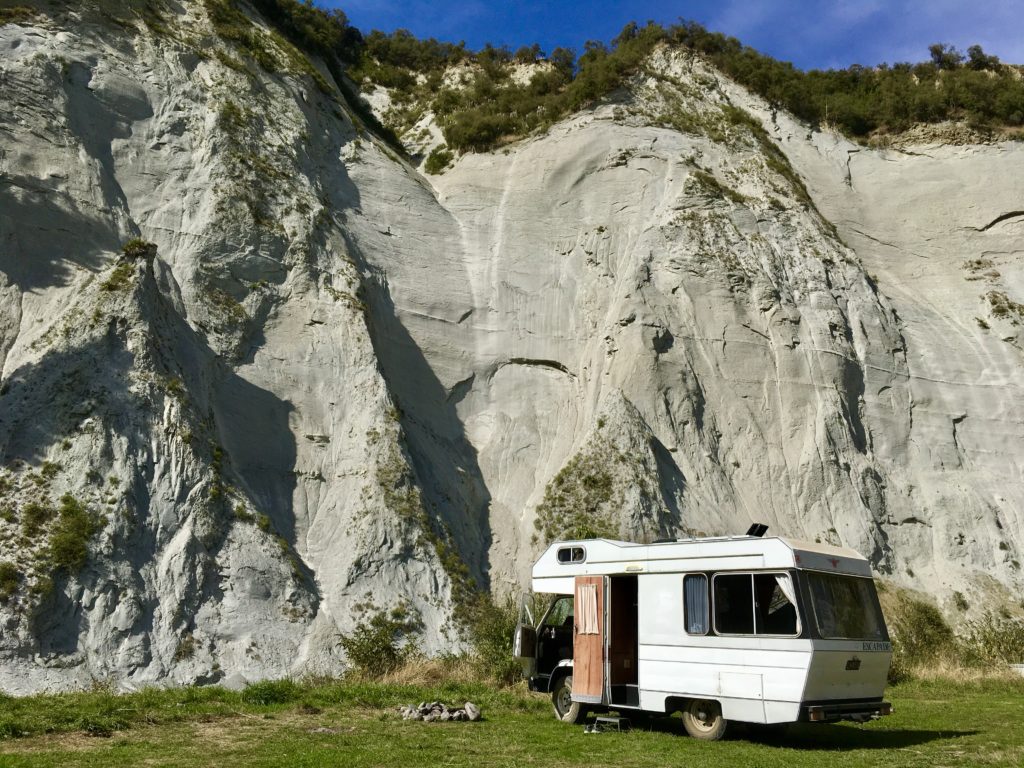 And right when we were getting ready to set off in our next road adventure, we were put in lockdown. A distant memory became reality overnight. For almost a week we had been locked down in Pine Harbour Marina in Auckland. Some kind Kiwis we had met in Whitianga Marina offered us their mooring whilst they were cruising aboard 'Summer wine'.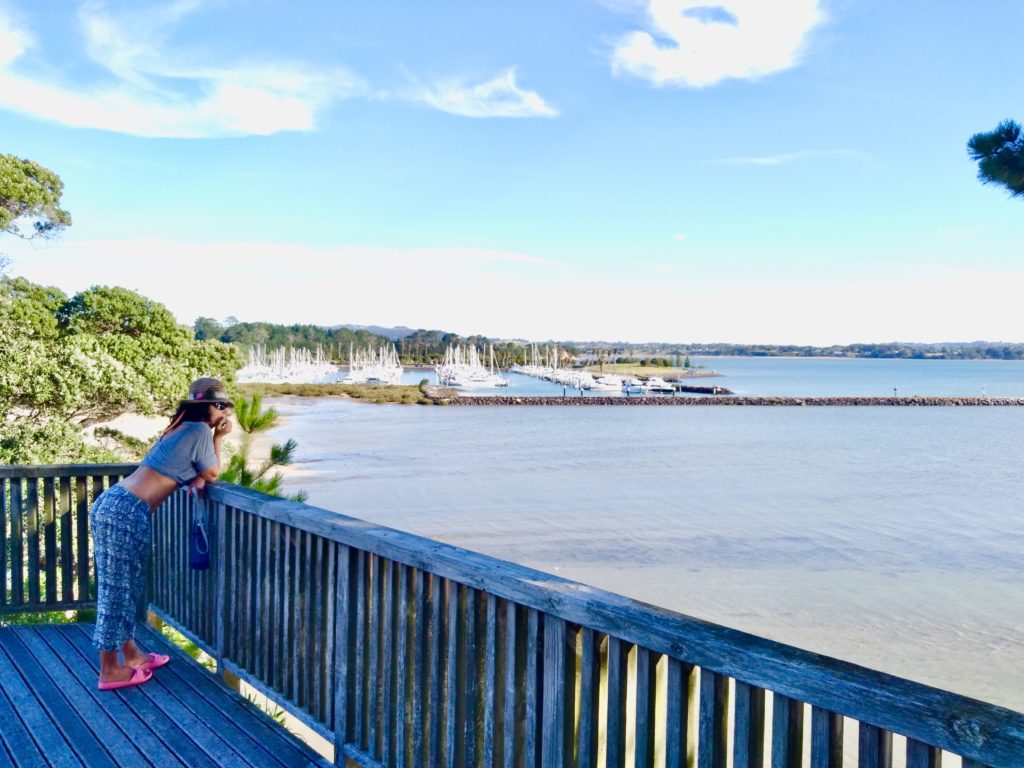 There we were on a Friday morning apprehensive ahead of the news bulletin due at 4pm when it was to be announced whether the travel ban would be lifted. Our lazy morning was interrupted by sirens blowing sounds. We turn the radio on. We were struck by the news of several earthquakes 'having a blast' under the waters surrounding NZ. More were to be expected. Tsunami alerts started coming through. These were superseding the Covid lockdown. People were to seek shelter heading for higher grounds. A few hours later the tsunami alert has been downgraded and Covid took over once more!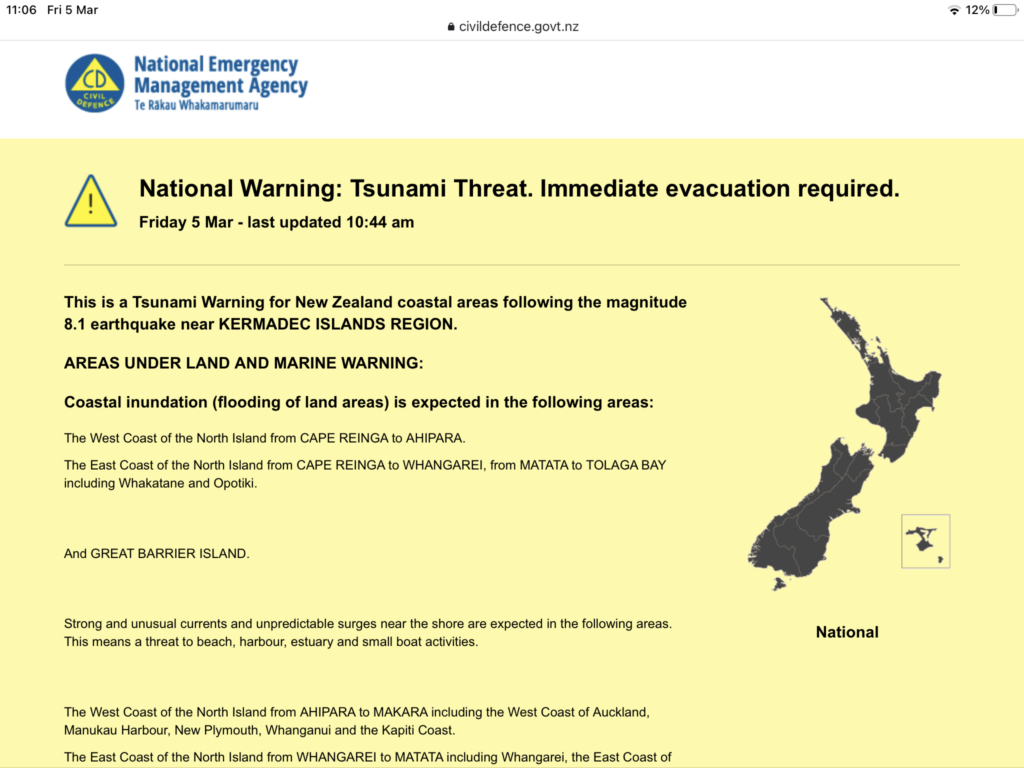 On several occasions around the coastline of NZ we came across tsunami warning signs. Their sight was giving us shivers, but after talking to a few locals, we were assured that the displays were there in the off chance…Off chance?!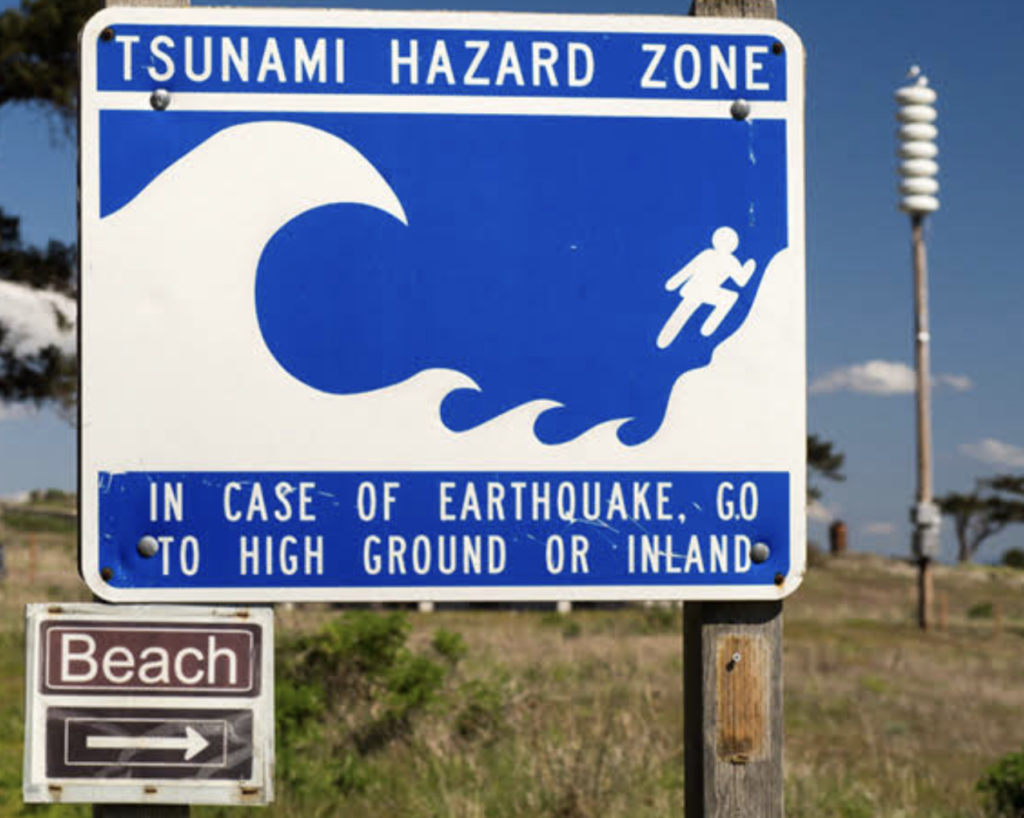 Mother Earth gets 'lively' in this side of the world. So far, we dodged a tornado and a potential tsunami. We are definitely not looking forward to more!