Sorin arrived successfully with Mehalah in the Thames Estuary in October 2012. We moored her in Oare Creek, Faversham and we sailed her in the Thames Estuary and around the East Coast of England many times. We spent romantic evenings and glorious mornings anchored at Stangate Creek.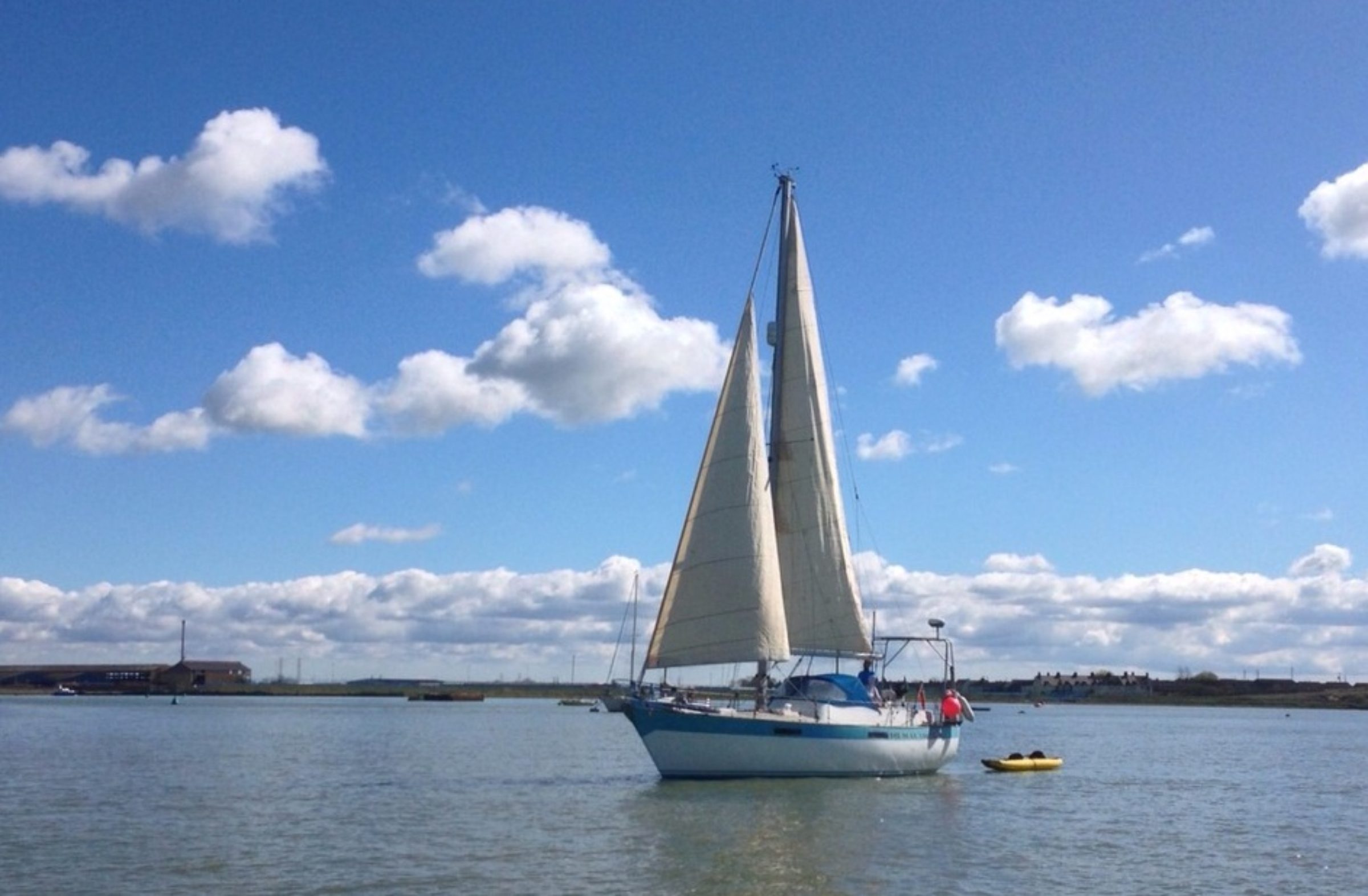 Sailing to Stangate Creek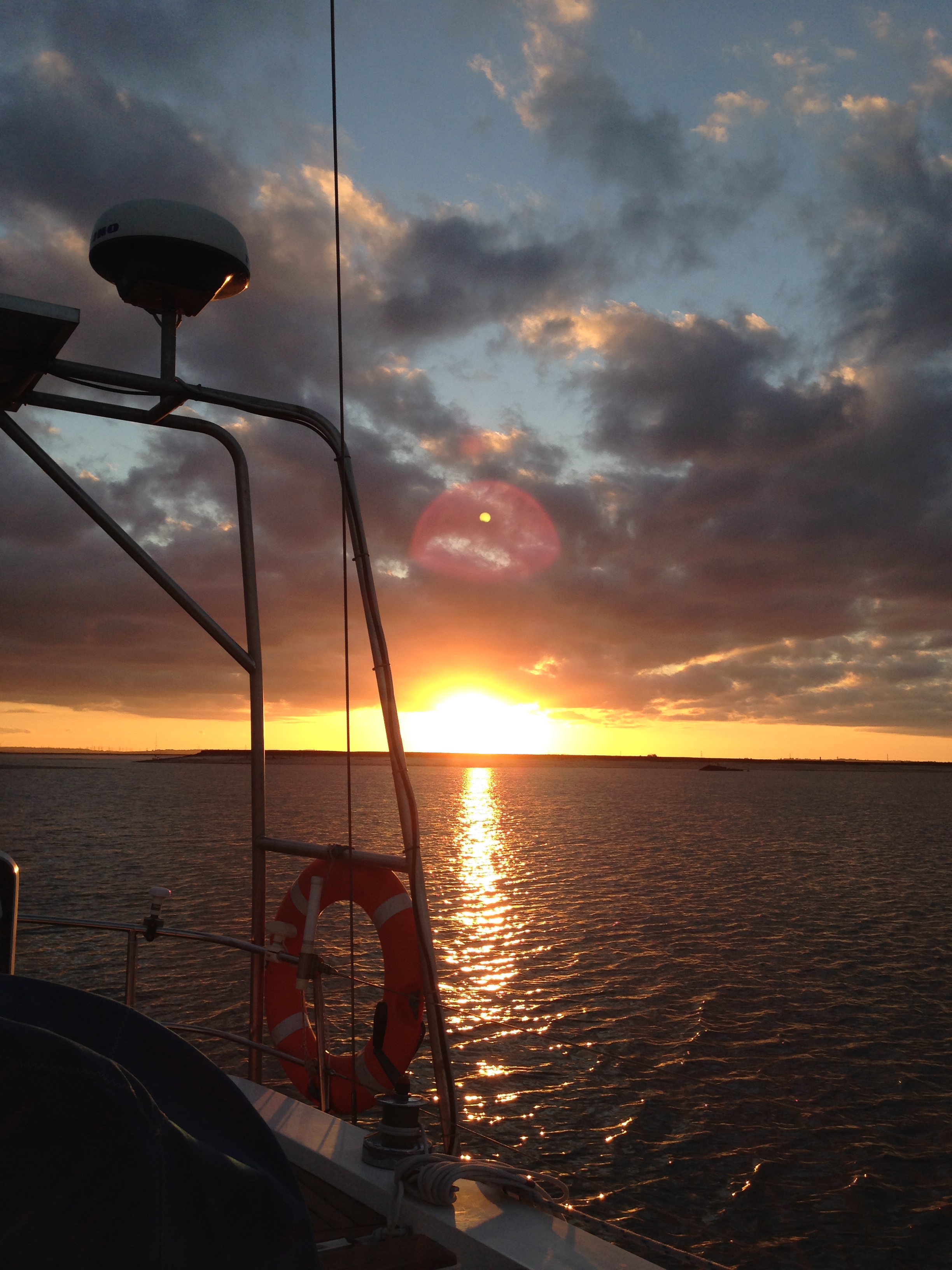 But, one of the most memorable moments aboard our Oyster Yacht was when Sorin sailed her to St Katherine's Docks in December 2012. We only had Mehalah for just over 2 months…It was a Friday and I was going to meet Sorin after work outside St Kat's.
He had to pick up a buoy in front of the Marina to wait for the tide. And once the working day was over, I headed off, rushing from work in Blackfriars along the Thames. I was walking so fast, that I had the impression I was flying! Seeing Mehalah tied up to a buoy on the Thames in front of St Kat's Docks Marina was one of the happiest moments of my life. Sorin picked me up on a ragged old dinghy and we spent the night in Arctic like temperatures. The heating was not working. But, nothing could hamper my happiness and sense of accomplishment…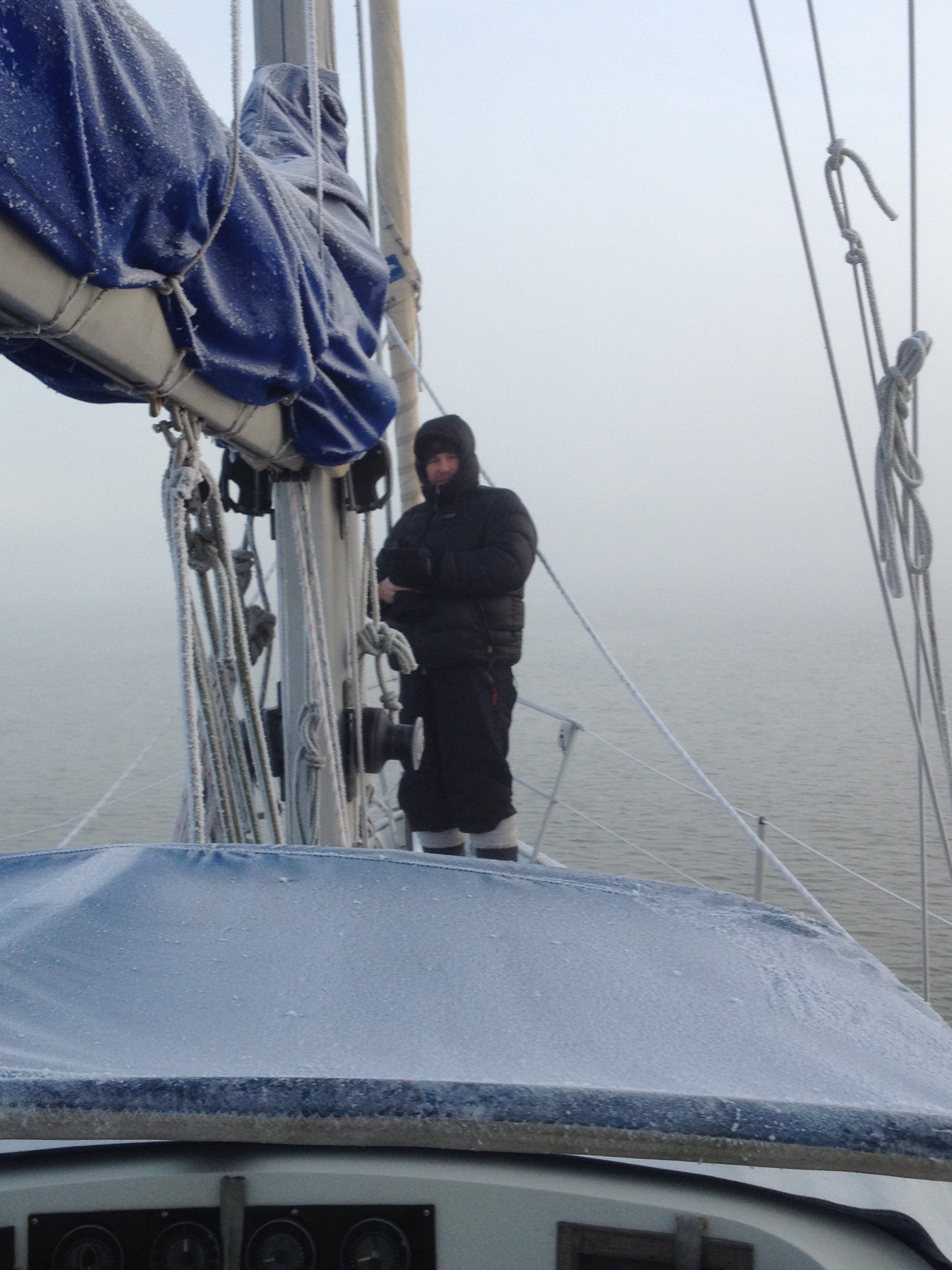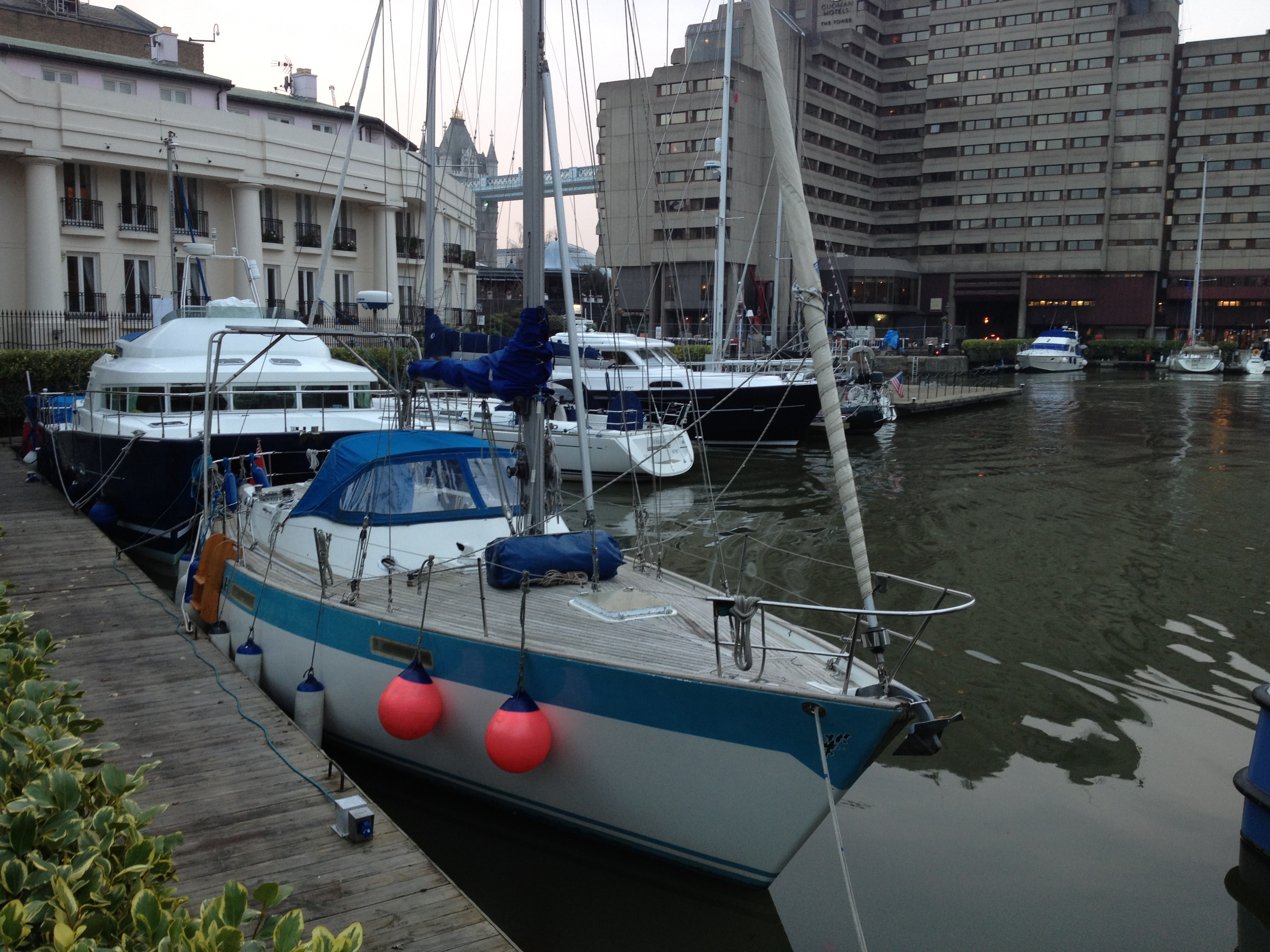 Another memorable moment, not for the right reasons though, was when we came back from Holland in summer 2014 on the tails of the Hurricane Bertha.
We had spent a beautiful week in Zeeland and we were due to sail back the day after my birthday on 9 August.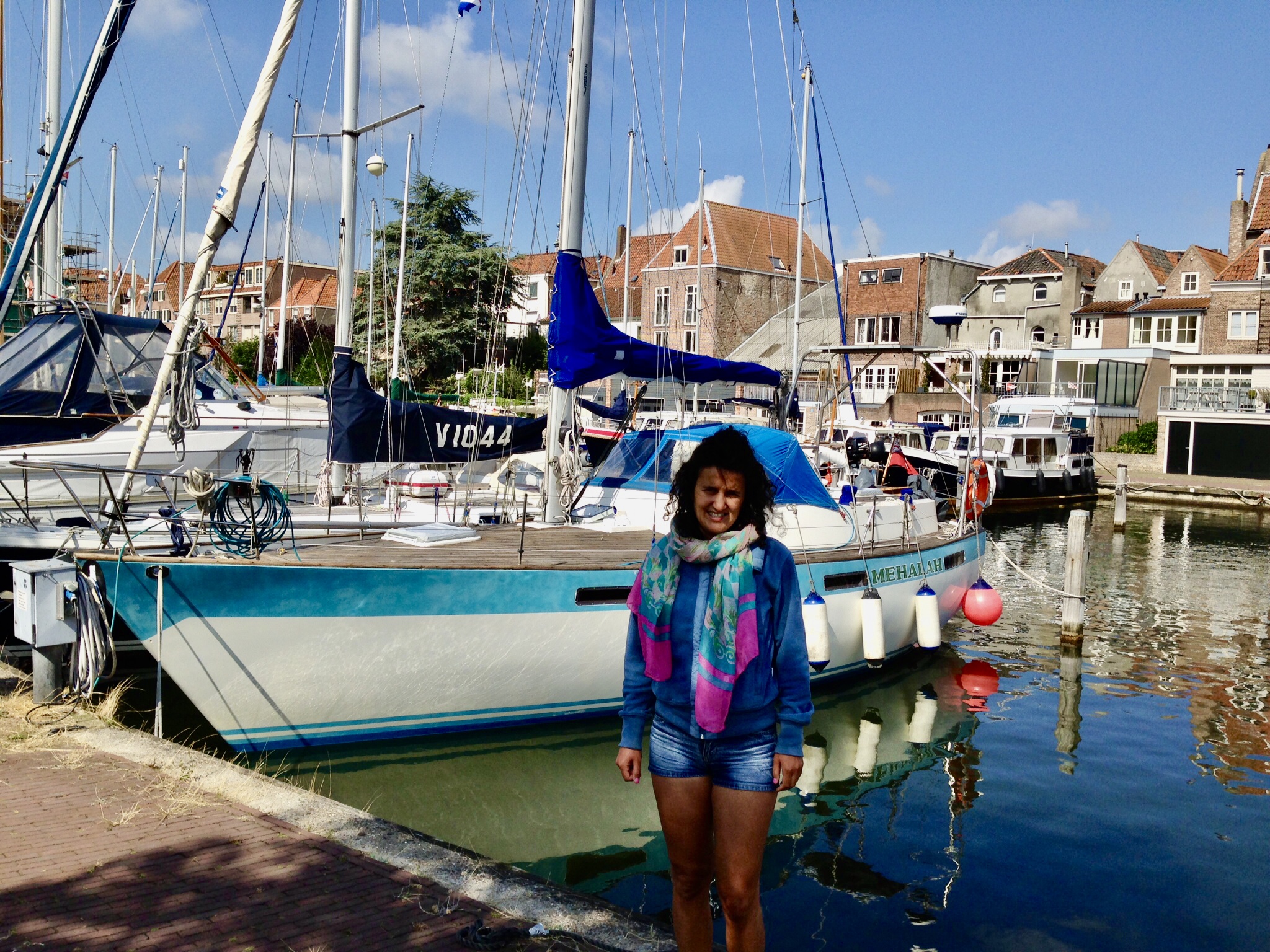 Birthday girl and Mehalah docked  in Middleburg Marina, Nederland
We postponed the trip by one day, hoping that the un-sailable conditions (force 8 wind gusts) were going to improve. Yet there was no sign of improvement on the horizon. Having to return to work, we decided that we will take the chance and head off the morning of 11 of August. Extras from Met Office below:-
https://www.metoffice.gov.uk/news/releases/2014
Impacts of ex-hurricane Bertha
11 August 2014
The remnants of ex-hurricane Bertha have brought some very high rainfall totals and strong winds across parts of the UK – with severe conditions continuing in parts of Scotland today.
Ex Bertha brings heavy rain and gales to the UK
10 August 2014
Ex-hurricane Bertha is crossing the UK today bringing heavy and strong, gusty winds.
Ex Bertha bringing wet and windy weather
9 August 2014
The remnants of hurricane Bertha looks set to track across the UK over the next few days.
Ex Bertha may still give an unsettled weekend
7 August 2014
Tropical Storm Bertha has now weakened into an Atlantic storm and will track towards the UK during the next few days.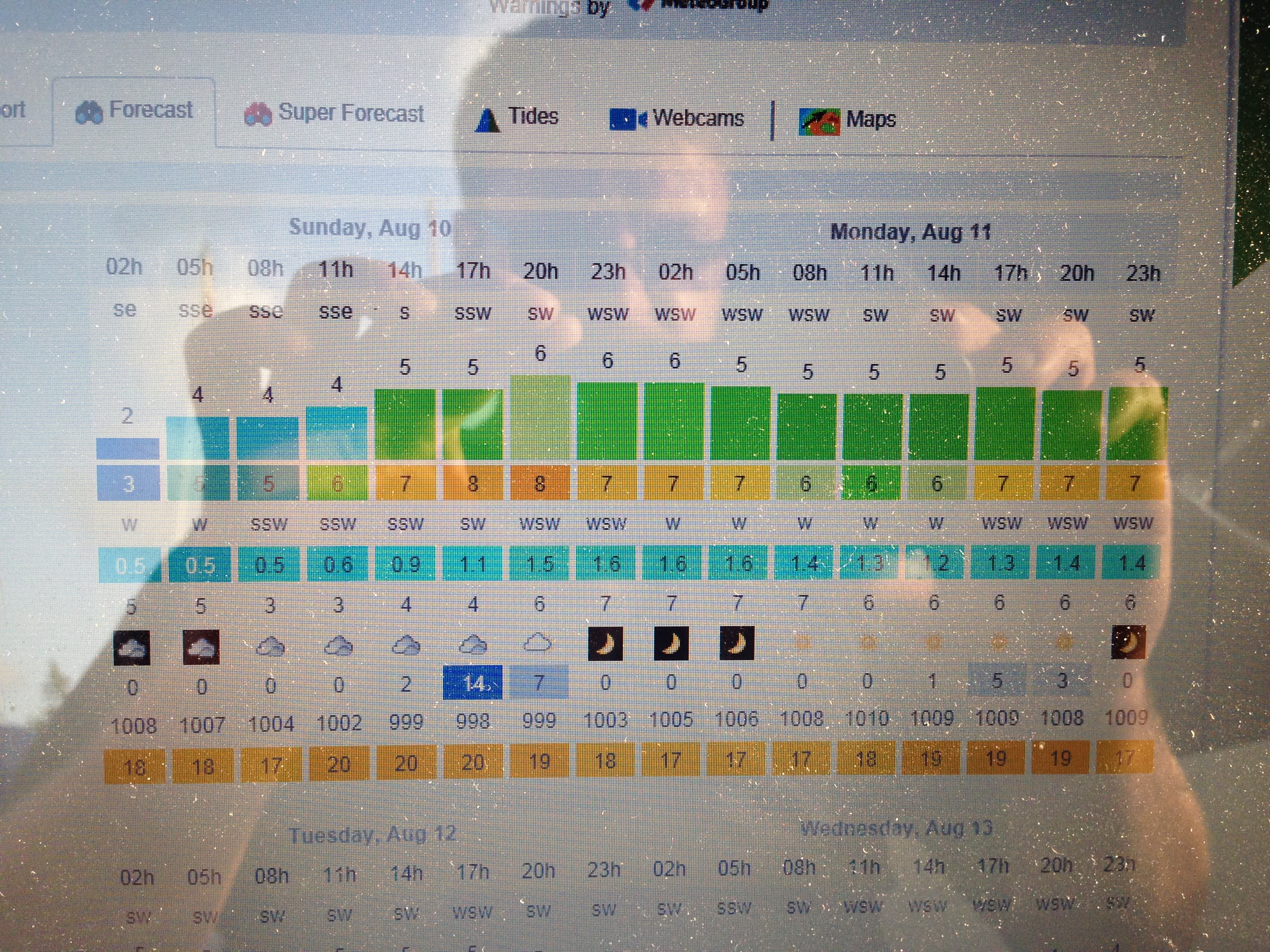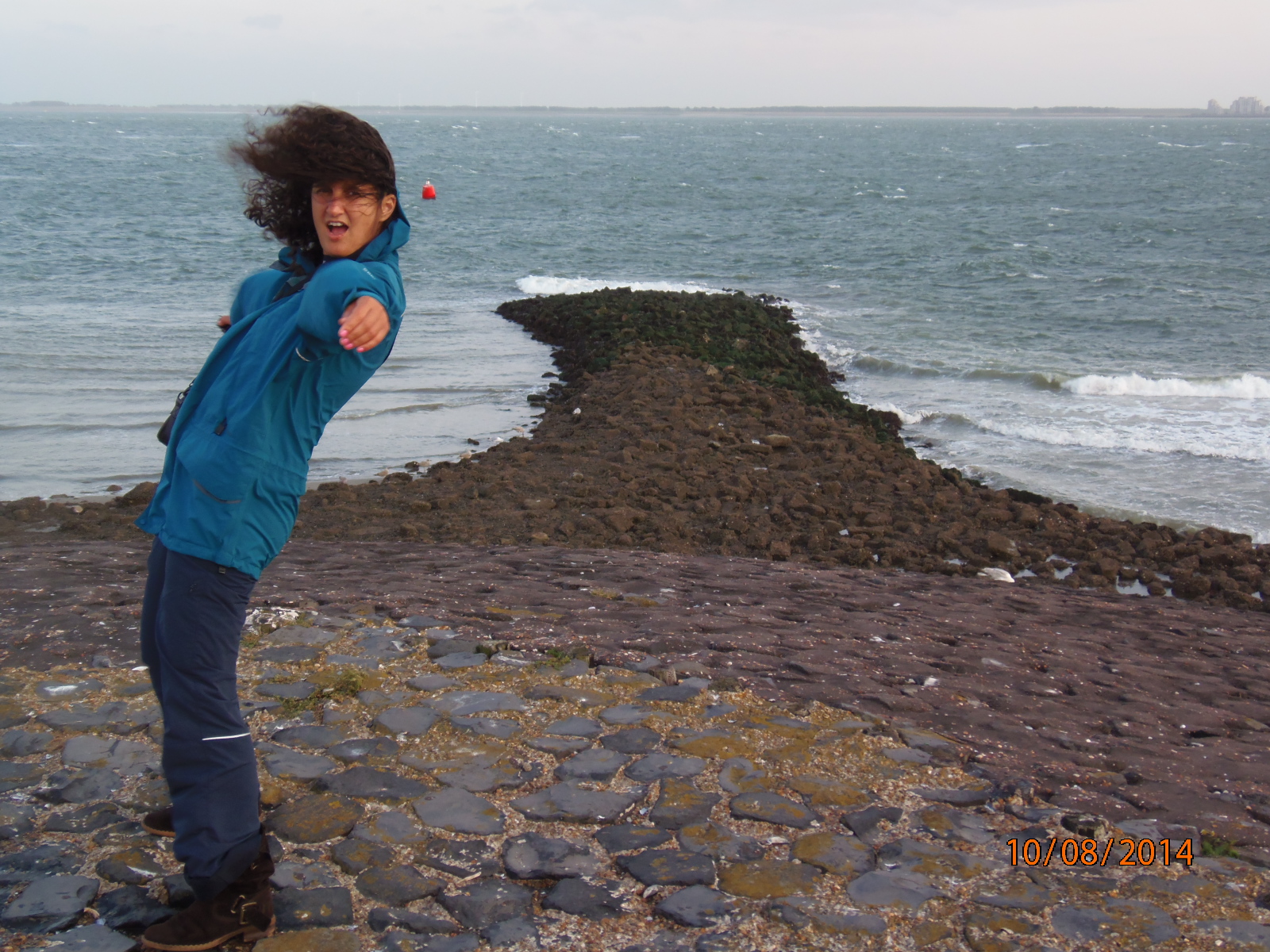 It was terrible and if you asked me if I would do it again, I would definitely say no!!! Our decision was made in an attempt not to let people down at work. We had no experience of heavy weather at sea. We couldn't anticipate how bad it would be! 22 hours with no food. With clenched jaws. Without being able to use the loo. With continuous sea sickness. With the anchor banging against the boat until Sorin, despite my protests, went at the bow to secure it. I could see his feet in the air after each wave hit the boat! With broken glass and a fridge that opened, letting all the wine bottles and fruit out and creating mayhem on the floor.
And despite all this we fully assumed our decision of sailing in the storm across the English Channel. We had made that decision and there was no turning back! We just had to cope with everything and hope for the best. These were moments when I knew we could die if anything went wrong with our Oyster Yacht. When we tell the story to fellow sailors they ask us if we called the coastguards. We didn't! Despite everything that we went through, we were not scared. It was our decision to sail on the remnants of a hurricane in the English Channel and now we had to brave it! If you ever sailed in the English Channel, you would agree with me that sailing is challenging here, even in normal weather conditions, especially if the wind is against the tide. Imagine how it felt then!
We sailed all the way in one tack, except for when we had to change tack to avoid a huge commercial ship that showed no intention of changing course to avoid collision.
The wind pushed us far north from the entry to the Orwell River (our intended destination). This meant that we had to motor south along the shore for many hours at 1 mile per hour. When progress is so slow and you are tired, cold, hungry and in pain, every minute feels like eternity … We've got to the river eventually in the morning of 12 August and picked up a buoy. I know how this may sound strange but that day I felt like I am love-struck by Mehalah. I wanted to hug and kiss her as had she not been as strong and sturdy, we would not be writing these lines…