We were asked about our life onboard. Since we are now a year into our project we thought it is an opportune moment to share some relevant thoughts. Herewith are our answers to the questions asked.
How is Mehalah performing? Was any additional work required?
Albeit one of the smallest boats we've seen on this voyage, Mehalah proved herself to be a true ocean goer. After leaving London, we did not do any additional work, just regular maintenance (e.g. cleaning the rigging, cleaning the hull etc).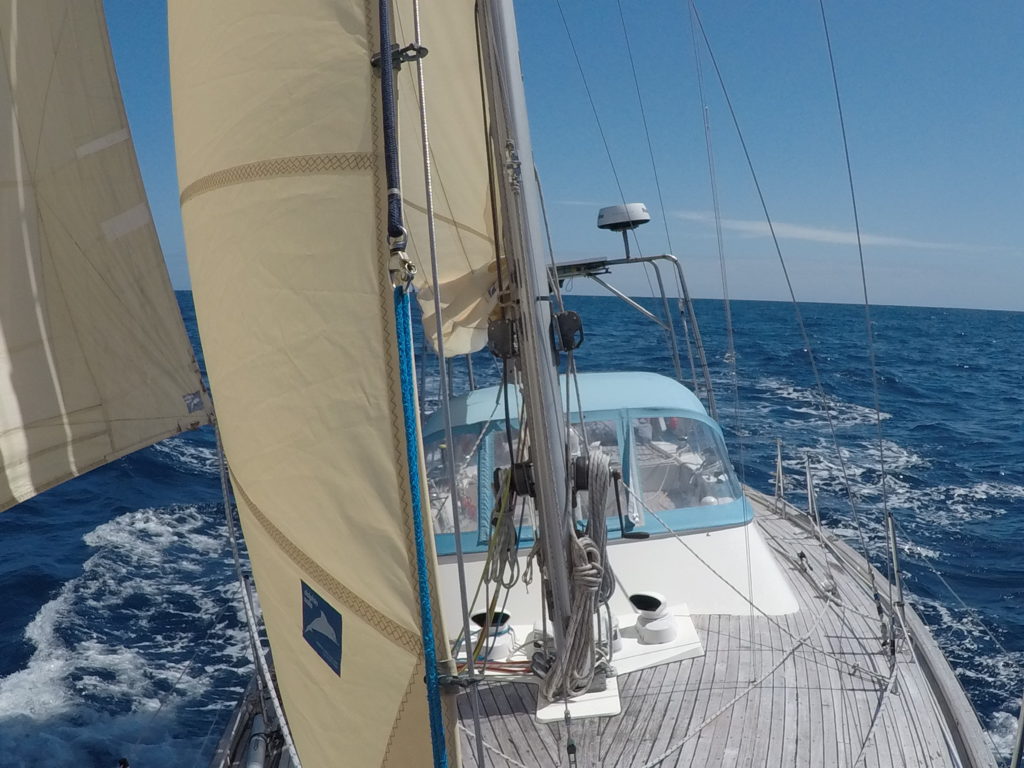 The only things that needed attention were the following:
the anchor windlass – thanks to our friends we could procure a replacement from London.
the autopilot – on the passage from Curaçao to Panama the metal plate connecting the autopilot arm to the rudder snapped whilst we are going down wind (around 25 knots of wind); this meant that I had to hand steer for a few hours whilst Sorin was on his knees down below with the head down in a locker in more than 30 degrees fixing a temporary repair; on arrival in Panama, Shelter Bay Marina we had some welding done to the metal plate.
the boom preventer – on the passage from the Galapagos to the Marquesas during a squall the fitting connecting the boom preventer to the boom snapped; Sorin used the longest line we had to hand make a boom preventer tying the boom to the bow cleat and back on a winch.
It is known that on a sailing vessel, despite the continuous TLC (this is why we employ "she" when we talk about a boat), things would break. This is unavoidable. There are two aspects that make a difference in this game. The fist is the skipper' seamanship and practical skills. The second is luck. If the skipper posses the skills and the calm to deal with critical situations under stress, then great, because a solution will be quickly found. The other factor is outside one's control and refers to the moment when the 'not so good' things happen. If, for example, they happen during the day, then they are more manageable; same if they happen close to a sailing hub where parts and specialised skills are available.
How is your diet? Better/worse than in the UK?
Our diet is much better than in the UK. We have exposure to a greater variety of things that we would not have had otherwise. Most are tastier. In the French Antilles the food was so frustratingly expensive and so seems to be the case in the Pacific.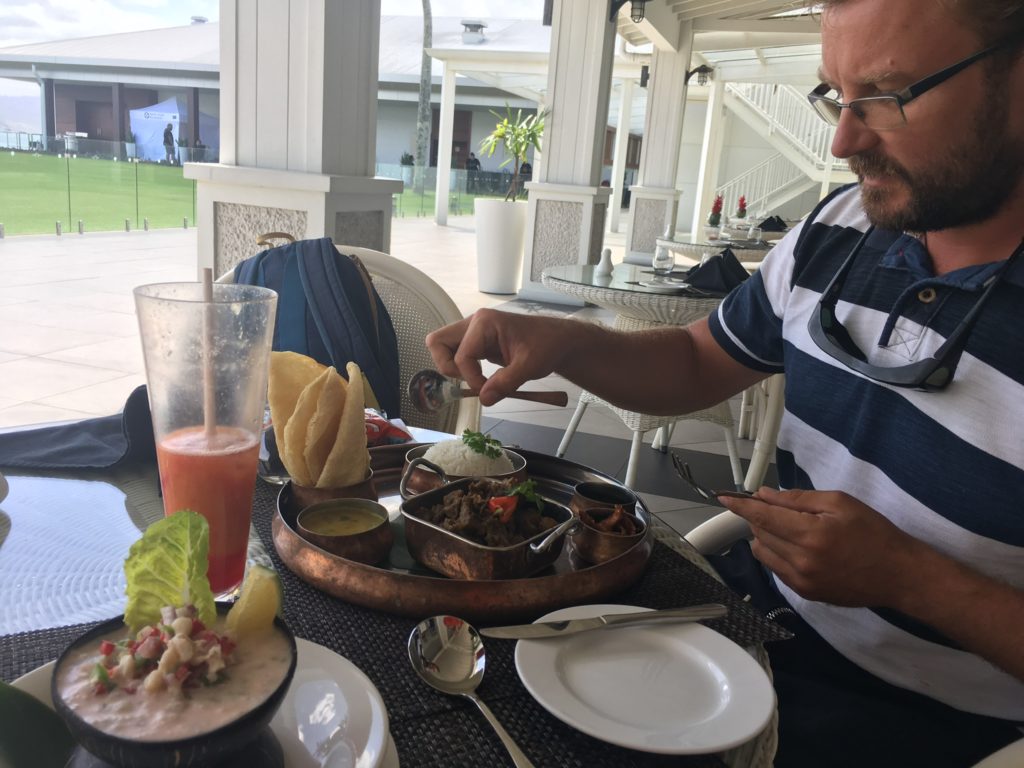 Have your eating habits changed?
We never had a well established eating routine, and less so now. We just eat whenever we are hungry and conditions permitting…
Did you buy enough/too much/ not enough food?
Being not so far from provisioning until we arrived in the Pacific, we almost did not consume any of the stocked food. The situation is now changing as not much is available and what is available is prohibitively expensive. Stocking up in the UK was a good idea as most things were cheaper and easily available there. On the flip side, until now alcohol was much cheaper anywhere else than in the UK! Also, we do some good fishing, so (when not contaminated!) this is a great free, fresh and tasty supply of food.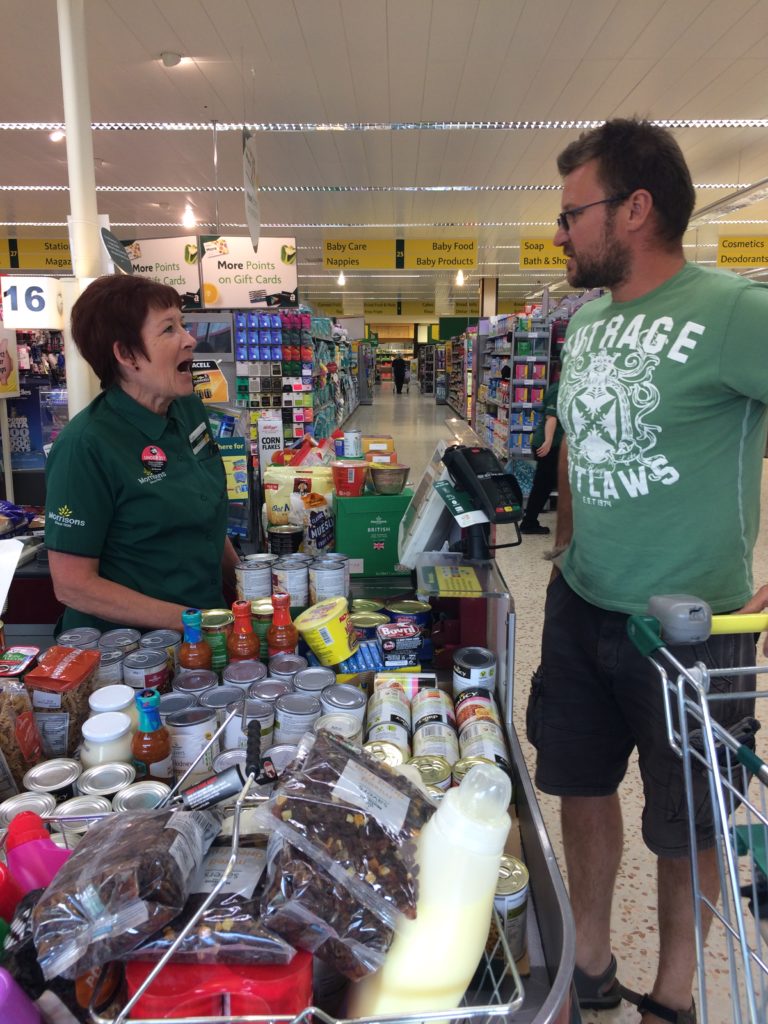 Are you missing something to eat/drink?
Not really.
Do you have still enough movies to watch?
Yes. When we do have internet we download enough movies from Netflix/Available to download on the iPad to last us until next time we have access to the internet. Also, other cruisers are happy to share whatever they have.
Have you come up with any interesting innovation for your boat to make your life easier/simpler or just more pleasant?
Innovation is a big word. The only thing we can think of is the Decathlon shower-bag that hits up in the sun up to 8 litres of water and we use 2 litres each per shower. In this way, we minimise the risk of running out of drinking water. We are now using more and more our rain catcher, purchased online from Australia. We never had any shortage of water.
How is your money spending going? According to the plan or with big differences (either way)?
The money spending is going more or less according to the plan. At a cruising event where late Moitessier (an illustrious figure in the sailing world) was invited as a speaker he was asked how much money should one expect to spend whilst cruising. His answer was simple: – "as much as you have". We couldn't agree more. We very rarely eat out and we never stayed in a hotel; we get a drink or two out every so often. When we eat out, most of the times we choose restaurants where locals eat, so everything is cheap.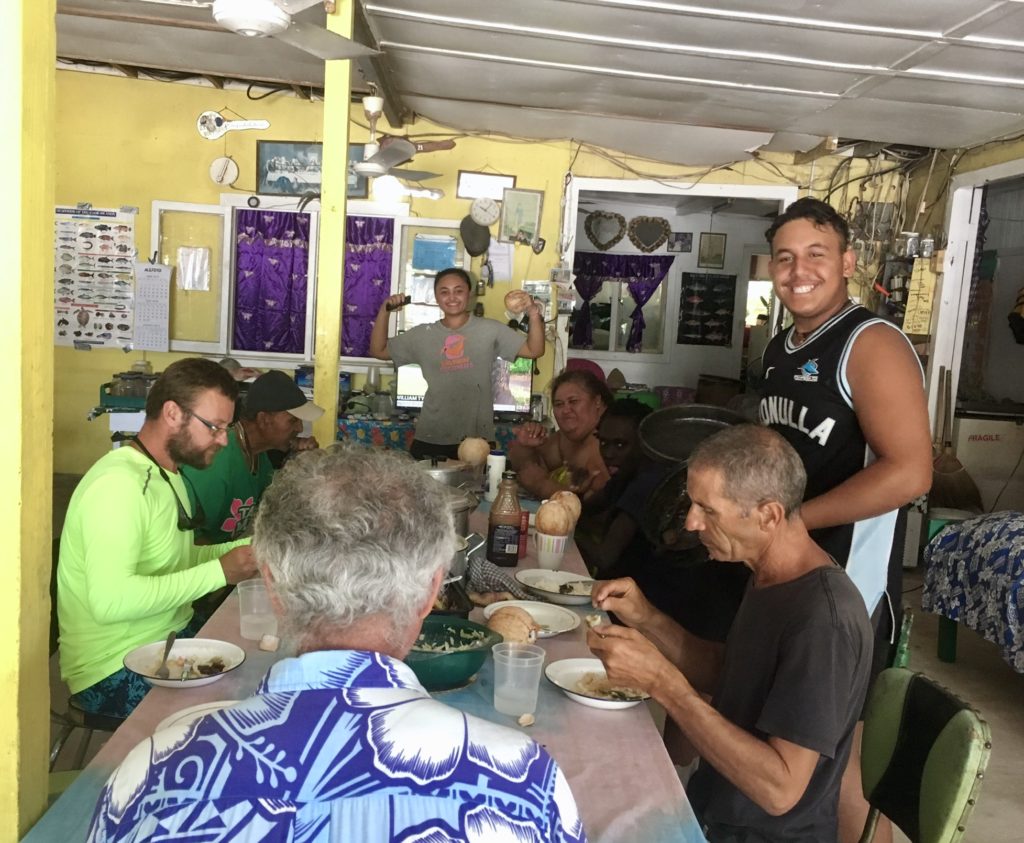 How are you getting on with each other?
We are getting on really well. We don't have the usual life pressures. We also agree on most things and the fact that we lived on the boat for three years prior to leaving was a very good thing. It is the space we love and we are used to; it also helped us to know Mehalah inside out.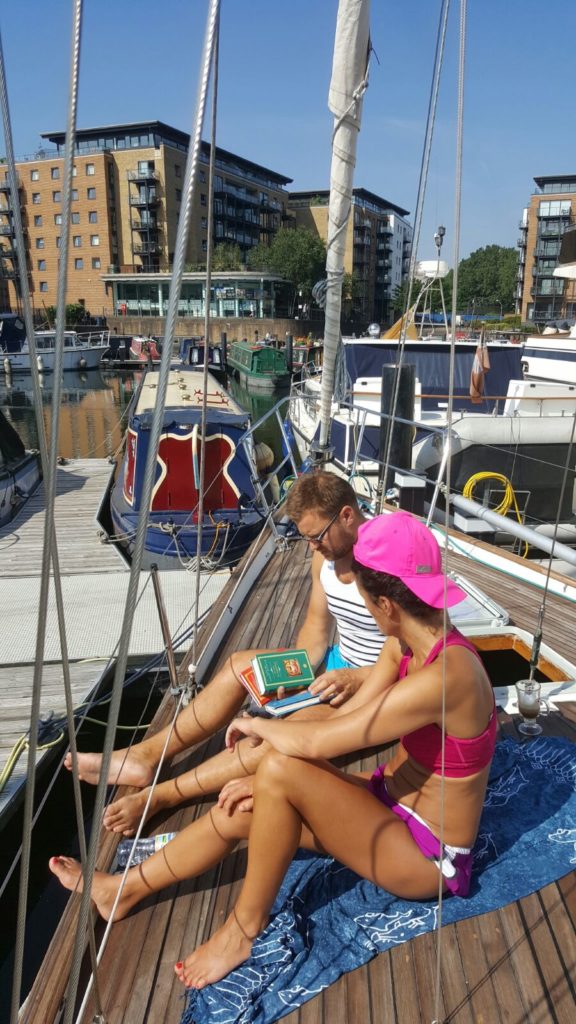 Do you still talk? Or you understand each other so well that you don't need to talk any more?
We talk. Sometimes a lot, and sometimes very little. But generally, we do speak.
Did you have a chance to fly your drone a lot?
Not so much. Last time we've done it was in St Pierre, Martinique from a cliff close to Mehalah's anchorage…and that was the only time after Tazacorte. Flying and processing the movies recorded with the drone is time consuming.
Anything else you can think of?
One of the things we learned is that the downwind sailing is not ideal for the wind generator. A cloudy day has an effect too. So on a longer passage with the autopilot on, the energy consumption can be a challenge; this needs to be monitored at all times in order to maintain the batteries to a healthy level. Without a generator maintaining the batteries to a healthy level wouldn't be possible without starting the engine, which we don't like.
Also, being fairly risk adverse, I would not feel comfortable doing this without unrestricted access to a reliable weather forecast. PredictWind, accessed via Iridium Go, proves to be exactly what we need.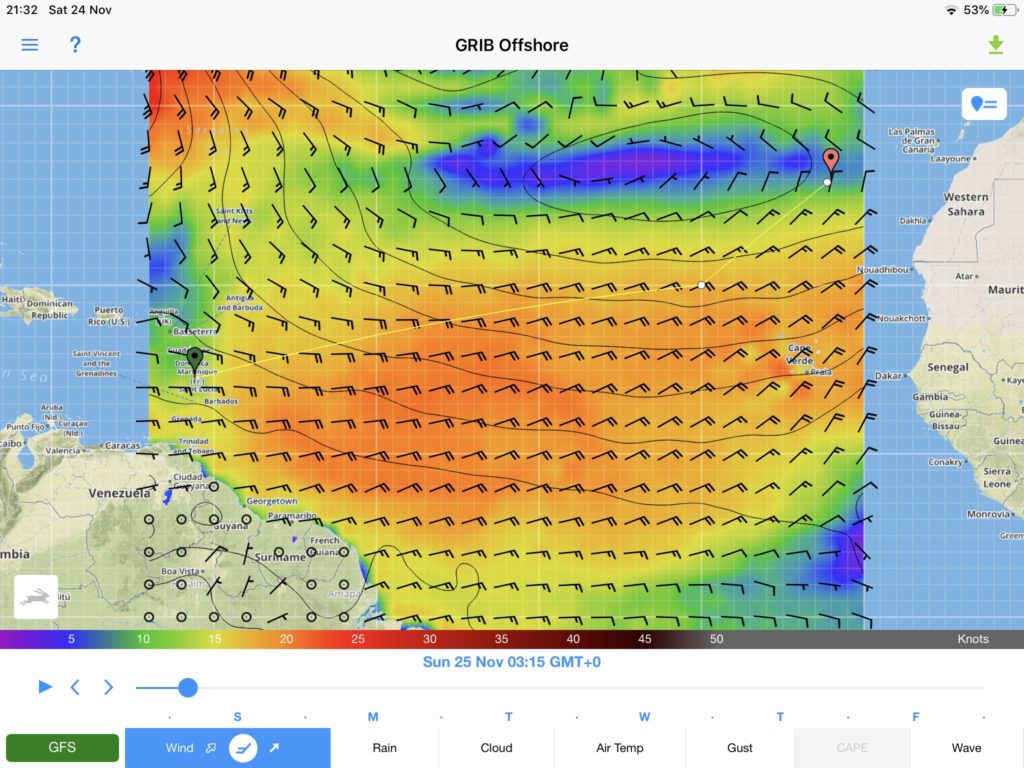 Cruising life is not alway rosy. Mainly because we sail short-handed, so long passages can be tiring; at times exhausting.

Also, sailing in either strong or light conditions can be both challenging and stressful. Nevertheless, all challenges are fully compensated by the richness of all the places we see and of the people we meet. It makes me think of a toy we were playing with when we were little – I cannot remember its name. It was a small prism; when we looked through it we were transported in a new universe made of an infinite spectrum of colours arranged in diverse geometrical forms. 
We call the miracle of this lifestyle Freedom. Freedom to choose your pace and place, to meet people and discover. Freedom to be yourself.